heres some for the old boys.. int the early 70's ford exported xw/xy's to south africa. here we have the south african fairmont gt's.. just arrived at my work ( car importers) . we gotta quarantine them before release to the owners.. also this week got a 56 f100 and a 34 pickup compleate with its sidevalve v8.. it was a tow car at bonneville.
the fairmont gts have all the gt bits ours had. 351-4v donks, fmx autos, one has a top loader.. 9 inch diffs and the 6 leaf heavy duty suspension and the long range tanks... just about blew a load when they came in... the xy's even have the ALUMINIUM shaker scoop assembly..
enjoy-- i did
_________________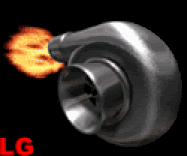 15 PSI OF BOOSTED GHIA GOODNESS!!!