BadBlood wrote:
Hey guys

i got me this XG a few weeks back , just wondering a couple things about it

has anyone had a problem with the switching between the 2 tanks , apparently it has a problem with switching , im yet to investigate
i dont recall any problems with this, personally I'd either remove the second tank or place a balancing pipe.
BadBlood wrote:
the wheels on it , are they factory for this model ?
No, they some gram EA wheels
Stock the Outback had 15" steelies.
BadBlood wrote:
what does all the " Outback " , " Longreach " and " Hydratrack" mean ?
Outback = longer range tank?
Longreach = extended cab
Hydratrack = type of differential (iirc elgt's had these) can fail easily but worth a few bux.
BadBlood wrote:
and do they sound better with an aftermarket exhaust ? the ol' girl needs a new one
6's dont generally sound good. but yes.
BadBlood wrote:
also , the viscous fan is really noisy and annoying , i was thinking of fitting thermo's , yay or nay ?
Yes, Remove the crap belt setup, replace with serpentine best running an XH (non-XR) tensioner and Install EL themo's - cut them down to fit, source an XH ECU or EL type, and get the ECU to run the themo's. look at
http://www.tiperformance.com.au/Technic ... 0EA-ED.pdf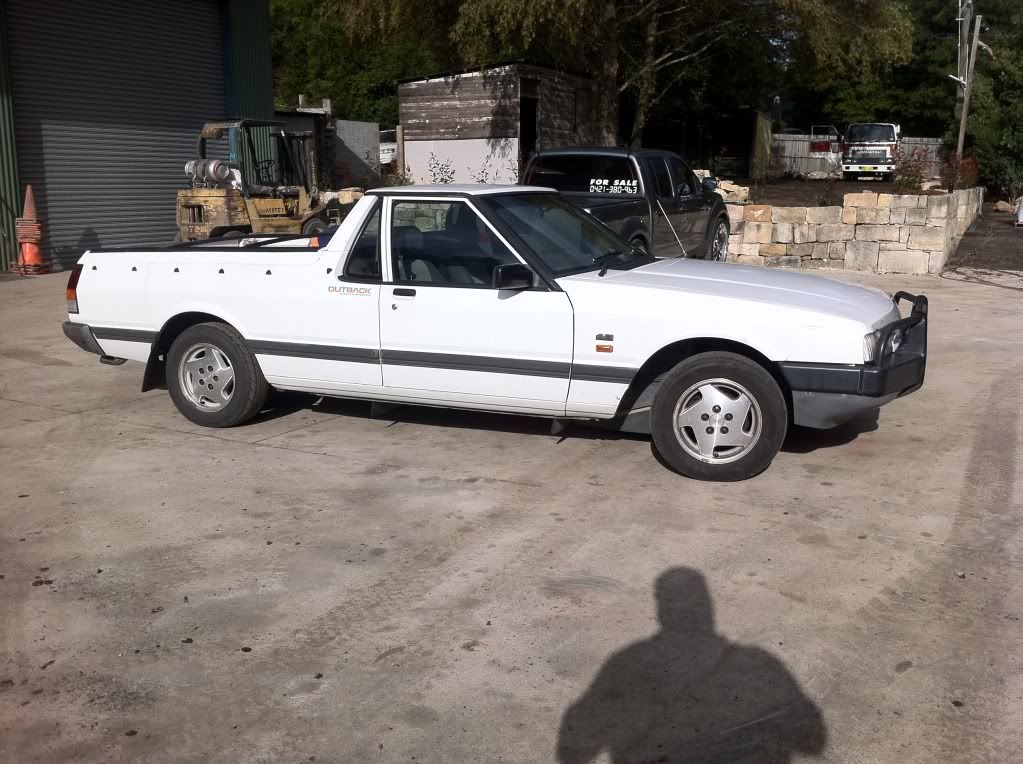 it also the " The Royal Flying Doctor's " old ute ![/quote]
_________________
Carefree, we may not be number one, but we're up there.