Hi
This sounds harder than it is, but then again, it can be a real pain to do.
You need to undo the completed dash and pull it back as far as you can without unclipping the wiring.
Steps to remove Pedal Box.
1. Remove centre Console
2. Undo the five bolts holding the pedal box to the firewall. These are around where the steering column passes through to the engine bay.
3. Remove the split pin and bush holding the brake pedal to the brake master cylinder.
4. Remove the dash, there are four bolts, two on each side at the bottom corners of the dash, and two in the centre underneath the radio area.
5. Remove the plastic cowl piece covering the windscreen demister vents.
6. Undo the bolts along the leading edge of the dash pad. You may have to undo the earth bolt if the wiring does not have enough give.
7. Undo the two nuts holding the steering column to the pedal box. Lower the column as far as you can.
8. Unclip the bonnet catch handle from under the dash
9. Remove the left and the right kick panels.
10. Lift the whole dash up and pull back far enough to get a spanner to the three top pedal box bolts. Best to use a mate for this.
11. Pull the pedal box out.
To reassemble reverse the order.
If you look at the below picture of my EB Wagon with the dash pulled back you can see the pedal box and the three bolts you need to undo that are behind the dash.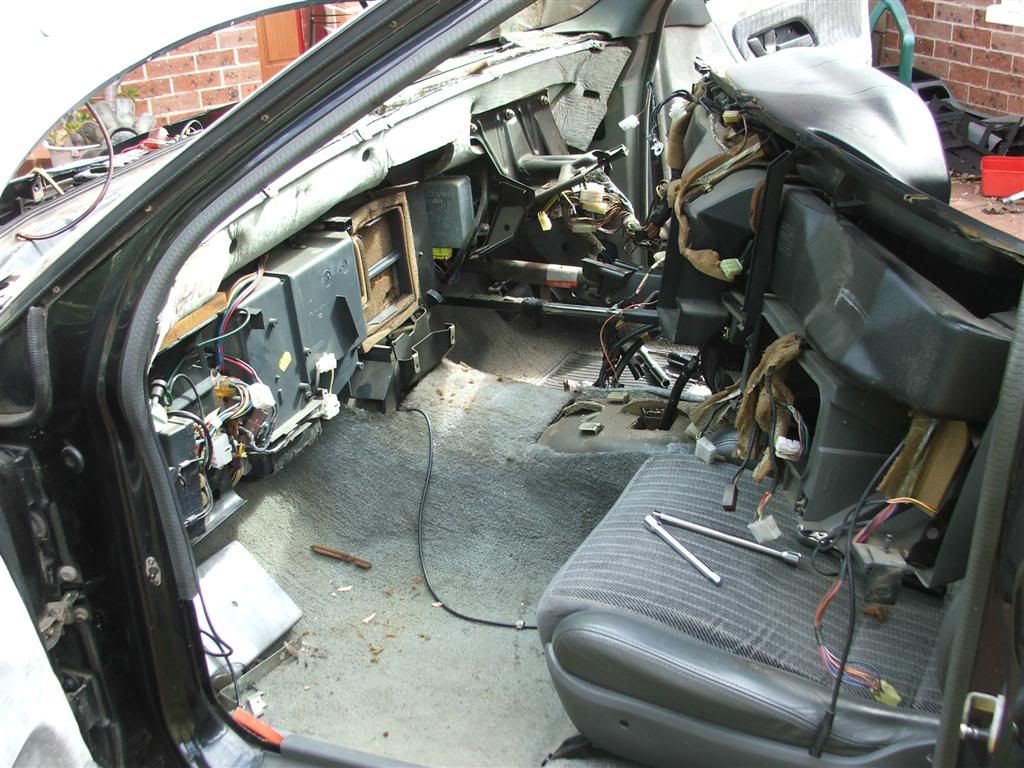 I have undone the left hand wiring connectors as I was changing the pedal box and the heater box.
My best suggestion is to go and buy a Gregorys or similar workshop manual. The first thing any car owner should buy.
Good luck.
BenJ