Esteven8 wrote:
Hi all,
I have recently picked up an EF GLI wagon. I'm looking at running 17" rims and lowering it to a 'respectable' height. I have never had to lower a car before much less a wagon. Any advice would be appreciated. Thanks in advance.
Gidday and welcome to Fordmods.
The EF Wagon has the same suspension design and uses the same springs and shocks as the EA, EB, ED and EL Wagons.
I am assuming that you will get someone to help or pay them to do the spring install for you, although if you mechanically minded it is very doable at home.
As for 'respectable' height, there are two choices.
Lows, which is equivalent to XR ride height 20mm lower than standard, and Super Lows which is approx another 20-30mm lower again.
The following pics are of my Wagon, in Black with Superlows, and AUSEDWAGON, in White with lows, just to show the differences.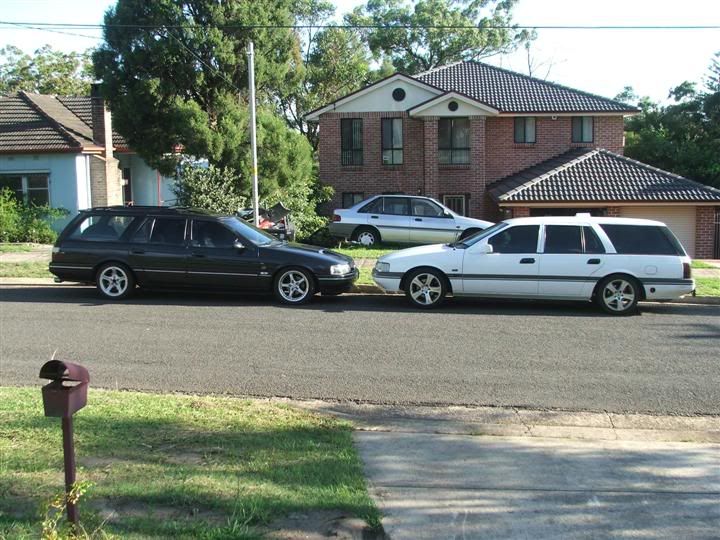 My suggestion would be to use Low springs in the front, and either 1.5" lowering blocks in the rear, or have Kings or Pedders supply some low leaf springs.
I am currently running 2.5" lowering blocks, but intend to replace them with some modified lowered leaf springs in the near future.
Cheers
BenJ