Hi All
I was at Pick N Payless today doing some research into the Rotor Swap thing. For some reason the EF/EL Rotors are 1mm thicker new than the EB/ED ones. So to satisfy myself I played with some parts and fitted EF Calipers and Rotors to an ED. And of course it all bolted up fine.
This means I can now buy some EF/EL Slotted Front Rotors to go with the EF/EL Slotted Rear Rotors I have coming in the mail.
BUT, the cool part of this is that while checking all this out, I noted that there was an EL XR6 there, minus the engine etc, but it had a red swaybar on it. I thought thats odd, and on close inspection in proved to be an aftermarket Pedders Swaybar. So I wandered up to the front desk and asked how much is an EA-EL swaybar? $20 he said. So I quickly acquired the swaybar and Nolathane bushes from the car, handed over my $20 and fitted it as soon as I got home.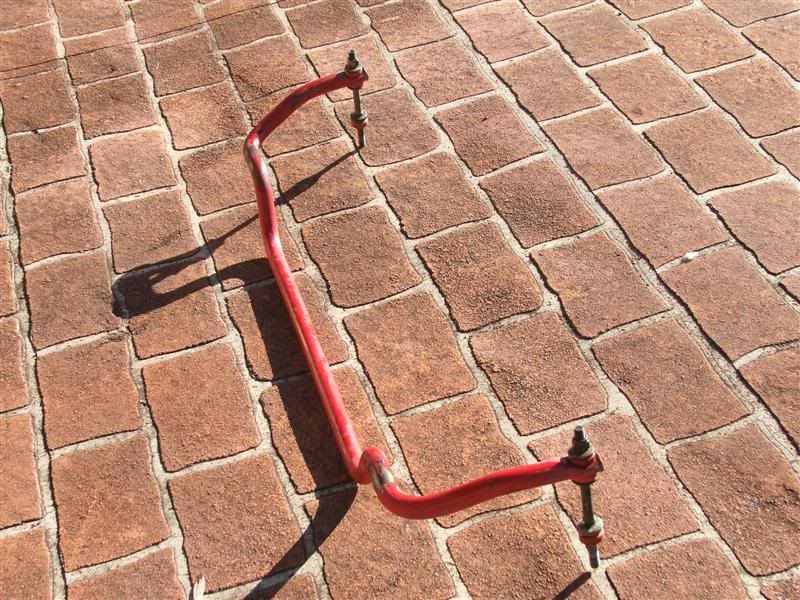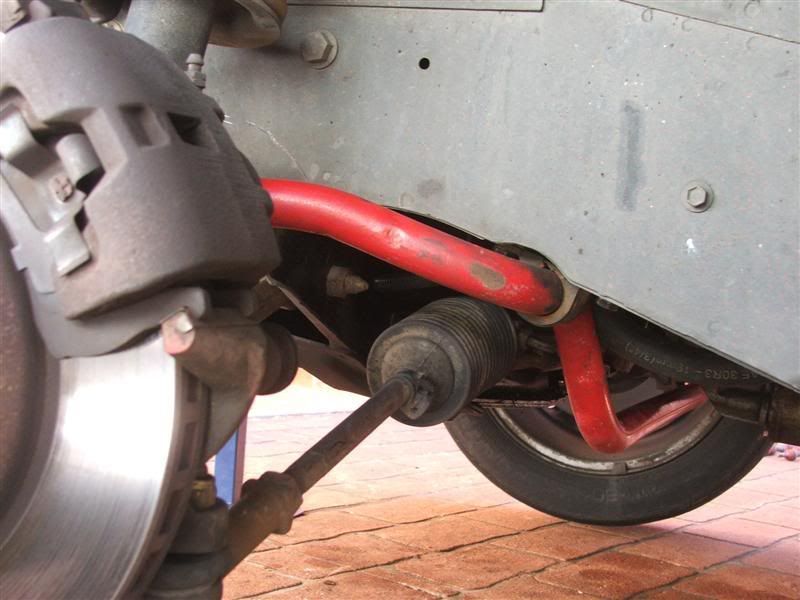 Am I happy? Bloody Oath I am. Made a huge difference to the turn in and the car sits flatter as well.
A bit of Background:
The EB sits on King Superlows Front and Rear. The front has Boge Struts and there are Ultima Short Heavy Duty shocks in the rear. In addition I have inserted 10mm spacers in the rear to raise it slightly so it sits level and reduces some of the pinion angle rumble. The front has Nolathane Radius Rod and Swaybar Bushes fitted. Brakes are stock EB Front and Rear.
Future Plans:
Convert the Rear Brakes to EF/EL with Slotted Rotors.
Install EF/EL Front Rotors.
Brake Pad Choice still open.
Replace the Front Struts with Ultima Short Heavy Duty struts.
Replace the Steering Rack with a Speed Sensitive Rack or Standard Rack.
Possibly an EF/EL KFrame and Suspension conversion.
Regards
BenJ