Today's mission: Remove manual pedal box from EA
Mission status: Complete
I read in several threads it was a 4 hour job to remove the dash and pedal box. After 1 hour i had the dash unscrewed but most wires still plugged in and the pedal box unbolted then removed.
Not that hard of a job,
Note, i already had the front seats unbolted so i moved them out of the way allowing me to lay on my back with head near the pedals.
After looking around and choosing my plan of attack I removed the clutch pedal from the box. This may be a lot harder from someone bigger then me, IE average adult.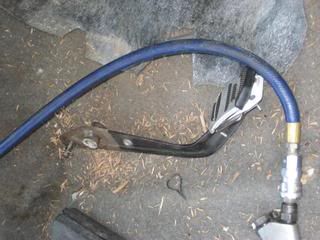 I unbolted a single bolt holding part of the handbrake on.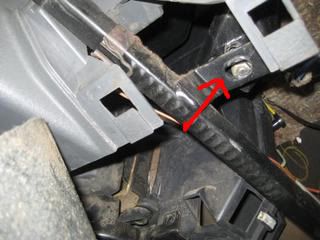 Using my weapon of choice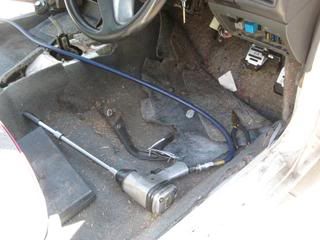 I removed the 5 nuts holding the back of the pedal box on
After realising the pedal box still wasn't even wiggling i went on the hunt for the rest of the bolts. During this time i managed to also remove the pin holding the brake pedal and unhooked it from the booster. I dropped down the steering column with 2 nuts and un-plugged a few wires. I ventured behind the cluster and saw 1 bolt which gave me hope. After feeling behind the air con duct i could feel 3 in total.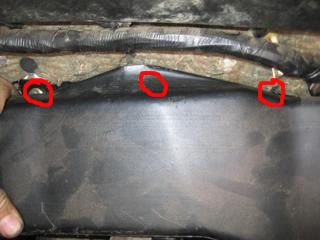 From here i needed to start removing the dash. After removing the top panel across the dash i undid about 5 screws that were 100 turns to long! It dropped forwards a little perhaps enough to get a spanner in there. But i opted to undo 4 bolts which pretty much completely dropped the dash out. 4 either side of were the centre console air con duct meets the duct from the heater box or whatever and another 2 either side behind the kick panels going up.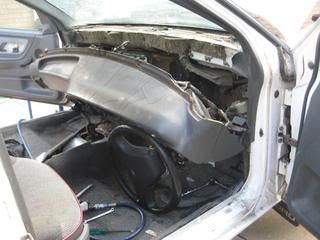 This revealed the 3 nuts which i removed with 2 zaps each of the air gun.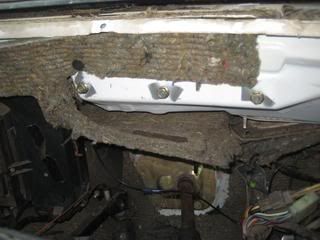 Now i have the pedal box out ill start removing the gearbox
After the gear box is out ill go and buy everything needed like resistors to trick the EL ecu i have.
_________________


FOR SALE-------- ford-parts-for-sale-f17/fs-qld-ea-eb-ed-parts-t76152.html

Build Thread-- commercial-sponsors-forum-f53/mick-s-itlookslikeaxr6-ed-build-power-windows-finished-t76191.html