Actually, no.
Unlike the the sedan, which rotates the diff through the suspension travel, the wagon diff mounted on Leaf Springs maintains a much better pinion angle when lowered.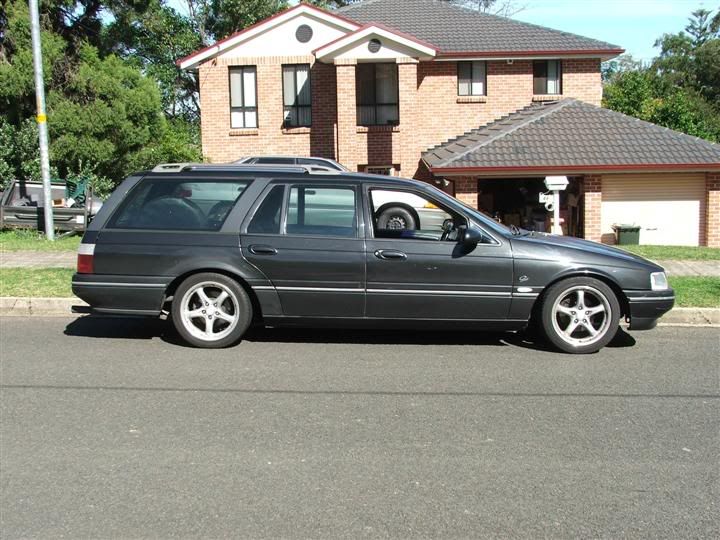 So at this ride height, and even lower with four adults, two large dogs, picnic gear, a full tank of LPG and a full tank of petrol, there is NO pinion rumble. The only issue would be on a large bump, the rubber bump stop above the diff centre would get a workout. But I have not yet experienced any crashing and banging etc. Mind you, I do have the Load Helper Springs, which stiffen the rear up with any sort of load in, which helps.
I have 2.5" blocks in the rear, and S/Lows in the front.
Cheers
BenJ