G'Day guys, Asking a simple question, are there any difference for the brakelines between the EF and EL Sedans.
I have the rear flexi's of an EL all setup, but the rear passenger has a split off block on it with a recess for another brakeline that I dont have. But according to an EF workshop diagram that I have that recess doesnt exist, the split off is closer tot he center of underneath the car.
I'm thinking I may have EF brakelines and EL Flexi's but I dunno if im tlaking out of my a*** and have possibly done something wrong.
Cheers,
kyle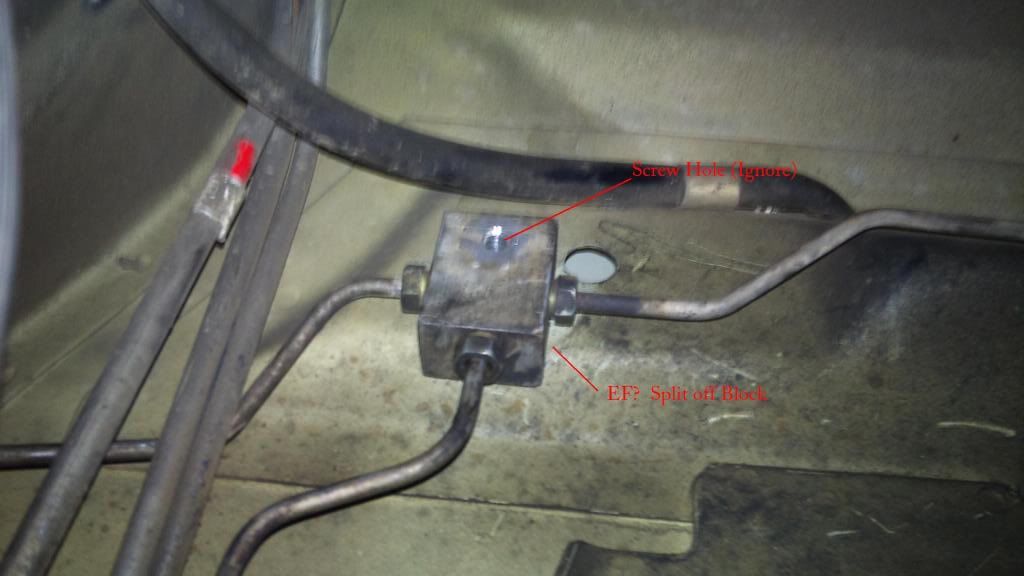 _________________
The Luxo Cruiser - 07 BF Fairlane
Silhouette,Pedders CoilOvers, Whiteline Adjustable Swaybars, BluePower Tune and Airbox, DiFillipo Headers and Cat with Catback, FPV Brake Upgrade, G6ET Wheels

The New daily/Toy - 2004 BA XR8 Ute
Mercury Silver, 5 Speed Manual, a factory Blownup Boss 260