That is very strange. All of the E Series upper control arms I have seen have the eyes parallel.
Very odd.
The EF XR6 has the same upper control arms as the other models and there was only one mount point on the diff bracket.
The EL XR6 however has two mount points on the upper diff bracket, and two different upper control arms.
The EL STD control arm is 20mm shorter than all the other E Series upper control arms and gets bolted to the forward bolt hole on an EL diff.
The EL XR control arm is the same length as the other E Series upper control arms, but has a kink on the diff end as it bolts to the rearward, lower bolt hole on the EL diff. This was done to correct the pinion angle and the kink allows for clearance of the diff tube at full suspension compression.
Here are couple of pics.
The left one is the EL STD arm, the right is the EK XR arm.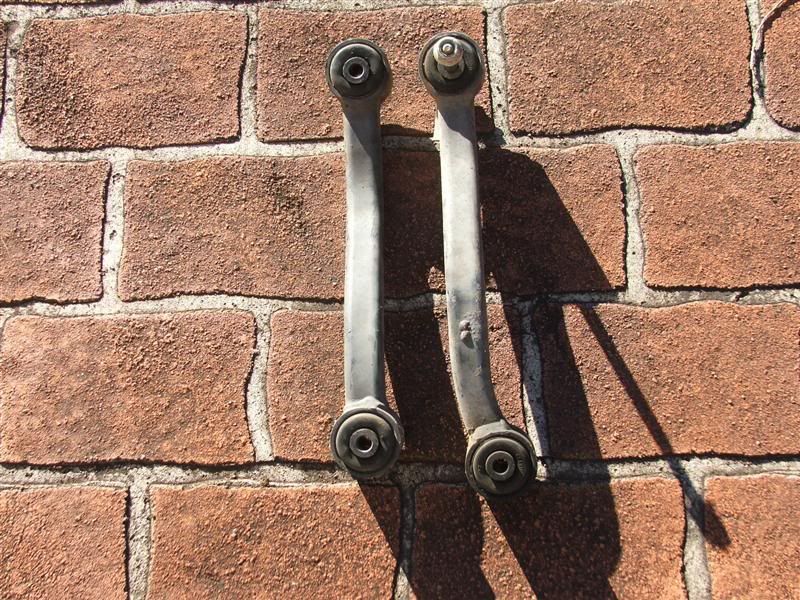 Unfortunately, the EF XR6 diff only has the one upper control arm mount point. It is possible late Series 2 EFs got the EL diff mounts. If you only have the one mount point. you will need to drill new holes to the back and lower on the upper bracket. I would recommend having a look under an EL to see what I mean.
I hope this helps a bit, but I think it may actually end up being more confusing.
Cheers
BenJ