I just got a 2300kg Hayman Reese Towbar setup for my EF wagon, second hand off ebay. Just wondering if theres anyone thats got one that can clarify something for me
I bolted it up today, looking at where the marks where from where bolt heads sat last time to work out how to put it together. The final configuration as it was setup last time meant it looks like this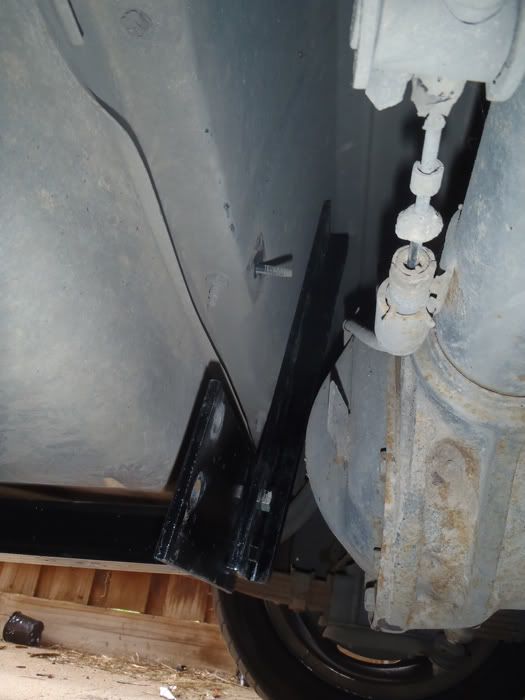 Then I went to refit the rear bar and found that it interferes with the bar in a pretty big way. The old 1600kg towpack comes through the bar, this one drops below it, which is all fine. BUT it sits too far backwards and the bar has to bend around it. If I cut out a whole in the bar, it would have to be big enought for the piece of plate with the three bolts in it to come through the bar, which doesnt seem right.
Then I was looking at it, and I realised that if I leave it the way it is, then entire strength of the towbar comes down to three bolts in tension. So I reset it up with the plate behind like this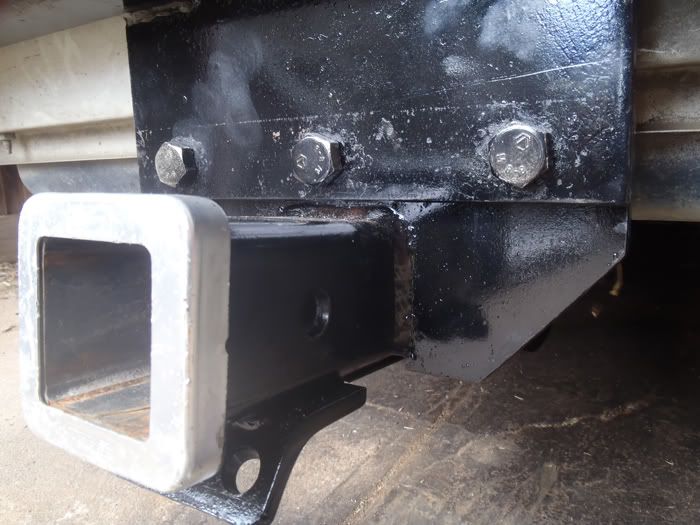 This seems to make more sense to me, but at the other end, it puts the undertank support awfully close to the diff
Side on
From Below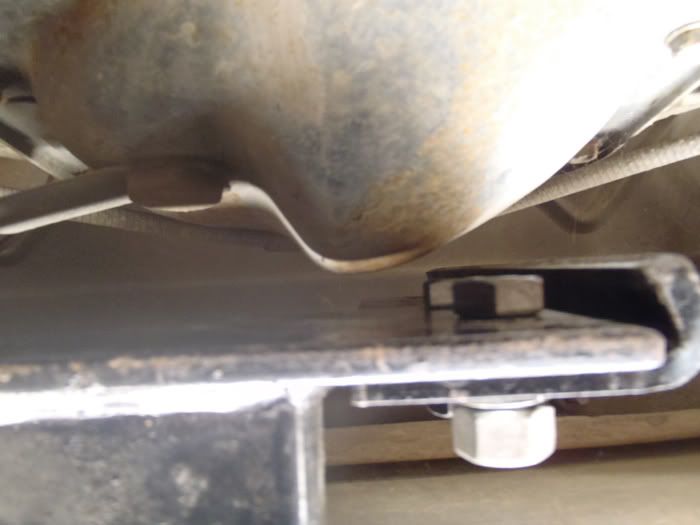 Just wondering if anyone has any instructions or ideas on how its meant to be setup. The other thing I am curious about is whether theres meant to be two vertical plates at the front of the towpackage, as there are four holes, but my towpack only came with one upright?