ok...
ive lost my spec sheet and cos the 1636 STILL aint on the friggin wade cams site i need the specs..
gotta take the spec sheet to the guys making up the high stall in malaga ... they need the spec sheet to match it up ..
also- anyone one here had a e series btr auto with a high stall??
i had a high stall in 1989 in my xb but that was with the fmx auto...
i wanna know what the btr's handle a stallie like.... ive heard not too flash but i tend to believe very little unless someones either older than most of you or has had s**t of car experience (modding ).
ive already fitted a tranny cooler to run with a stallie and the adjustable shift modulator is well - turned down most of the time..
anyone got a wade 1636 spec sheet they can scan and either post up or email me..
thanx
_________________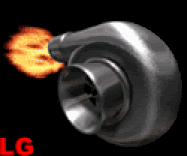 15 PSI OF BOOSTED GHIA GOODNESS!!!