prydey wrote:
lows won't budge it much mate as they are pretty similar height to xr height. ed front spoiler profile is a fair bit diff to ef so i doubt if you'd have too many issues.
this is mine. superlows front, ultra rear.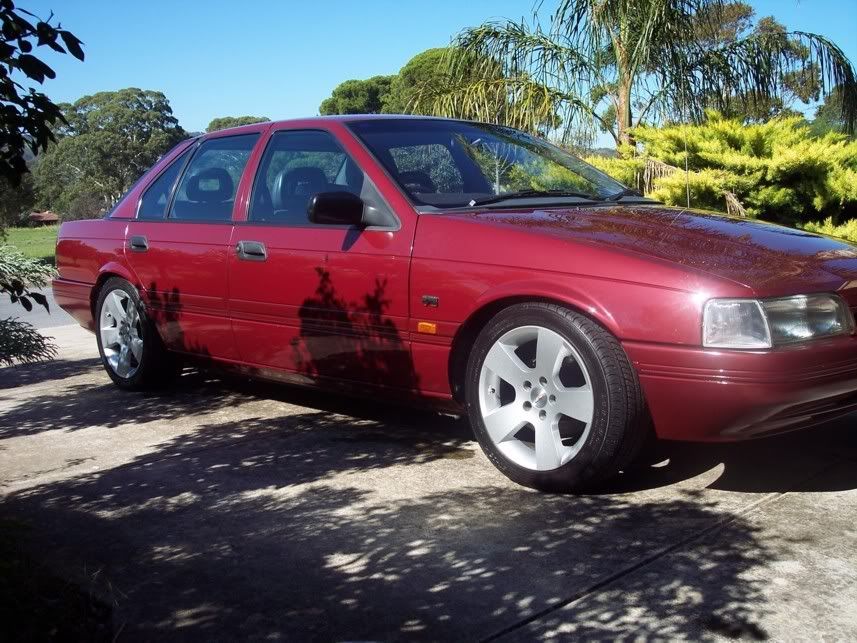 as you can see i have a std front bar so no issues for me but even with a lower one i would still rather go slow over a few bumps and have a good looking car.
btw superlows are 345mm from centre of hub to guard front and 350 0r 355 rear.
my rears are 340mm but have settled closer to 330 - 335mm.
thats exactly what i was after, thanks alot, thats helped heaps, i think that should be great for mine, cheers, btw ya car looks really nice, the wheels suit it i recon
_________________
BA XR6 Turbo, Blueprint, 18's, Premium Sound, Leather.