purped wrote:
effalcongli wrote:
yeh any suspension shop will help ya out...either have thew stuff or point u in right diorection

dontmean to hijak ur threrad but can anyone comment on my question.. do shortened shocks make it sit lower than if i use normal shocks??
yes
umm, no, shocks have no bearing on the height of the vehicle.
bear in mind also that springs come in many many different sizes. most people always refer to the 3 main ones in low, super low and ultra low however they can be bought in any number of sizes in 5-10mm increments.
mine when i bought it was 320mm centre of hub to lip of guard (HTG) which is how kings measure ride height. this was too low to pass through regency (s.a. transport dept). according to them 335mm is the legal height for my eb.
i got 345mm for the front and 335mm for the rear. the rear also required short travel shocks but the fronts can handle std monroe gt gas struts.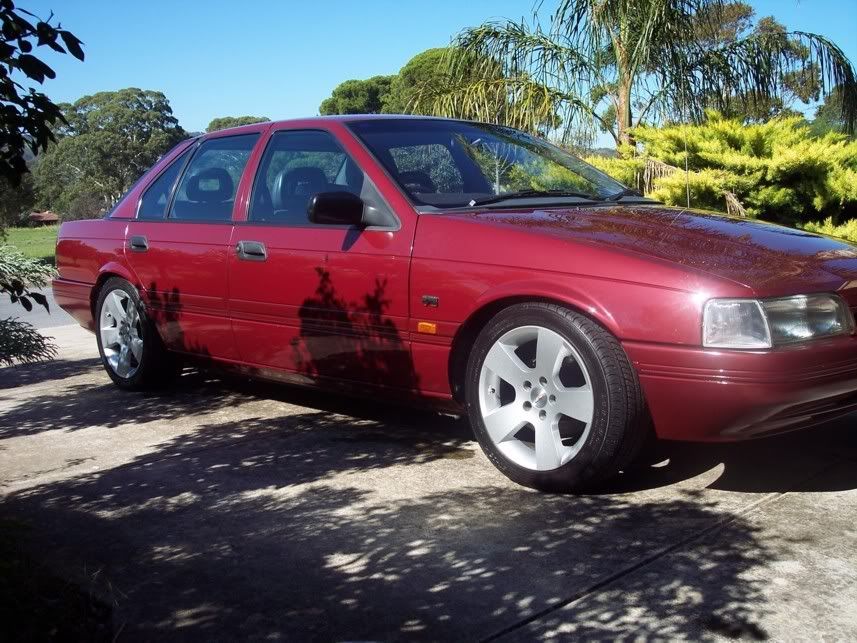 everyplace may be different but i get kings springs here for $115pr and the short travel shocks cost me $100pr.
_________________
eb v8: low loud and fast. just how a v8 should be. i guess the big question is, is it fast enough...