Well the story goes back to when I bought the car over a year ago and put it in for a RWC with my local mechanic. He seems like a very nice bloke and had one car done through him before no worries. This time I thought I picked up a negative vibe from him and just thought I was being paranoid, he did the inspection and reported the car needed new tie rods and control arm bushes, I asked him which ones specifically and he told me the inner k frame ones (which I replaced). Now I take it back to him unfortunately on the last day/7th day I have to get it rechecked and he said I haven't done the radius rod bushes.
So Ihim $200+ to pull out the lower arms I had just removed few days prior.... and I don't even think he did that I think he's scammed me and hasn't done them at all, they look shagged and not to mention my front tyres chewed through only 2 months after taking them too him. I got a wheel alignment at tyre power, the camber was so positive the bloke said I'd need a camber kit, until he took the wheels off and found the mechanic had blatantly left each tie rod 20mm out.. Which seems spiteful to me, and it extremely dangerous I felt like I was constantly driving on train tracks and couldn't let go of the wheel..
So what's the verdict guys do these look less than 12 months old to you lol? Maybe he's replaced them and hacked into the back of them for some reason
The front of them looks ok and the rod hardly moves 1mm under heavy flex via crowbar (not sure if this is normal or if it shouldn't move at all). But the back of them are shredded I don't see how they've been replaced, then there's the nonsense with the tie rods.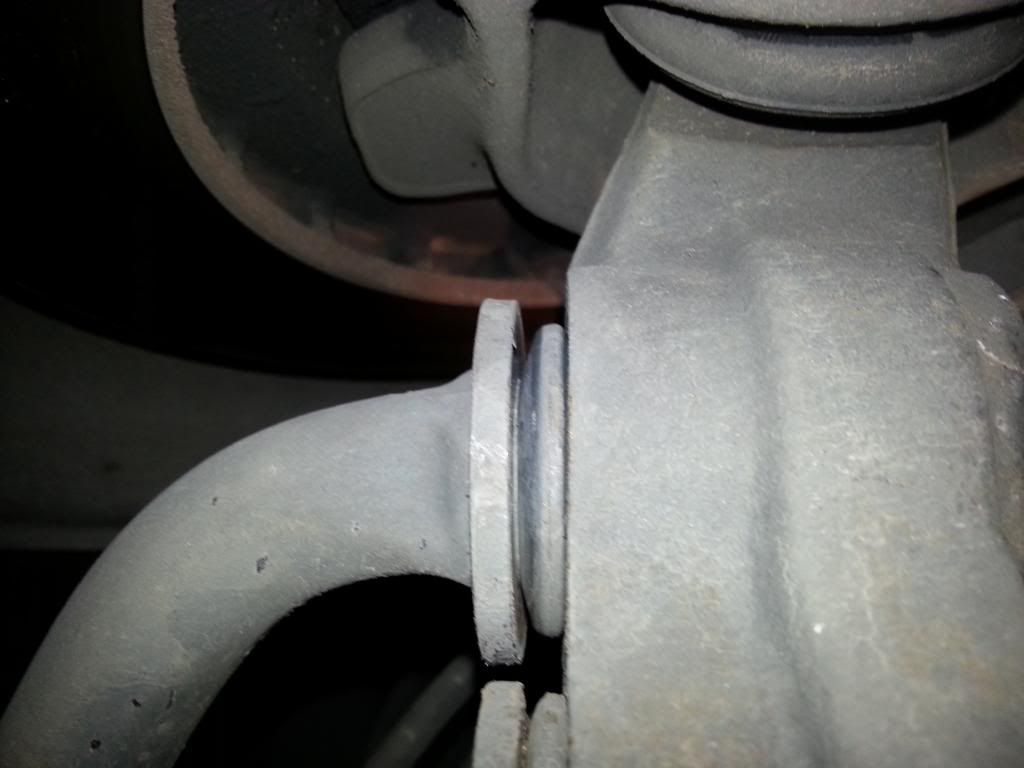 Last edited by ILLaViTaR on Wed Jul 03, 2013 1:04 am, edited 1 time in total.