Hi All...
Fitted my Lokka yesterday... Either I can't drive or there is a very precise knack to these things?
Most things aren't a worry... The noise is louder than I expected, actually feels quite embarrassing like something is really wrong with your car, its very prominent... The feel is great... Its just this dealing with the backlash that's interesting...
Your rolling into a corner in second (manual) and hit the apex where you would begin to accelerate normally and as you apply the accelerator a few things happen:
1) you have heaps of backlash to take up
2) the wheel that is ratcheting changes... So you have the inner wheel ratcheting on the way in and once you start to drive (even the smallest amount) it then drives the inner wheel and ratchets the outside wheel... This basically adds backlash...
So I can't find a way of going around a corner in second and trying to accelerate part way through the corner... It ends up and a massive jerking mess as the Lokka tries to work out which wheel its driving... Somebody fill me on how your supposed to drive these things like this?
Looking at Matt's post back at the start of the topic...
I'm guessing yours Matt is much like the 4wddrive systems lokka which is shown here: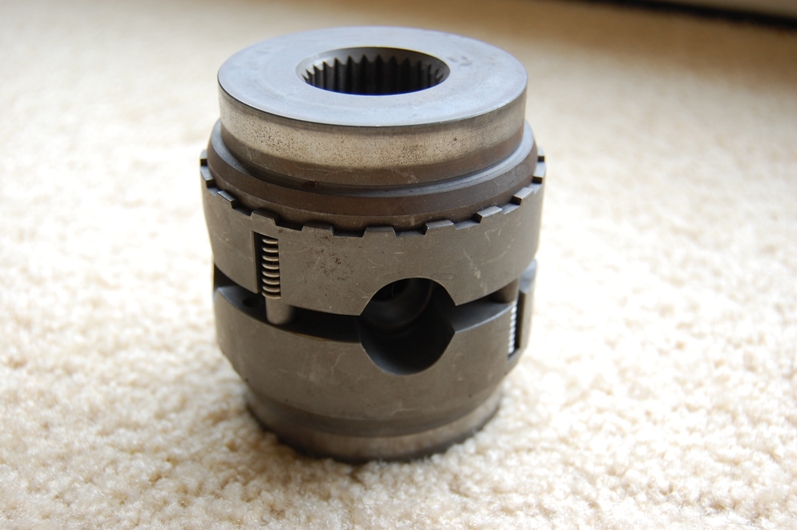 On that powertrax note, that richmond place does another type... Supposed to be ratchet free and has basically a different set up of springs and that:
I'm wondering whether these work the same way... They write that these are supposed to be more mild for daily use and still fit into a SS centre, unlike a true trak which requires someone in the know to put them in (set up the diff again)...
May send them an email and ask them what the go is...
What model is the Borgwarner diff exactly? I've seen it labelled as LR68, LR69 and M78 so I'm confused as to exactly what model diff was in the ED...
At the end of day not really stoked with the Lokka... Fine for track use... For navigating round abouts... I can't quite get it smooth...
Cheers,
Tim
_________________
93 Red ED 5spd Manual Build Thread

Performance: Complete AUII VCT Wiring & Power Train, Pacey Headers, 2.5" Exhaust, Exedy Clutch, DBA Rotors
Visuals: FG XR Wheel, XR Front, 17's, BA 5 Spd Shifter, BA Ghia Window Switches, NL Cluster
Tunes: 8" Pioneer Sub, JBL Speakers, Clarion Double DIN Headunit