Hi, I'm planning a 5 speed conversion of my much loved March '97 EL Fairmont Ghia.
I bought a box here the other day.
This is the photo that was advertised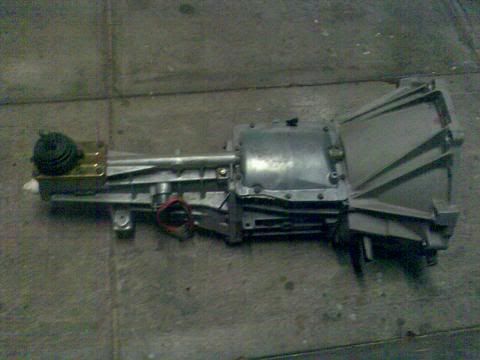 It was initially advertised as a T5z box and bellhousing from a 220kw AU3 XR8 (new old stock, never been in a car) He then reckoned he had it verified that it was for an EL V8. Either way I didnt care as if it was EL T5 I would have an easy conversion; if it was an AU T5z it would be a stronger box even though it needed crossmember/tailshaft mods. So far so good.
This is what I got.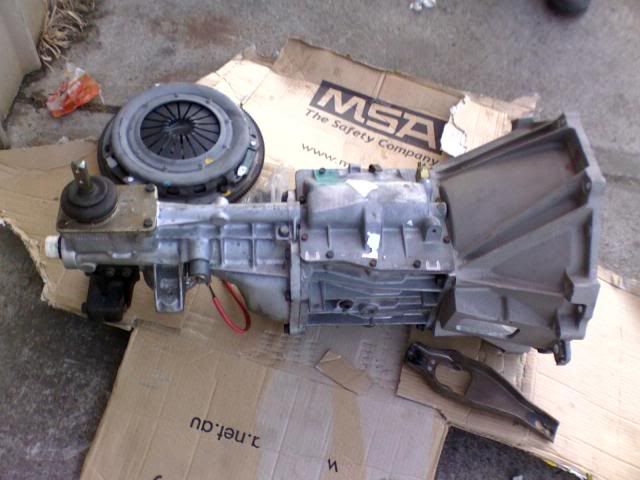 The seller reckons his son got the photo wrong and that this one is the EL V8 box and that the top photo is a six cylinder box. I see no reason to doubt him, but I would love it if someone can verify just what it is I have taken delivery of. Like I said, I dont care if its EL or AU V8, just as long as it's a V8 box!
The other big thing is the bell housing. If the same bellhousing is on both boxes then are they interchangable? Or have I wound up with a six cylinder bellhousing on a V8 box?
Here is a photo from AFF. The boxs at the back of the line up are meant to be an E series and AU T5s. As you can see the bellhousings are very different to mine. I'm hoping they are from a six cylinder
The bloke is being good about it all and has guaranteed me a refund if it all turns to crap but I dont want a refund if I can confirm that what I have is some good to me.
Cheers
_________________
'97 V8 EL Ghia Webasto 400 sunroof, Tint, Parnell VSI LPG, UPC 330mm brake upgrade (drilled), Pacemaker twin system, T5 conversion (Billet Products shifter)