As the Raptor V SC is being fitted to a V8, these are the remaining parts.
To complete the kit, you need a Raptor V supercharger, BOV, intake pipe, electric cooling fan, flexible hose between the fan and SC which will be about $2500. One of the belts has a rib missing but is OK for testing. This is what happens if the belt doesn't run straight at startup and jumps off the pulleys. The other belt is new.
Also included is a set of 29lb injectors. The pulleys shown are for 10psi & 13psi boost. The Moates Quarterhorse chip is loaded with a SC tune from Bullet Performance Racing in Geelong and unused.
Price $600
plus postage or pickup from Hoppers Crossing, VIC.
Please send a PM if interested.
Attachments: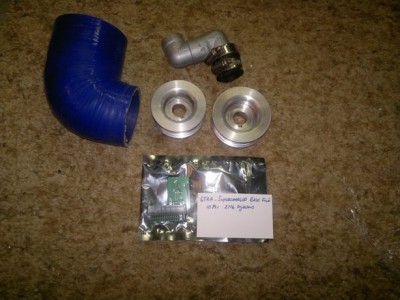 2015-04-12-077.jpg [ 70.84 KiB | Viewed 104 times ]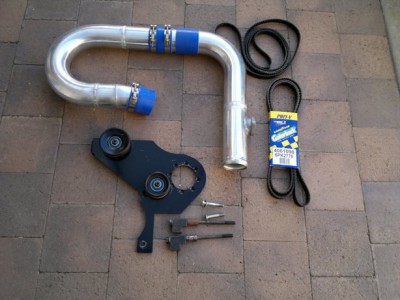 2015-04-12-064.jpg [ 69.75 KiB | Viewed 100 times ]
_________________
AU2 XR8 with Raptor VL, ported Yella Terra GT40P heads, Scorpion 1.6 RRs, XE264HR-14 Comp Cam, ceramic coated Hurricane Headers, 60lb injectors, Walbro 255, 200cfi cats, 3" exhaust & Snow Performance water methanol injection