Hi all
Thought I'd share with everyone my '96 EFII GLi I got it mid-December last year with 170K on the clock. Elderly single owner, body work is in good nick, interior is perfect. It had just had a major service, a whole bunch of stuff replaced and new tyres put on not too long ago.
Figured for the price I payed, I couldn't go wrong especially since you lose the same amount in stamp duty on a new car
First things on the to-do list were the removal of the louvre, weather shield, bonnet protector, mud flaps and the mid-90's hands-free kit :S
In the time that I have had it, I have replaced the taxi-spec cloth interior with some leather goodness out of a NF Fairlane and a woodgrain shifter, changed the centre console (It had holes from the old phone kit). I changed the headlights and indicators as I blowing lights all the time, the dash globes have all been changed and fitted with red silicone sleeves (CBF mucking about with LEDs right now).
I just finished putting a Fairmont green BCM, Fairmont dash loom, trip computer, climate control and a Tickford ECU.
To come in the near future will be a mandrel bent intake, super-low springs, a Fairmont instrument cluster and perhaps some EL GT rims. If I can get my cousin to sell me his at a good price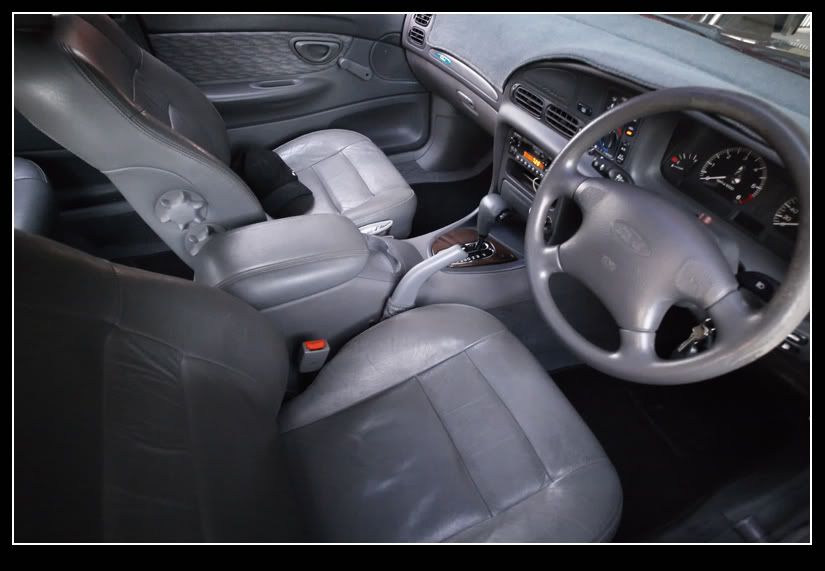 Hope you like
Ben