For some unexplained reason, I woke up today with a burst of energy. Not sure why but I decided to post up a brief overview of my car's tidy little powerplant that was installed & was finally tuned this month.
Subject:
97' EL Ghia sedan.
Color:
sparkling burgundy ( the color of champions )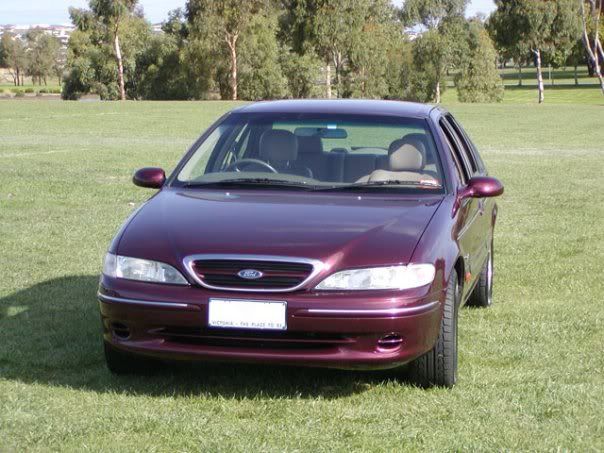 Purchased... oh... maybe... f**k if I can remember exactly, maybe 5 + years ago?? Something like that.
It came with the usual interior Ghia goodies; leather, full electrics and all those shiny chrome highlights that lots of members like to scrounge and install on their own e-series cars. I kept the factory premium sound as I was pretty much over the whole supersize-my-stereo-massive-amp-output-butt-massaging-accoustics-that-shake-the-dentures-loose-on-old-drivers-in-their-toyota-camrys. I just want to relax, listen to my music and cruise the roads.
Intention:
increase engine performance via the most budgetary method possible.
Anyhow, after the usual first mods of intake / exhaust, quiet thoughts of some increased engine performance was slowly percolating in the back of my mind. So some years ago I slowly started collecting bits & pieces for a top end upgrade, such as GT40P heads, intake, cam, valvetrain, throttle body, MAF, balancer plus a bunch of smaller essentials to round out the equation. These were obtained via various sources like eBay, wreckers, new and second hand parts from various states in America.
Unfortunately or fortunately ( depending on your outlook ), just as I was looking to crack open the wallet and it assembled, I had certain words and thoughts whispered in my ear... more power... more torque... throw some extra cash at it mate... more cubes... three hundred and forty seven cubes to be precise...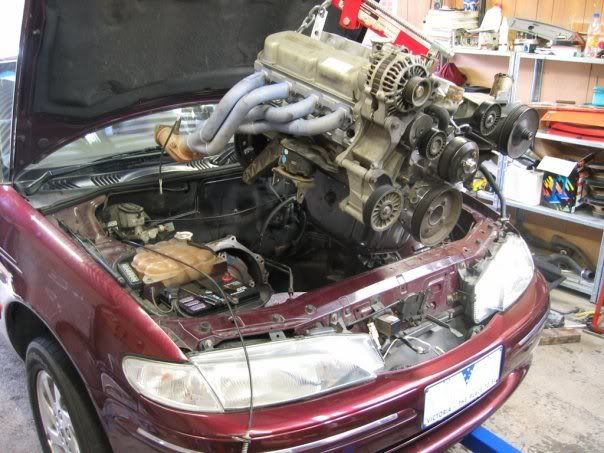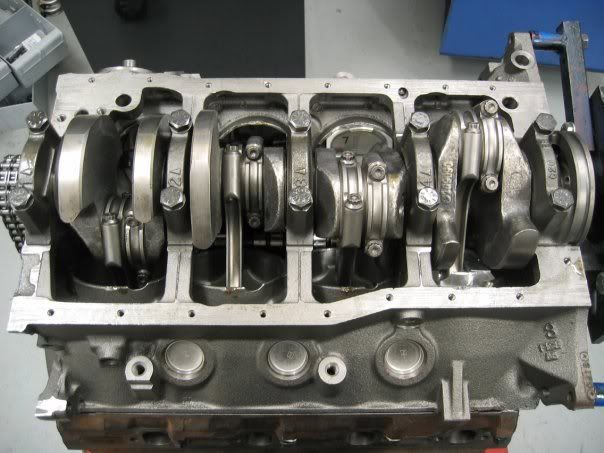 To cut a very very long story short, I now have a mild 5.6L slotted into the engine bay. Internals consist of Scat crank & H-beam rods, Probe pistons, GT40P heads with some mildly massaged ports along with 3-angle valve cut, Crow cam and valvetrain, Y/T RR's, Cobra intake with some porting, 24lb FMS inj, C&L MAF, BBK TB, Powerbond balancer, BPT race pullies and a bunch of other parts. The exhaust side is a set of modified PH4000 headers, x-pipe, Magnaflow cats and tri-flow mufflers.
Tuning this assortment of new & second hand set of parts was the final task and that is being performed superbly by the highly capable Wolf v500.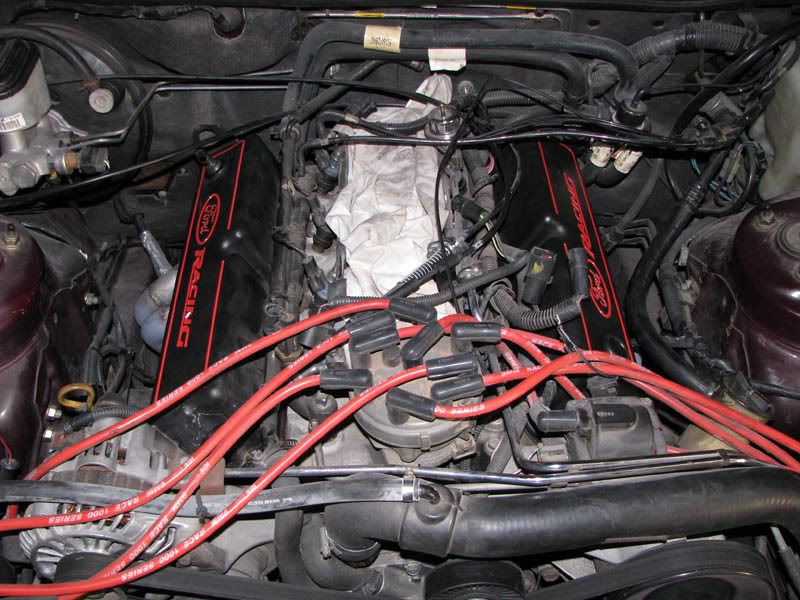 In essence, the car has a bit more poke now... and I also have lost track of the amount of money I have spent on building it as I have sold many car parts to offset the building expenses. Definitely $10k+
/End brief burst of enthusiasm.
_________________
5.6L of carbon footprint.
Last edited by Vic on Fri Mar 25, 2011 7:13 pm, edited 6 times in total.