Evening all, been a while since i posted in here!!
Today I purchased my newest toy, an Oct 94 NC Fairlane Ghia ( I believe some call it a series 3?).
Its fairly tidy, 210,000km, 4.0 6cyl, and bog stock.
not for too long.
Here's the Fairlane as it sits now: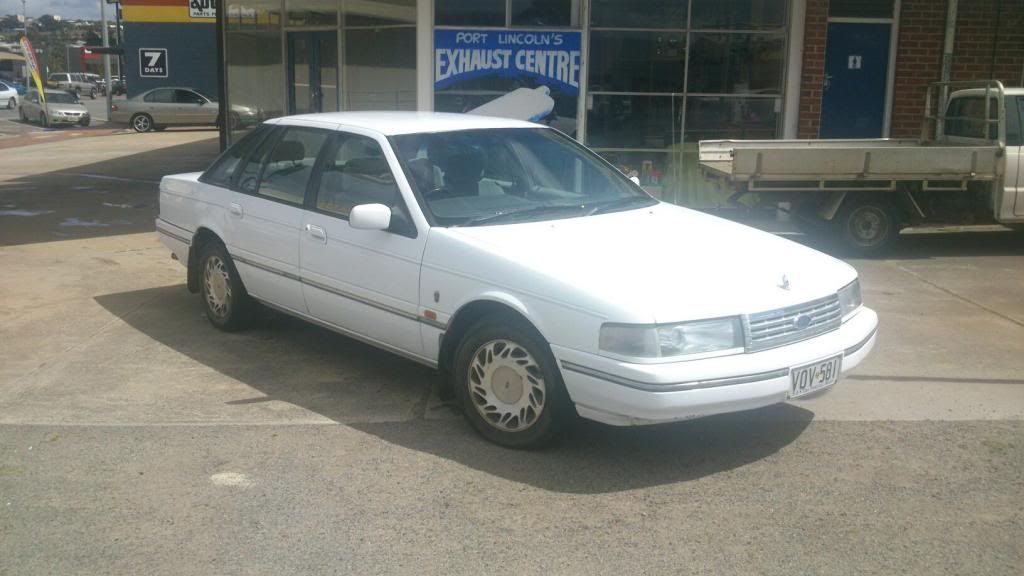 Sorry about the bad pic quality as it was taken on my phone.
I also have this: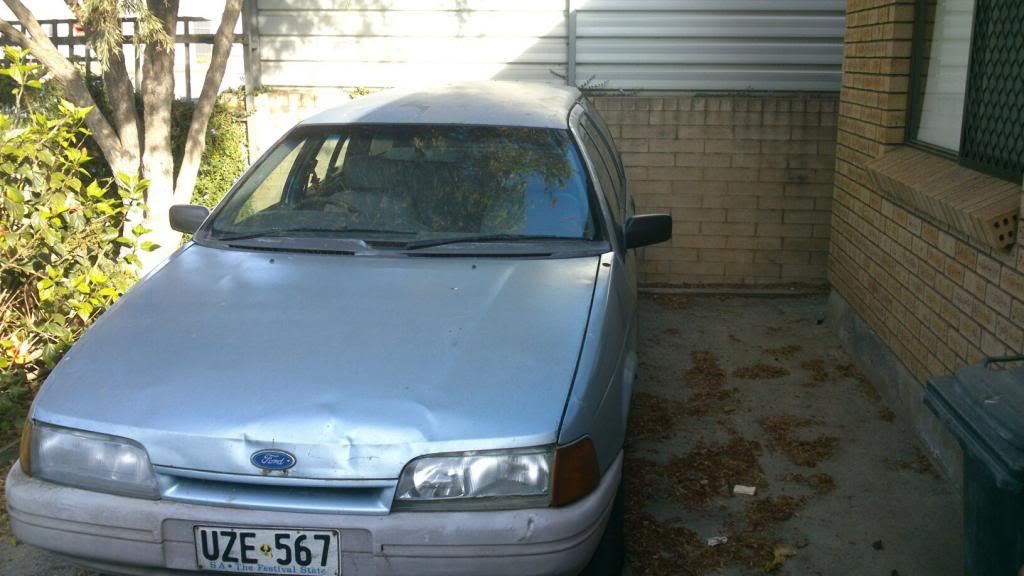 I bought this for $200 earlier this week with intention of wrecking it and selling the 5-speed out of it and making some cash off it.
I changed my mind when I bought the Fairlane, im really not a fan of automatics and my BA is auto so I made the decision to install the 5-speed into the Fairlane.
Hasn't happened yet, but it will probably happen early in the new year, once my BA has its new motor and is back on the road again.
I know NCIILANE will appreciate this build
Also, anyone know where I can get an off the shelf 2,5'' system for one? The one on it is Fubar. I tried all my suppliers at work and they tell me its a custom job.... (I lined up standard sedan, wagon and fairlane centre muffler sections of the same model and the fairlane is halfway between the lengths of the sedan and wagon...)
anyway, I'll keep updating as I do more stuff to it, slowly. Hopefully will get some mags for it, or just lower it and keep the wheels as is. Not sure yet, I do like the wheels.
Chris
_________________
11/93 ED OPT20 GLi | Full Boat Spec