Ok, got time to add what i've done to the car now. I'll narrate what i did and add the pickies later.
So first up following this thread to begin with:
ford-audio-visual-f5/reverse-sensor-mod-on-ef-t83483.html?hilit=reverse%20sensors
I sorted out the electrical components i needed:
1x Horn Relay Base
http://www.jaycar.com.au/productView.asp?ID=SY4069&keywords=relay&form=KEYWORD
1x 30A Horn Relay - SPDT
http://www.jaycar.com.au/productView.asp?ID=SY4070&keywords=relay&form=KEYWORD
1x Sensor kit (Mazda kit)
First started thinking where will i get my power source from??? Thought about getting it from the ciggy then i looked in the boot what do you know i have a power distribution block with two spare points... bingo. Got the power all set now to think about if im going to use a relay i need a trigger and reverse sensor well the reverse tail light wire should do for this. I mounted the Module that came with the kit behind the bracket for the amp's factory place. Also mounted the relay base and connected up the wires accordingly to the pic.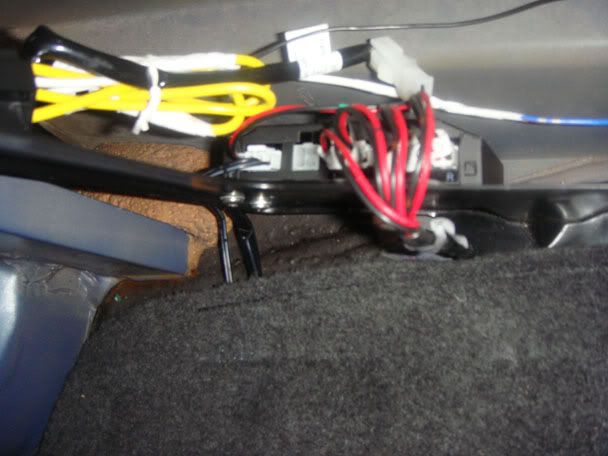 Then where should the beeper go??? leave it in the boot hmmm looked under the steering column and found the perfect place. So had to take the rear seats out to run the cable along the side and under the carpet and behind the kick panel and behind the fuse block.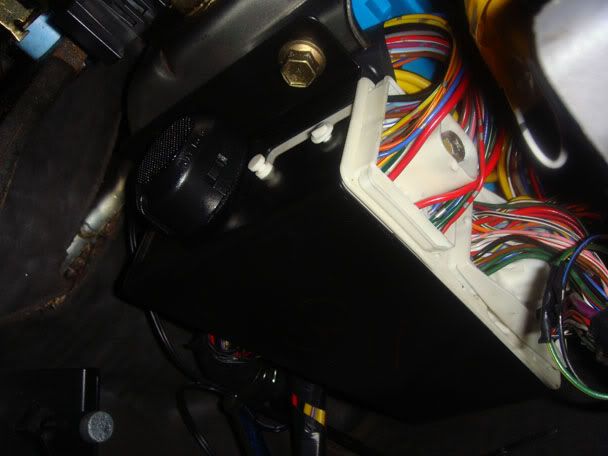 And whats next oh yeah... need to cut holes on the bumper time. Didnt really take pictures when i drilled the holes but you get the idea. Holes cut sensors in, some silicone at the back to hold it sturdy. Took a long time ti think where i will drill the holes, firstly identified the middle point on the bumper and worked from there. Didnt want the sensors so much to the corners of the bumper but where its a bit straight. Also had to take into consideration that i had two flush based sensors and two elevated and in a bit of an angle sensors as seen on the pictures. While drilling the holes made a bit of a boobo.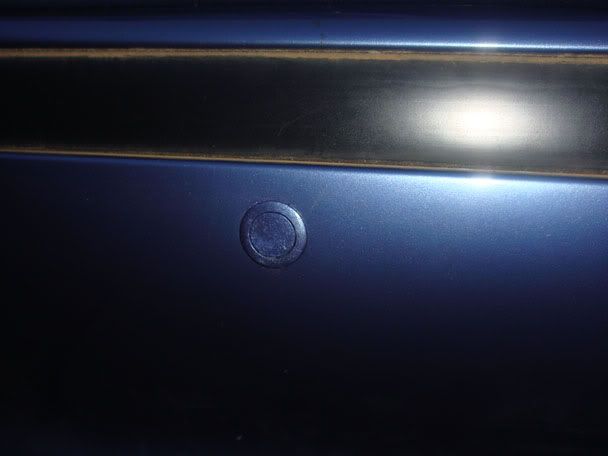 Run the cabling behind the bumper and cable tied it so to avoid any future dramas and cut a small hole in one of the plugs as you can see in the picture and put the cable through that point to inside the boot and plugs into the module behind the amp bracket at least its now used for something haha.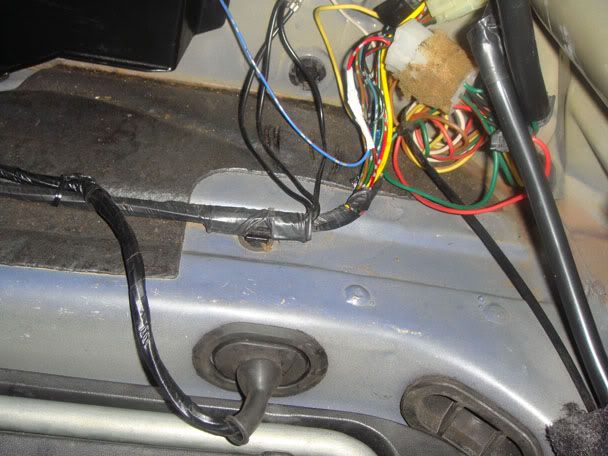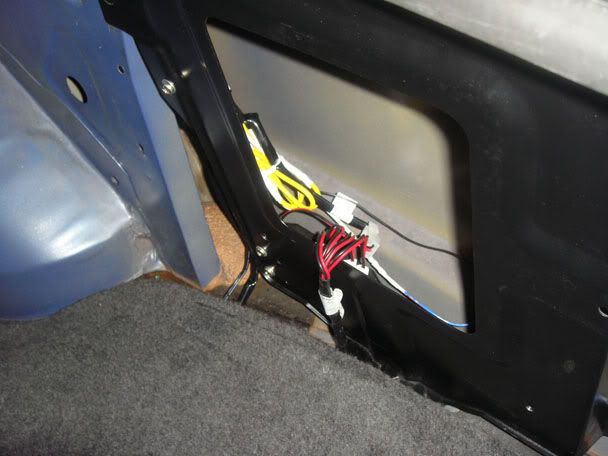 And also forgot to mention that the sensors was in different colours and had to sand it back and repaint to my car colour
That raps it up.
Last edited by asizzy on Tue Nov 17, 2009 10:43 pm, edited 1 time in total.