i dont get some of you guys...
so f**k what spending f**k knows how much on a older model..
au over ba/bf etc.. even ef/el over the later models..
not everyone likes or can even stand the looks of some models...
personally i hate the ba/bfs. they look s**t imo..
just because its a later model DOSENT make it fantastic
mate, the au looks great.. good on you for not doin the normal and buying a ba/bf xr turbo or f**k typhoon...
and id see bout that tuning too... im running 10 psi and making waay more than that, but then again we all know what dyno readings are about..
_________________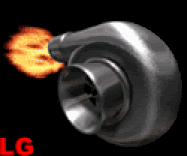 15 PSI OF BOOSTED GHIA GOODNESS!!!