Okay here are some photos from the weekend work I did,
First two are the new adjustable sway-bar links connected to the new white-line sway-bar.
Thanks to krazed for the extra help whilst fitting the new parts to the car.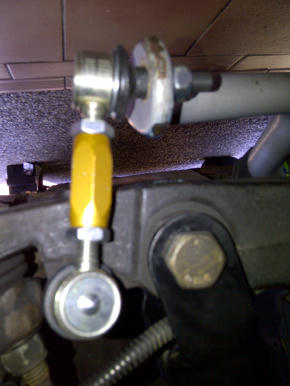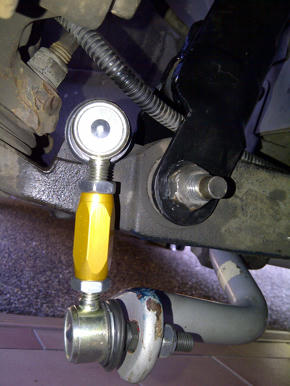 The next lot are the new front end control arm super pro bushes installed along with the new front shocks.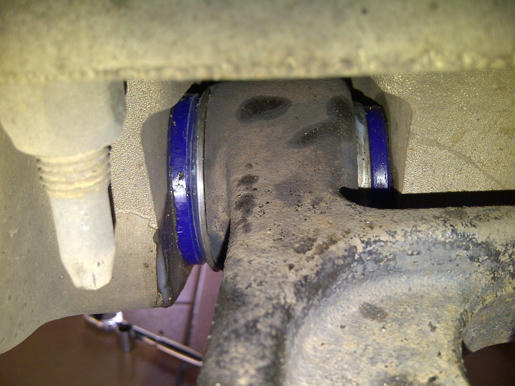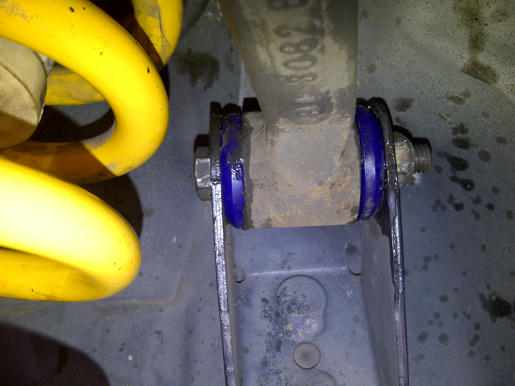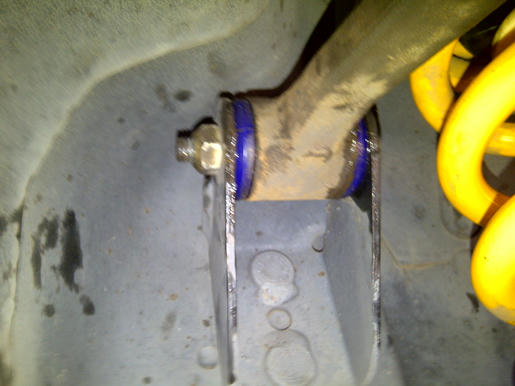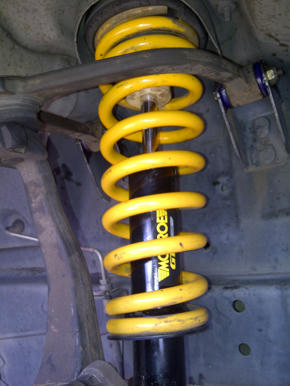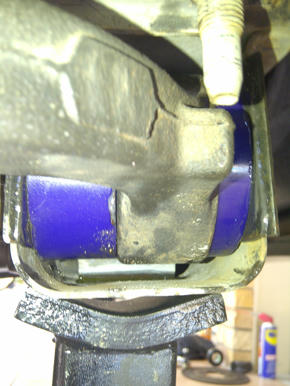 Took photos of the rear end shocks before we swapped them out and never took photos of the new shocks installed
White line rear sway bar was also installed. will try to get some photos tonight.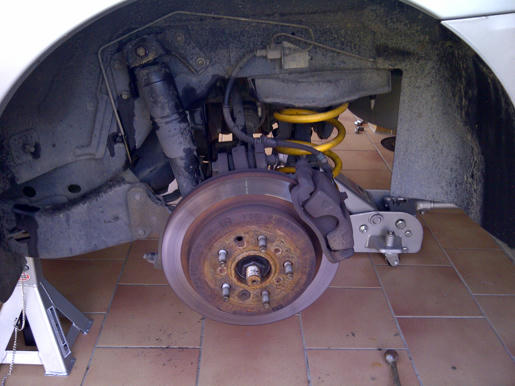 Took a shot of the driver side interior so you can see the steering wheel, pedals etc.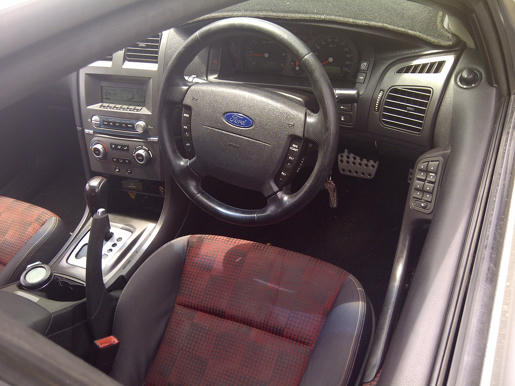 Will take photos of the new exhaust i purchased from krazed and put them up tomorrow.
On a side note tried to pull that XR6 LSD diff apart and found two sheered or cut bolts, not sure if that's meant to be but a decent vice and drill bit combo and we will crack it open no problems.
Krazed how confident are you that its gears/center are still intact? from the outside it looks like its been blown, but we wont know until its opened. The diff will be a long term project haha
I'll take some photos of the engine bay aswell a few new parts have arrived for the air intake, I'm at my third draft and I think that's how it will stay until I pick up the growler and SS TB.
Overall the new parts have given the car a new lease on life, it's incredible.
Now all I need is some Pacey 4490's, New alloy radiator + all new hoses, front slotted rotors and brake pads, new tires, growler + SS TB, FG manifold conversion, crow cams then a tune.