OK.
BA is quite different to an AU.
This is a BARRA without the sump.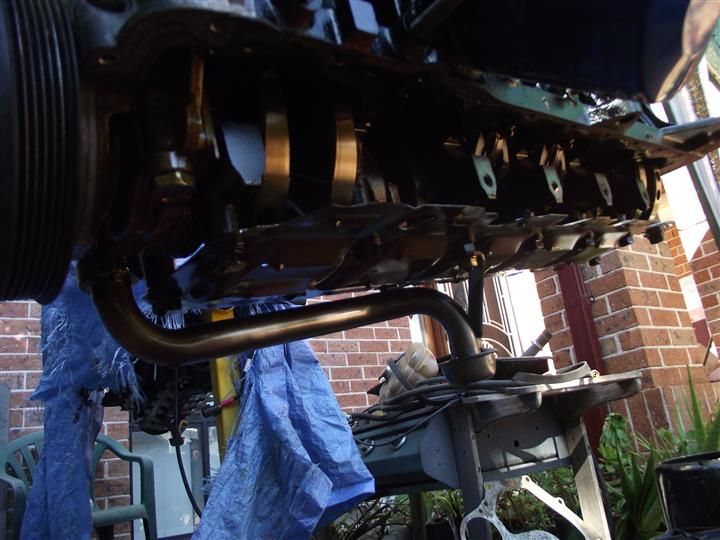 As you can see the oil pickup is at the very front of the engine and then heads south.
You 'could' reshape the pipe so it sits a bit higher and closer to the crank, and then cut a shallow angle in the sump.
But as the BA is quite a bit taller, you have to lower the engine a bit, meaning the oil pickup gets closer to the K Frame etc.
This is a BARRA in an ED, with the front K Frame bar removed.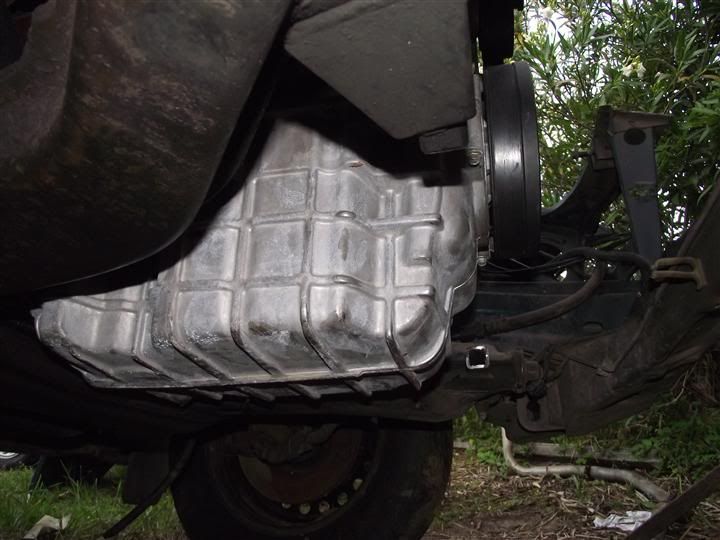 See the bulge at the front under the harmonic balancer. That accommodates the oil pickup.
There really is not much room to play with if you want to cut the BA Sump.
Food for thought.
Cheers
BenJ
You're right, not much room at all, but there is still enough. That, and it's been done, so that part of the discussion is over.
No one has managed to give a good reason as to why modifying the sump is 'dodgy'.