Finished the drivers side of the chrome tape on the bump strips, except that I didn't buy enough of the stuff and now they have run out!!: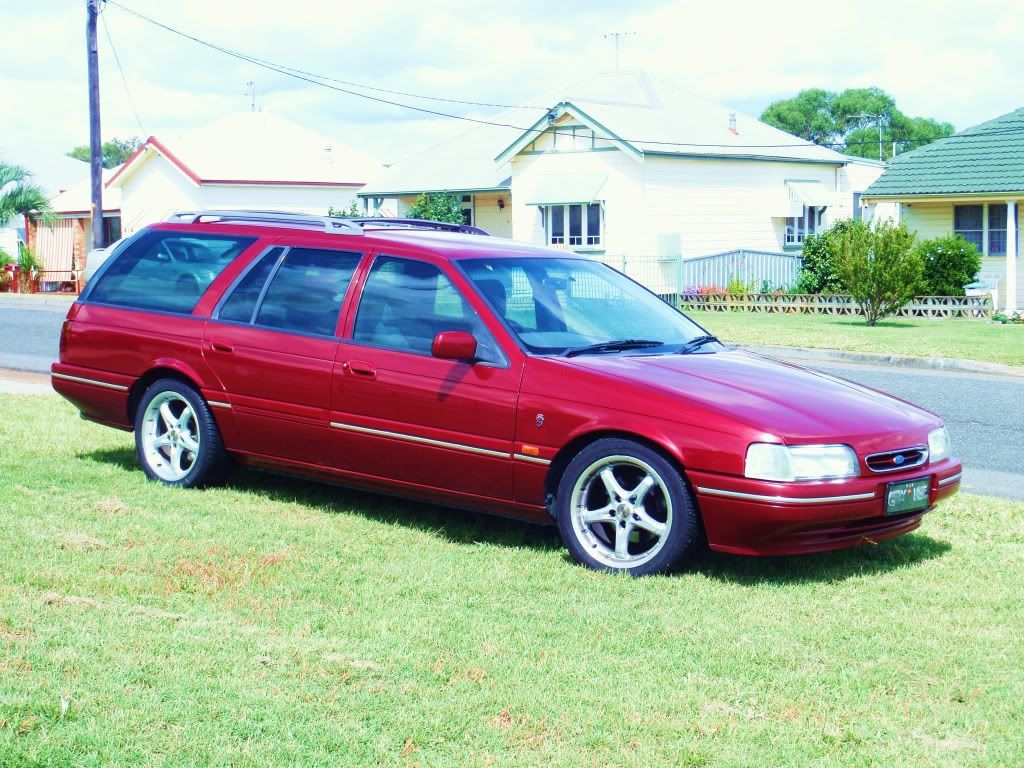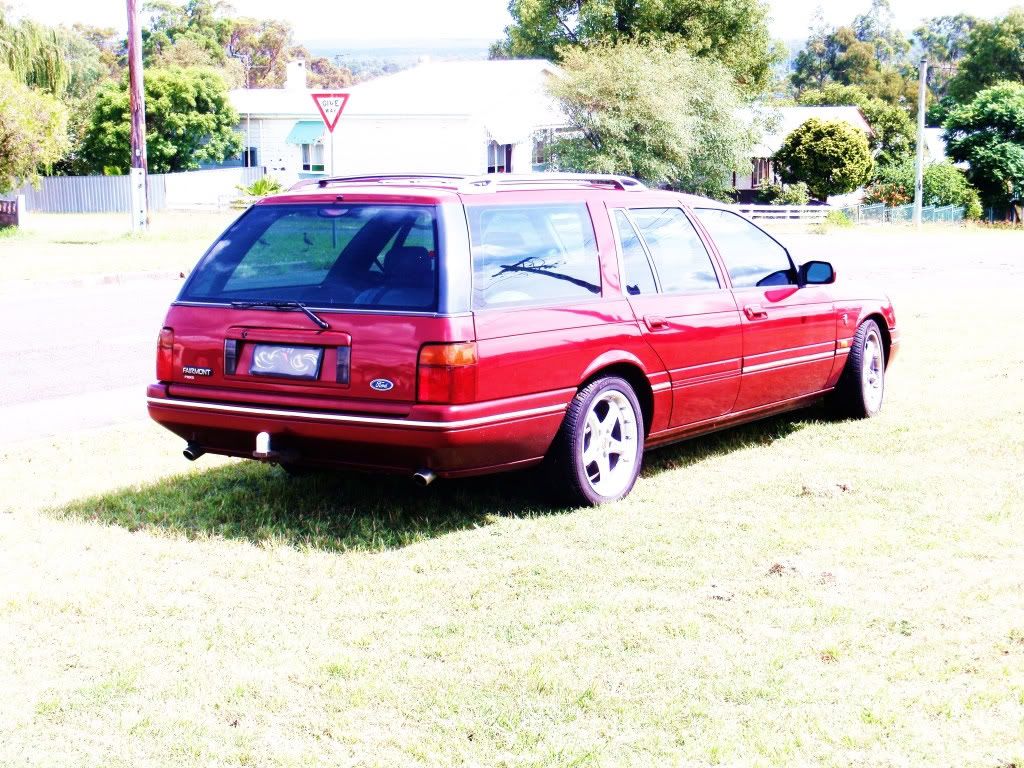 The car is up for rego in April so there are a few things that I need to fix before that time.
- Exhaust. I've been busy building up wife credits and a new PROPER system has been approved. I need a few more credits to get a couple new catalytic converters and have my eye on some magnaflow ones.
- Brakes. I bought and fitted new rotors and pads. It seems that the fronts have warped which gives me that old BA brake/steering wheel wobble feeling. Rotors need skimming.
- Automatic gearbox.[FIXED!!!] The car has been behaving strangely on light throttle. The gears have been going crazy, jumping up and down gears which I suspected of being the inhibitor/gear position switch. I did a diagnostic test on the TCM and sure enough my suspicions were confirmed. When I got up under the car, I saw that the heat shielding was not there and a wire to the gear position switch had shorted out on the LH cat. Fixed that up, cleared the fault codes on the TCM and a new diagnostic test reveals that the problem is fixed. Thank Ford for electronic diagnostic testing!!
- Tune up the LPG and a re-gas of the aircon.
People may remember the little project that I revealed in regards to my car PC. I'm going to be using my old Dell Inspiron notebook . This little project is MK1 and I hope to lay the platform knowledge wise on a more powerful and integrated setup. MK1 will be laptop, existing AM/FM tuner and existing speakers with a 7" or 8" touchscreen LCD VGA monitor mounted into the dash. Of course, I have to get past rego and then I'll start doing some work on this.
Alloy heads, rockers etc have also been put off until after rego. I have to spend money on my house. Priorities, priorities & home ownership.....