End of an era, the manual era that is. I swapped my T5 box and stuff for a BTR. Brought the BTR back home yesterday and started giving it a clean today. I also have to reverse my custom TCU wiring so that meant that the dash had to come out.
I have a quick question to anyone here who has removed and refitted a BTR before whether it be a 6cyl or V8. When I put the BTR against the engine block and tightened the bellhousing to the engine, I couldn't turn the crank by hand so that I could bolt the torque convertor to the flexplate. I ended up loosening the bellhousing a bit so that I could rotate the crank. Weird??? Any help here folks??
Anyhow, here are some pics:
OLD T5 manual:
EB manual pedal box and EL auto pedal box. A quick question here too. Where does the bracket for the brake switch go on the EL pedal box. I'm lost here??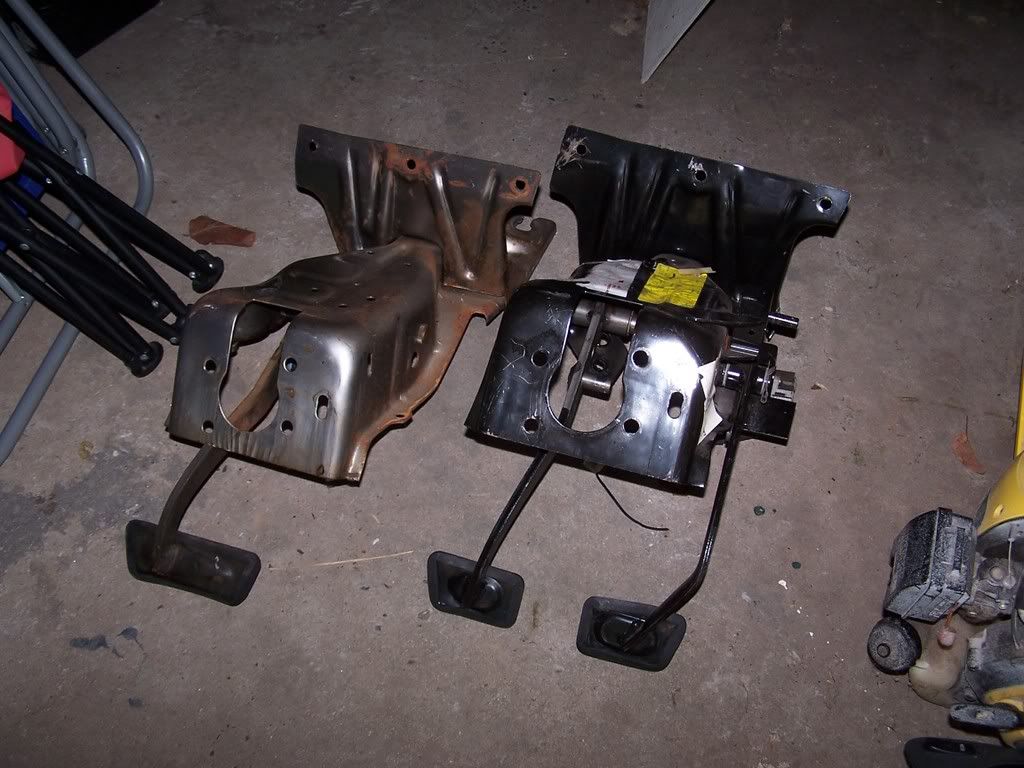 Butchered interior:
BTR cleaned and ready to fit:
Here is an experiment with the numberplate lights, LED on the right and stock on the left: