Well a lot happened today, some good and some bad.
The Good:
Had the engine bay detailed and the rocker cover polished, i must say it looks 10x better than before.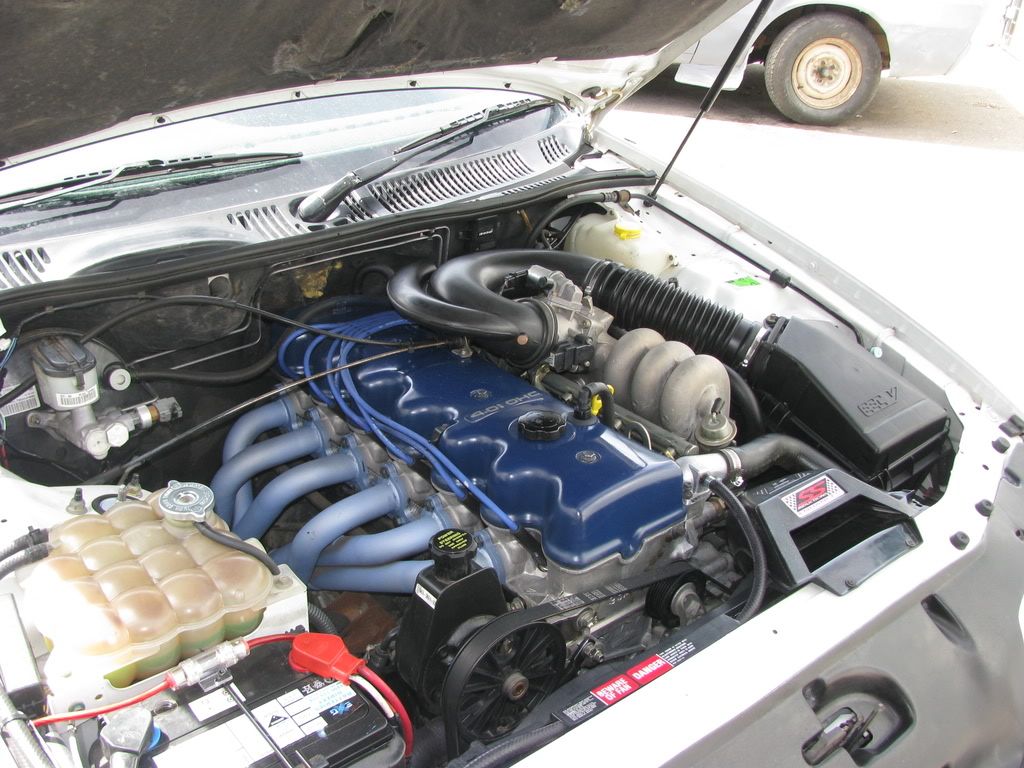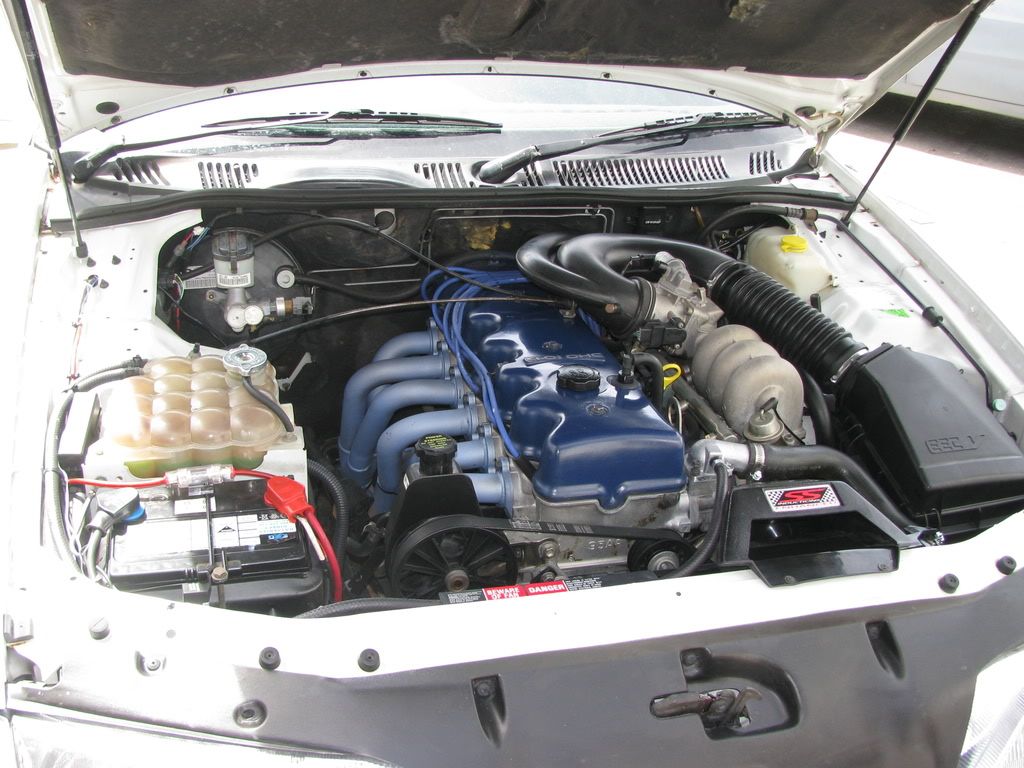 The Fairmont with my mates ZH Fairlane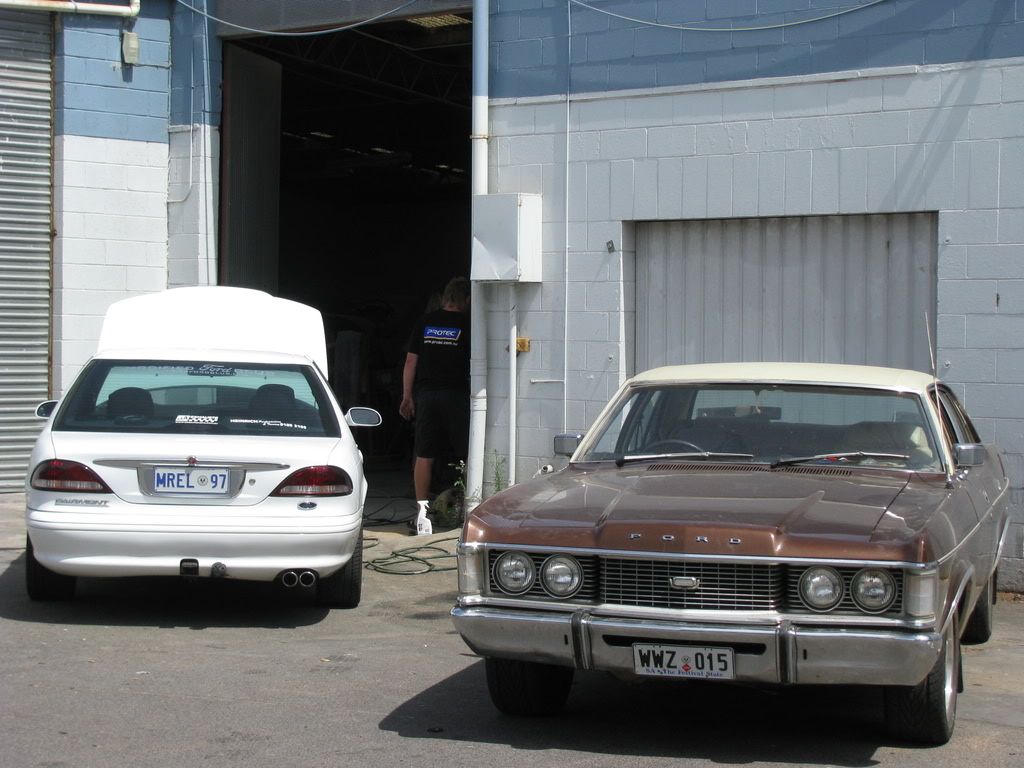 The belt protector is getting painted Silver, but the paint wasn't sticking to the plastic primer well enough, so i've left it to my mate to do during the week so he can get it right.
The Bad:
After we finished with mine, they needed me to move mine so they could do some work on the cars in the shed, so I started it and put it in Reverse, rolled back about 3 or 4 metres and the car completely died. The first thing we checked was to see if water had gotten into the dizzy. Checked the dizzy and it was completely dry.
The next thing was to check if there was any spark from the leads, checked and no spark.
So in the end all it was that the coil had died, luckilly
. A new coil and $55 later and the car is back to normal.
My mates brother turned up while we we're trying to figure out why it died, so I took a few pics of his ED XR6.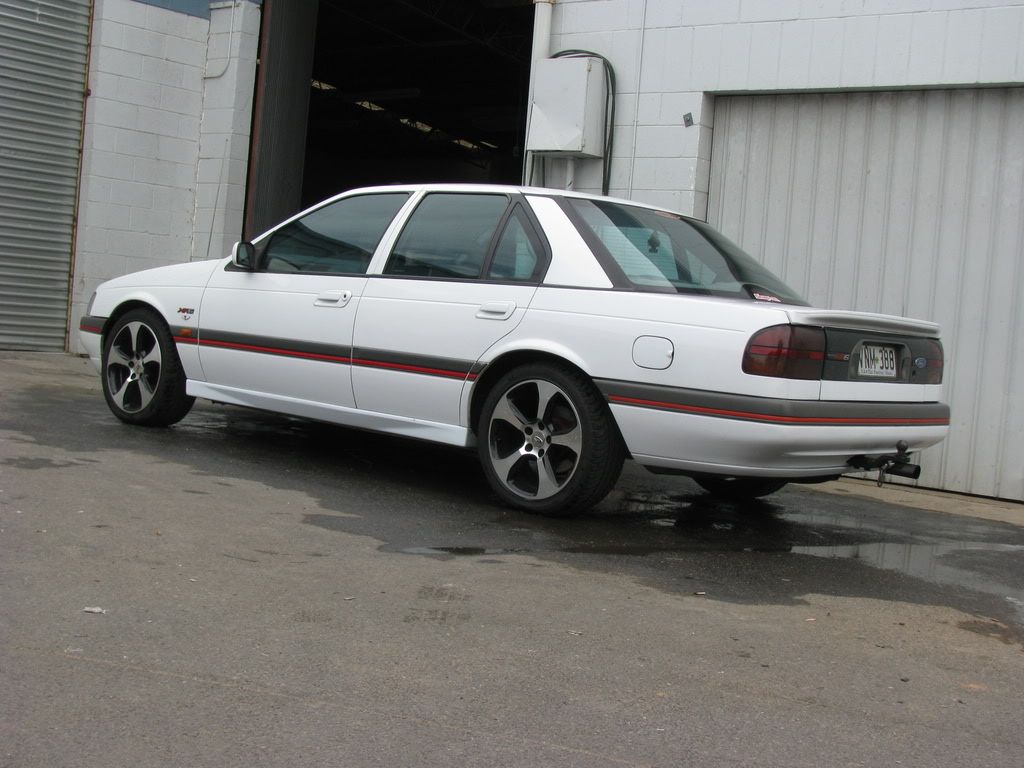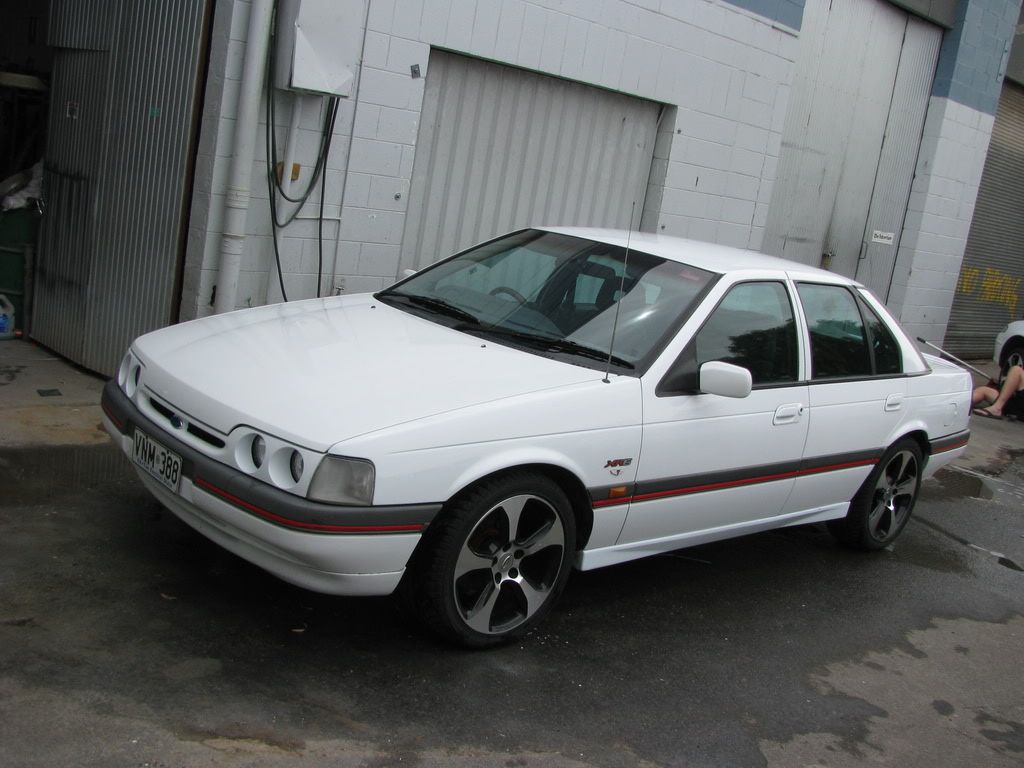 So all in all, an interesting afternoon.