hey guys, been floating around here for a few months now so thought i'd post up a bulld thread of mine. I'm only 17, worked on heaps of cars before, been in the commodore scene in the past and for the past 6 months or so had this 97 EL fairmont. old man bought it stock standard 7 years ago an had it in the family every since, so its had a decent life. auto, got 226,xxx on the clock, still runs strong. main focus on it is to make it a clean street car, so have the grand or so of car care products. work at autobarn so get staff discount
. so far mods have been: lowered on ultras with monroe shocks (fronts standard for now, waiting on springs to be delivered.), full sound system, LED conversion inside.
Future mods: got an LSD in the garage waiting till i have a chance to fit that up, Tickford side and rear skirts and typhoon front, re-spray, zorst system, repaint and retrim interior, head work, bit of a bottom end rebuild and hopefully turbo somewhere down the track, was considering doing a manual conversion as the auto feels old and slugish, but the auto will take the boost better than the manual so might do something with the ZF 6sp
next update hopefully during the week. will be installing amp and sub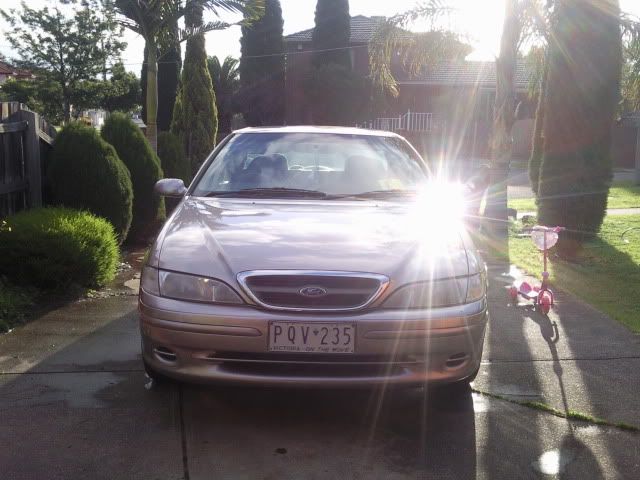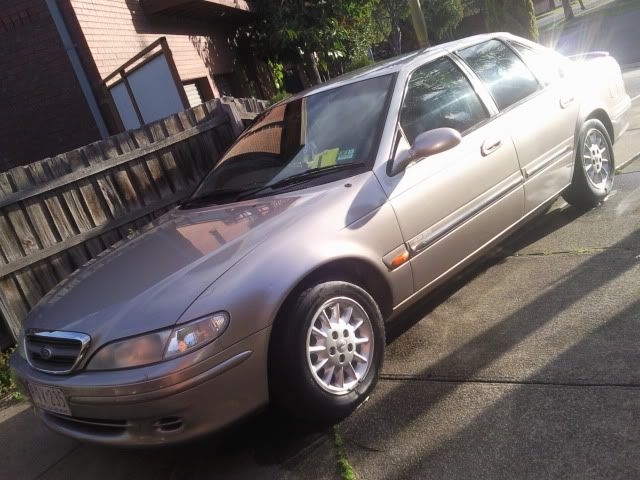 will have a few more pics during the week.