Thought I may as well put up a thread here to show off my pride and joy.
2005 BF XR8. 6spd semi auto, picked her up late 2008 for $19,500.
Here are some photos of her first coming home: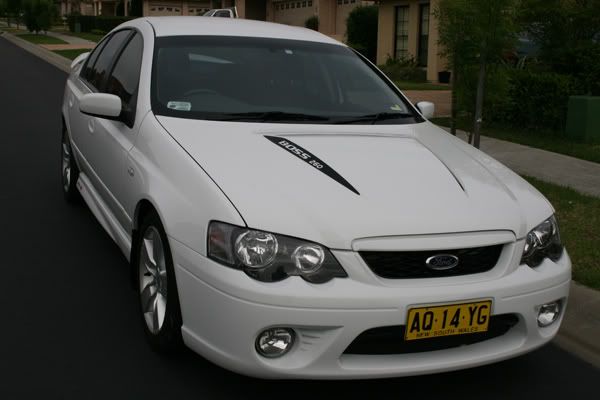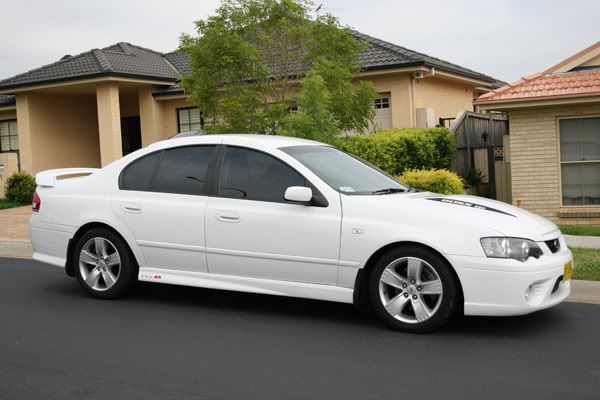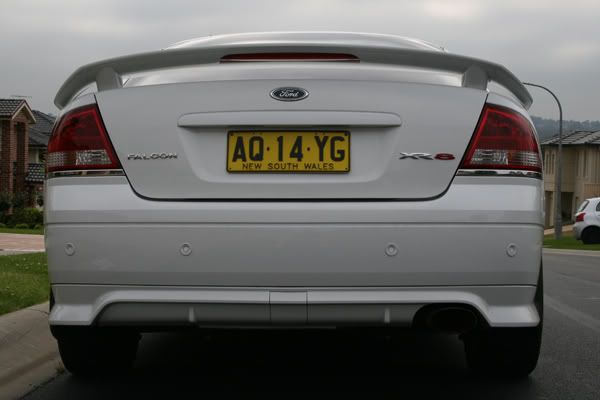 Now as it stands: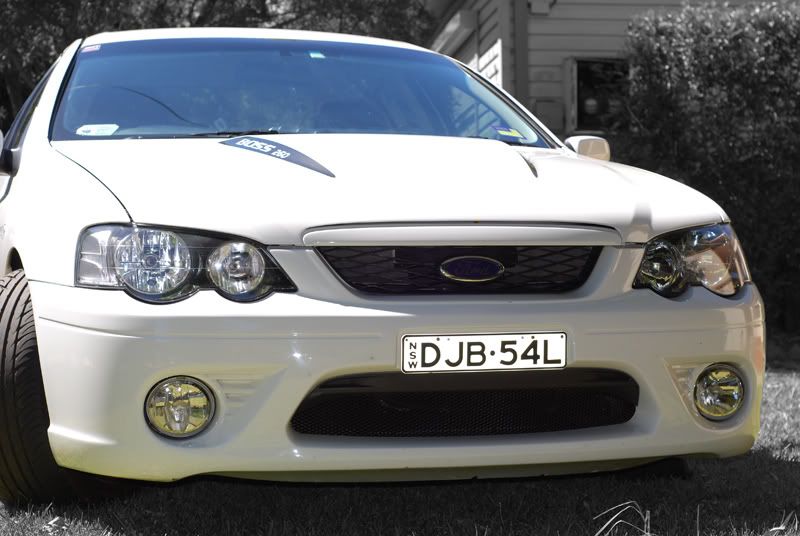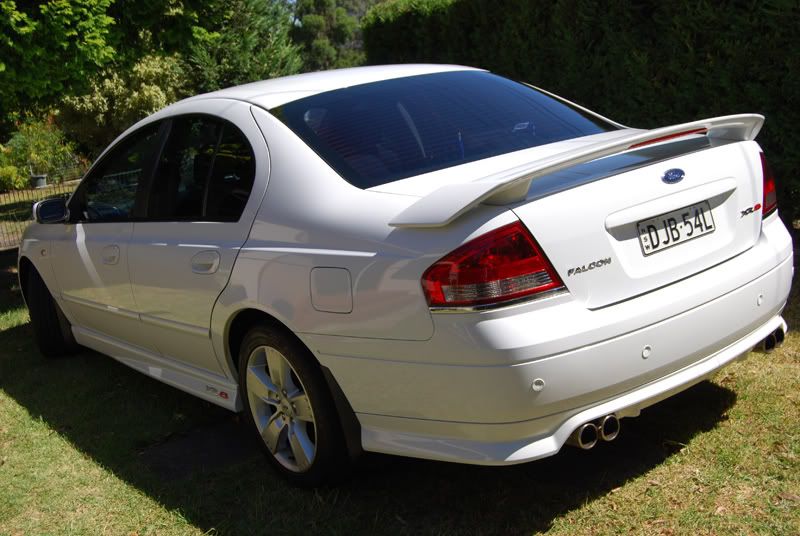 Gauges off: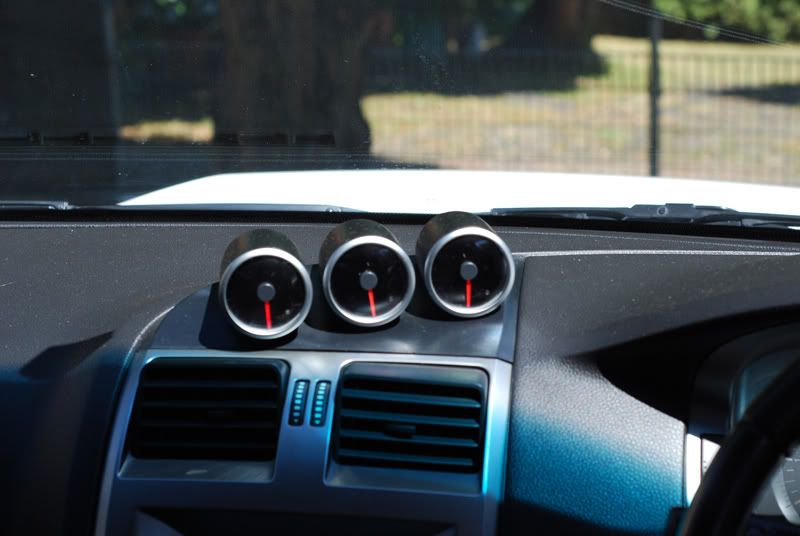 Gauges on: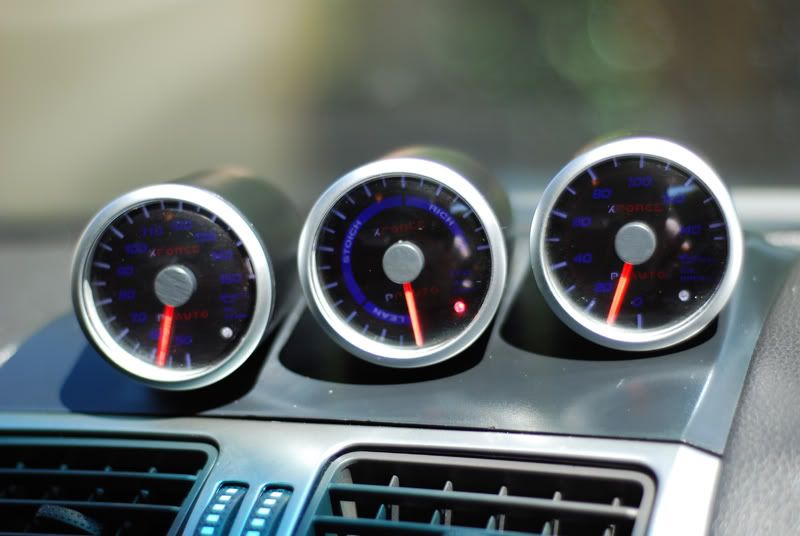 Scuff plates: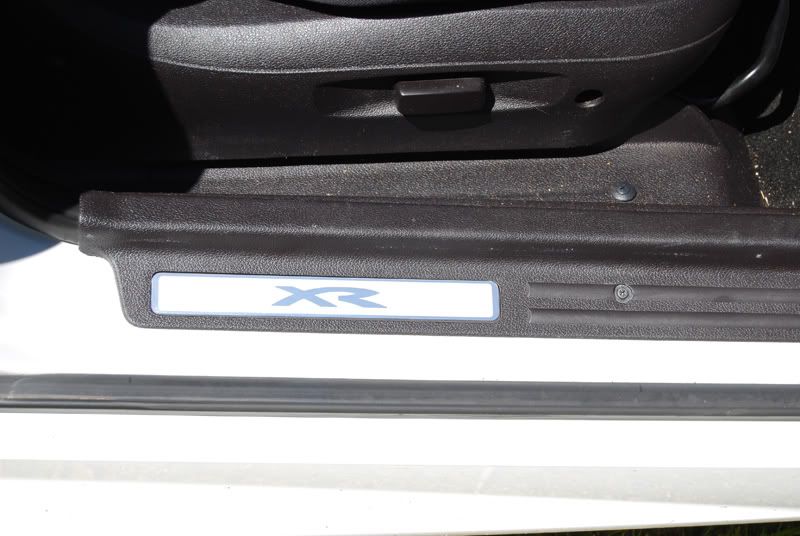 boss powah!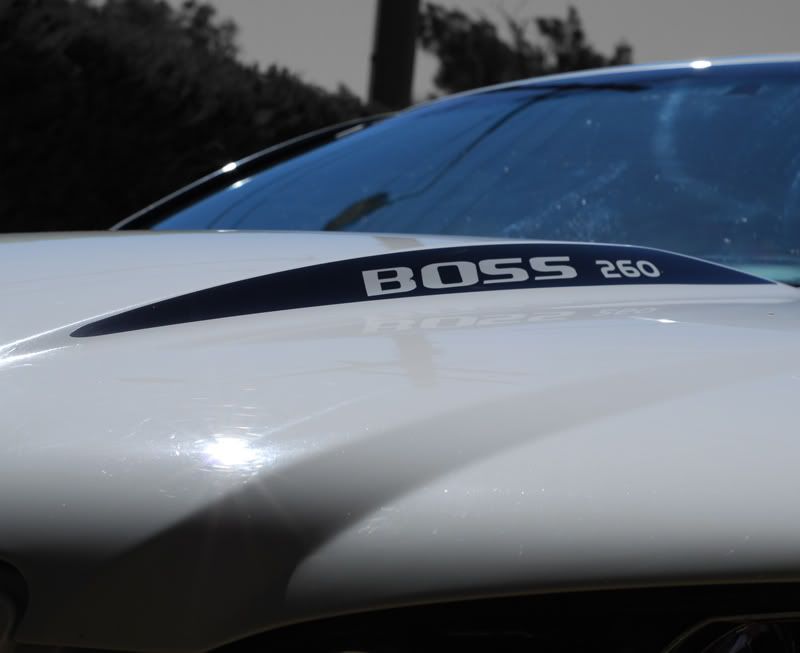 Mods done are:
Go:
X-Force headers, hi flow cats, X-Force twin 2.5" catbacks ending in quad rears (looks tops) BPR airbox, Custom BTA tune (making 245rwkw)
Stop:
DBA slotted front rotors and Ferodo pads
Show:
Tripod gauge on the dash (from left to right: Engine oil temp, AFR, Engine oil pressure) XR scuff plates in front doors
Plans:
19" Dark Agent Rims, lower suspension (after i knock out a section of the driveway as she already catches on it), dark window tint.
So that's what's been keeping me happy for a while
_________________
So much RAM the motherboard twisted off the POST.

I lost 3 cylinders... but gained a turbo...
Proud owner of an '07 XR5Turbo