Just bought a new car.... probably paid to much ($900) as it's not the Ghia it says it is in the ebay add.
(it is complete, full of fairmont ghia bits and pieces and has a full and working Gas system....
Basically there was some rust inside the drivers door of the other EL I have.. but when I checked, it's much worse than I thought at first.. (its structual.) was hidden under paint and stuff.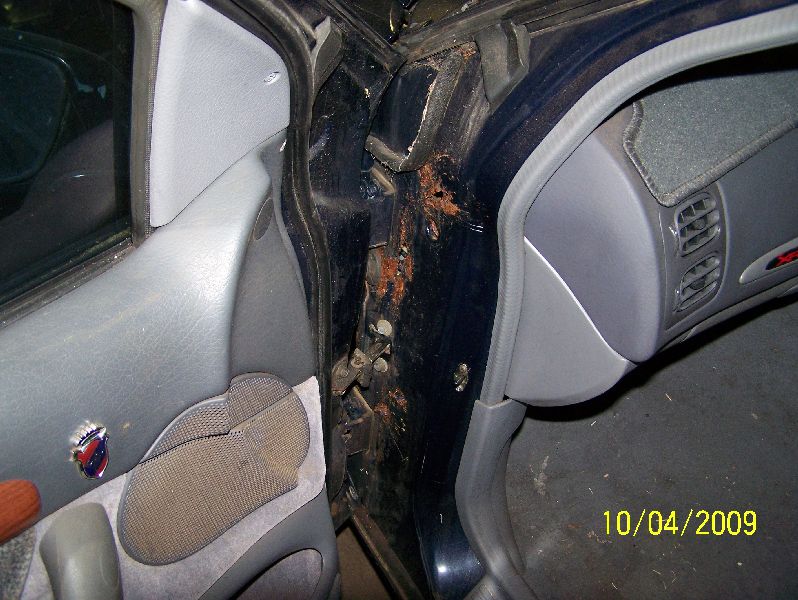 So I went and got another one...
It's a light blue 97 EL with all the Ghia mod cons inside.. it was once turbo'd and has what seems to be a rather lumpy cammed engine with a full gas setup... nice extractors and high flow cat and 2.5 inch exhaust that looks as new. Someone has gone a heap of working making everything inside black and most of that looks pretty good. (like the dash) Has a polished rocker cover also and fairmont rims (think they are anyway) and is lowered....
Some photos.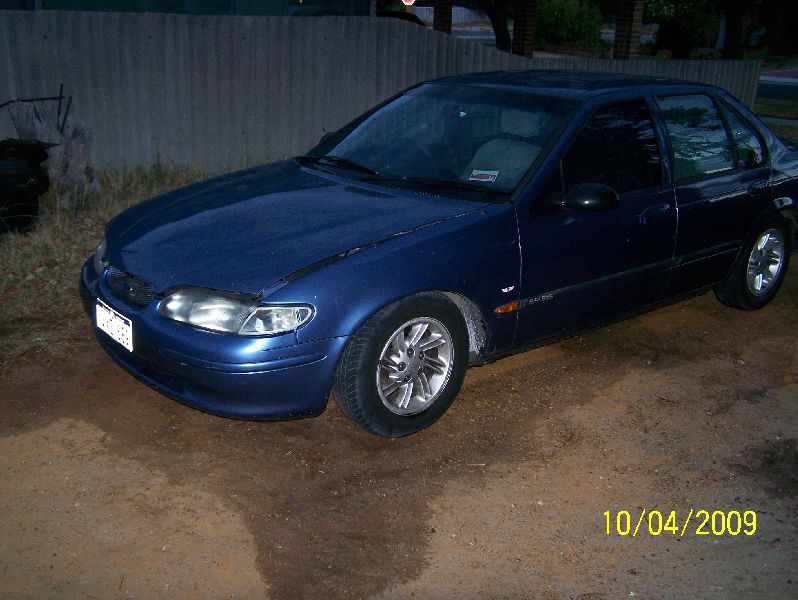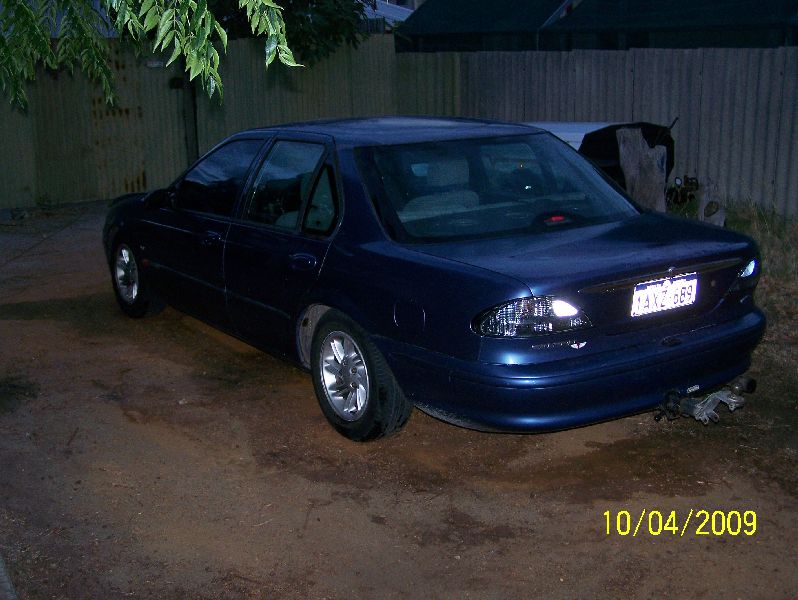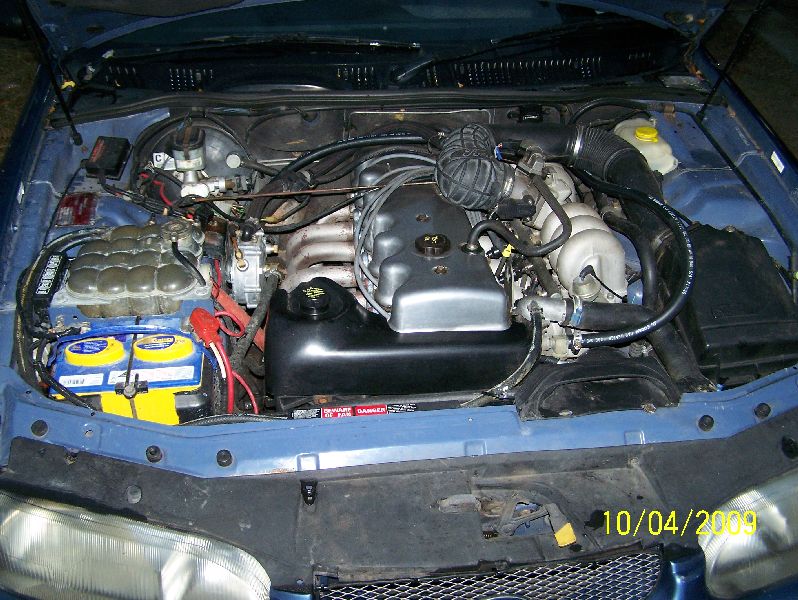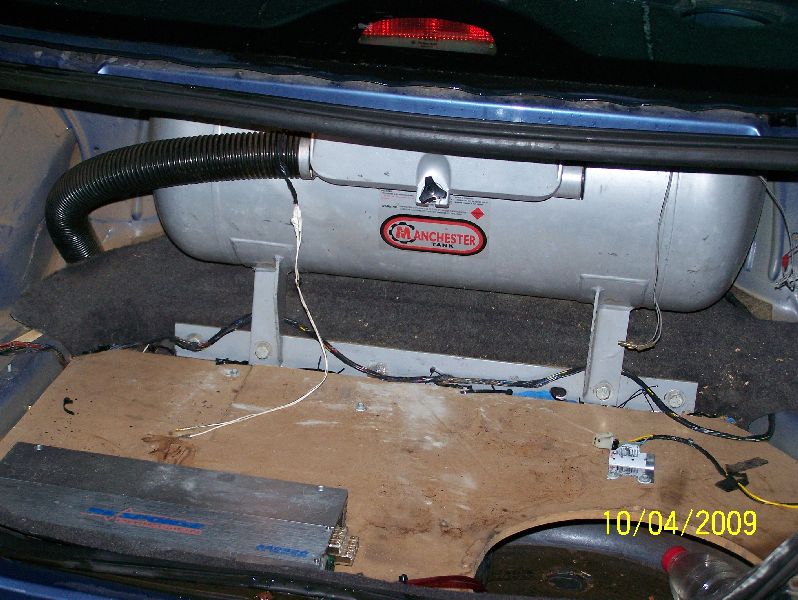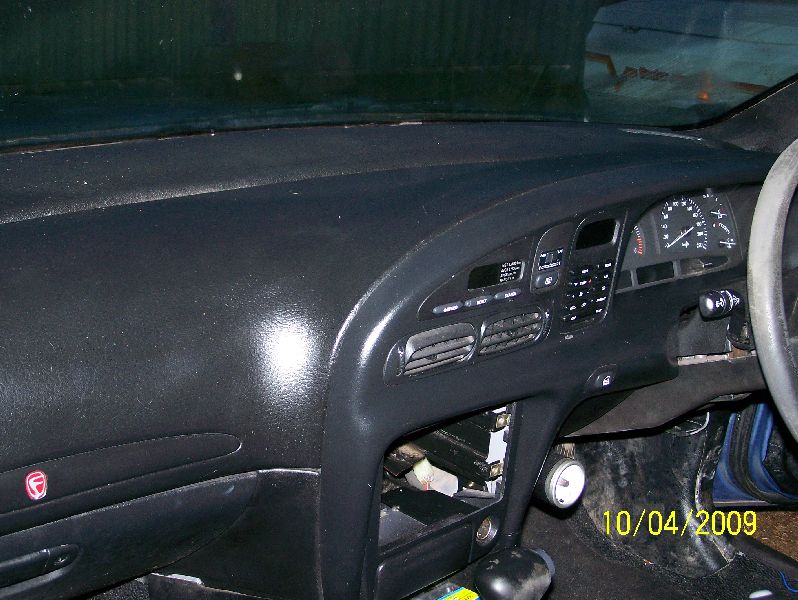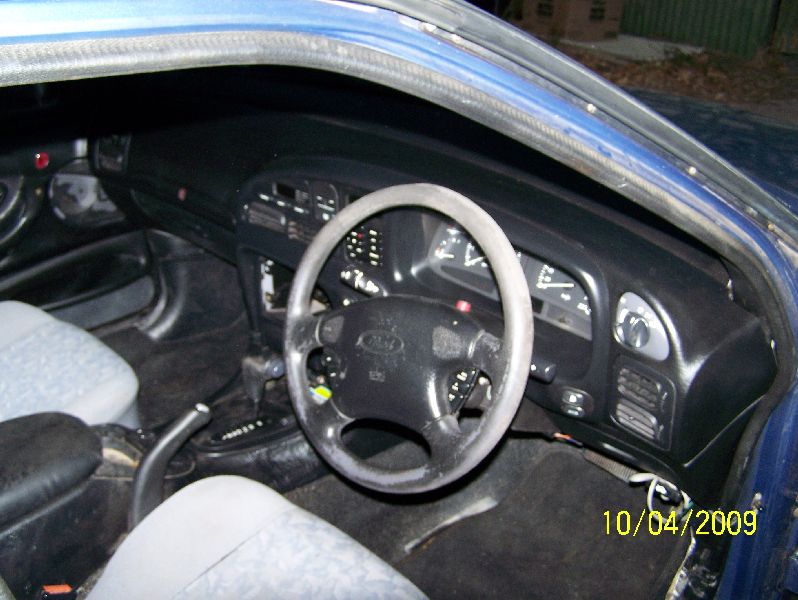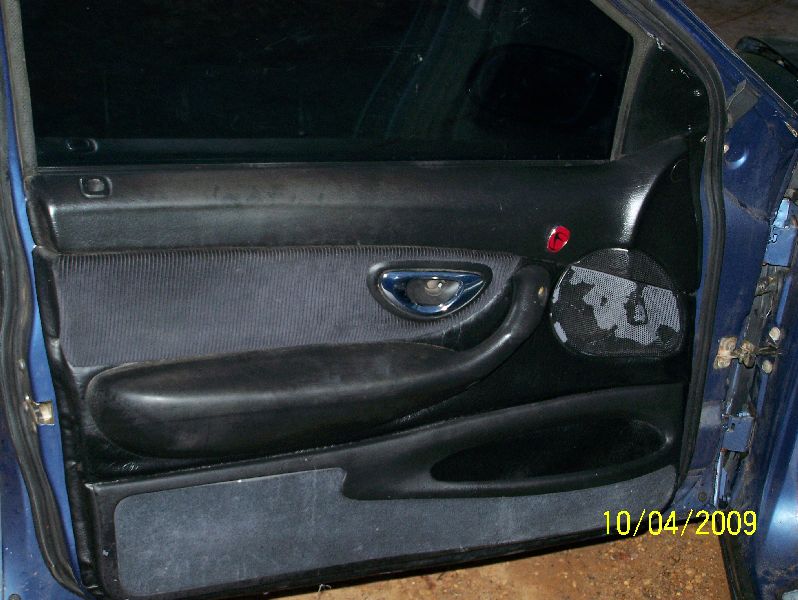 Love the black dash.. the black suede roof lining and the black carpet.. will go nicely with the black AU seats I just bolted into the other EL.... but I prefer my door trims and stuff.. so will sell these ones cheap I think.. (just fairmont jobs I think)
It also has stuff like Ghia boot spear and stuff as well. has loads of grunt too I must say.. engine has lumpy idle on gas or petrol.
basically I might just bolt the supercharger and associated bits straight into this car without doing the engine transplant.. if it had a turbo before, it's possible that it has been built for it. since their was a box of lifters in the back.. and no lifter noise from the engine, I'm guessing they were changed too. I'll probably sell the altizza lights as the original ones are on the back seat.