Yep just as long as its manifold pressure...
Ok so i bought this new oil drain pipe from ford today and fitted it up this arvo cost me $140 :O
Old hose was melting from the heat of manifold
Started pulling turbo off to pull old drain hose off and inspect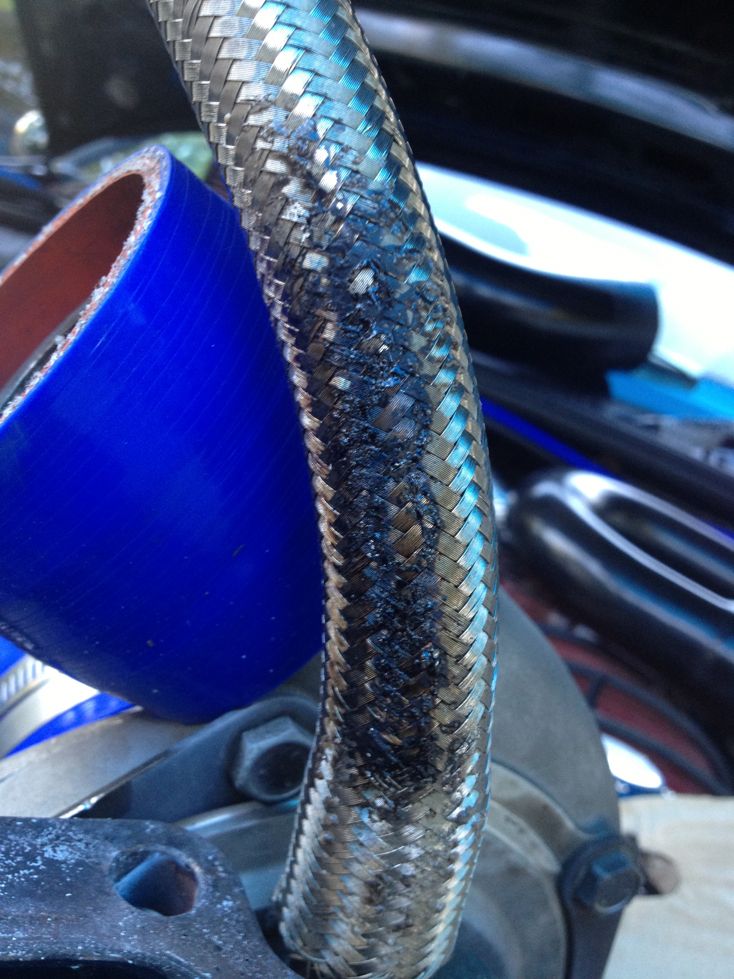 Looking fairly OEM
put it all back together and i used the burnt part of the hose thinking it would still be ok but when i started the car up it started seeping through the lower braided section so im going to pull it back off tomorrow and cut a new peice of hose from my left overs. I utilised the old drain pipe on the bottom of the ford pipe and trimmed the braided hose down to length and it fits up to the sump so well! Pretty happy with it. And theres way more air gap between manifold and drain pipe now.