Ok so there is a bit of work still to go on the car....
Last Friday we took the car to Chequred Tuning and saw Trent and Cat, awesome people to deal with and great looking shop !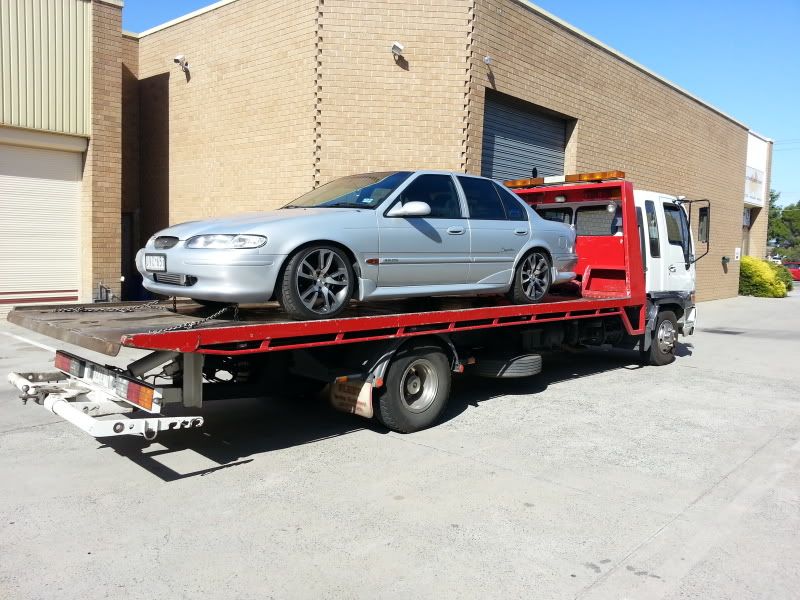 We left the car with them for the day and Trent played around with the base idle and running of the car. Seemed all good until we got a call that something wasn't right and it wasn't making boost
Went back to the shop and had a chat and it was one of a few things, wastegate, turbo, vac leak or exhaust. As it takes about 50 mins to get to the shop we didn't want to take it home. Trent was absolutely fantastic in his work and he was a huge help in all the issues. He even diagnosed the issues with the car. On Friday night he sent me a txt with what was causing the issue... The intercooler had a 10psi leak across it and that's why boost was not happening.
This was tested out with a small intercooler he had at the shop...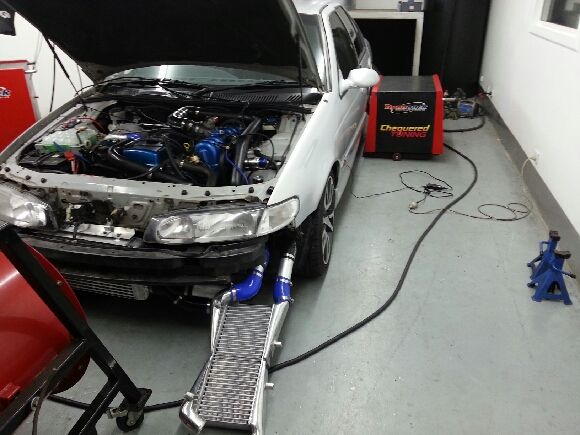 So we went back on Saturday to discuss things further, understandably he didn't have anymore time to work on the car nor a spare cooler to install.
Luckily with all the base idle done the car could now be driven home. Drives really well despite the boost issue