Got the brakes sorted. Had a lot of issues with the braided hoses leaking, wrong length, wrong fittings, etc.
But finally got them all sorted and got the front brakes finished, well, all the brakes finished. Now hopefully she might stop decent.
DBA slotted rotors, EBC green stuff pads and braided hoses.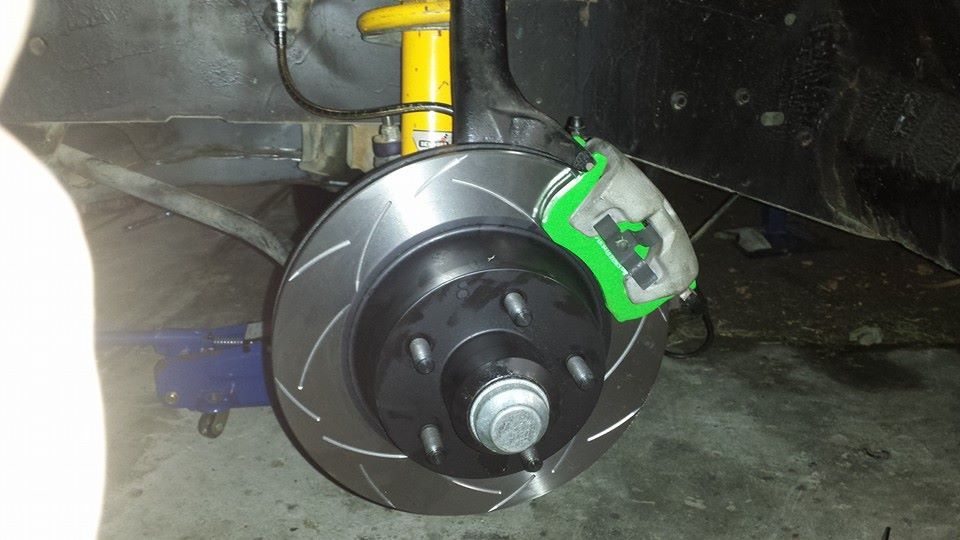 Now I can focus on plumbing up the fuel system
_________________
Daily driver: AU2. 5 speed. 19" FG luxos. Full exhaust. Lowered. AU3 XR leather interior, converted to full power windows. 3.45 LSD. IN THE FUTURE: Tickford 6
Weekend driver: EA SVO AU motor. Built BTR. TCE 2800 stall. T76 turbo. Locked diff. On E85. approx 320rwkw. 11.5 @121mph