Hi everyone, this is the EF Ghia I've decided to build. I have had this build on another forum for awhile now, however as a reader of Fordmods I thought I had better contribute. I would also like to highlight the quality of products that Jeff at Snort performance produces, I love em and the advice.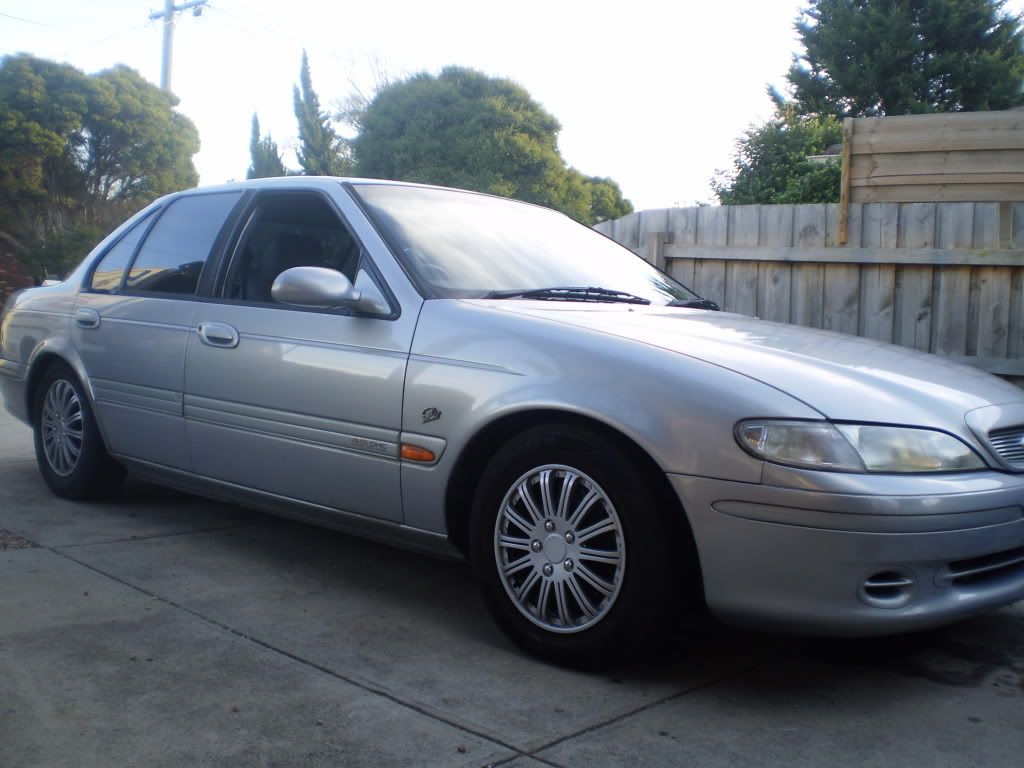 I picked the car up earlier this year for a good price and after building a white EF 7 years ago I have always wanted a silver EF Ghia, so I am very happy with this one. It was completely standard when I got it, standard leather interior, premium sound system and tickford running gear. I lowered it with King Superlows and fitted pacemakers and Redback 2.5" catback exhaust. Then the wife wanted it to go harder so................
Snort stage 3 kit was ordered and fitted
Yes this is my wifes daily driver, I drive a crewman and Van.
Along with the Snort kit I will be running the Iceman 1200 plenum, 650cc siemens injectors, Bosch 044 fuel pump with surge tank and low pressure intank, 3" exhaust, 1673 Wade cam 114 sep. Heavy Duty Trans and Haltech Management. I have set the car up with a J3 which made 254.1 rwkw at 11psi and drives great.
I am really hoping to keep this car as a bit of a sleeper.
Intercooler Mounting
Nice and HIDDEN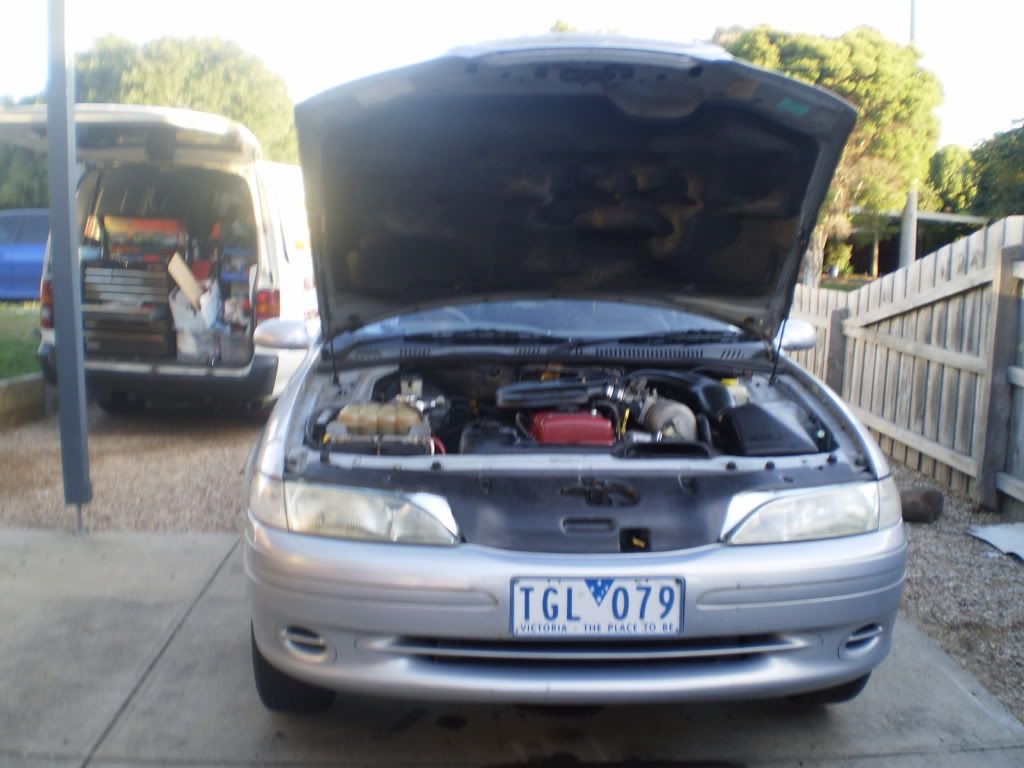 Ok well I drove to Coburg to meet Geoff from Snort Performance, yes thats right he drove from Albury to Coburg to deliver my Turbo kit to me in person, what a legend. We pulled into his motel carpark at about 6:30pm it was very dark, we hopped out of the car and wife turns to me and says "Geez babe you take me to some lovely spots.............." Anyway we go to Geoffs room he opens the door and says hey you wanna see the gear ! s**t yeah
Thanks for a good night mate it was an absolute laugh I'm still thinking about the turbo vitara and the Aborigines ! Anyway I've attached some photo's of the gear I got, this stuff is absolutely awesome the finished product is 2nd to none(in my opinion). You guys have to see inside the merge collector its a work of art
S10 steam pipe yeah baby I love it and the Iceman 1200 plenum is sexy as hell, I'll get photo's of the collector during the week. No kidding photos don't do it justice and check out Geoffs new style Turbo Heat Shield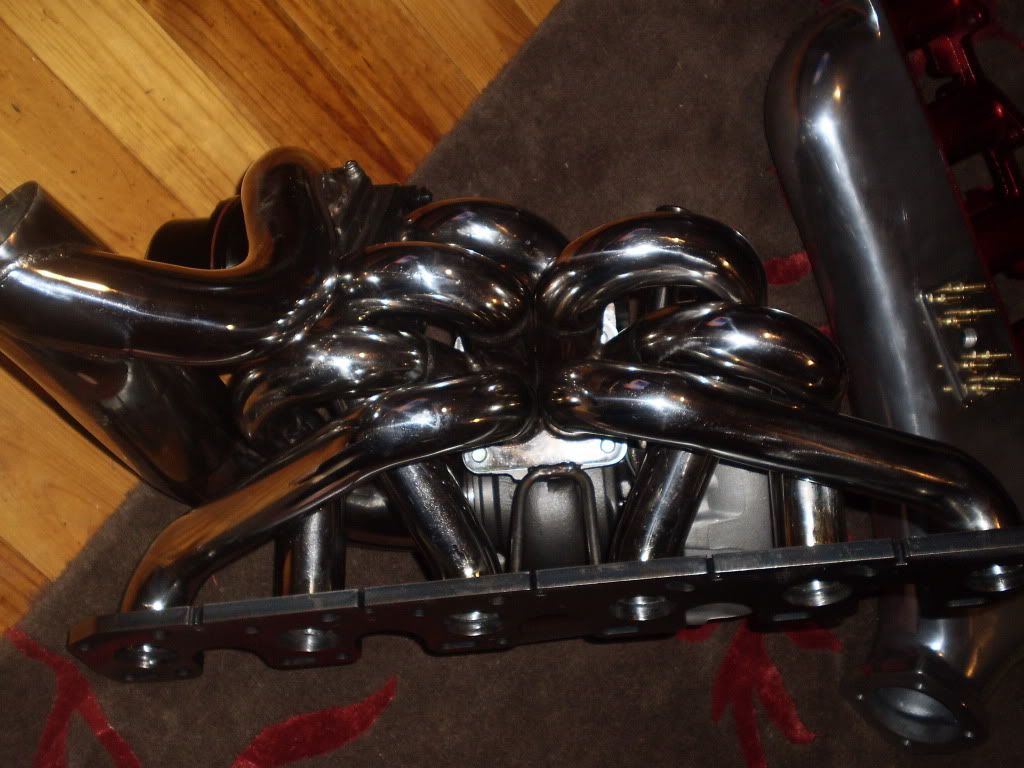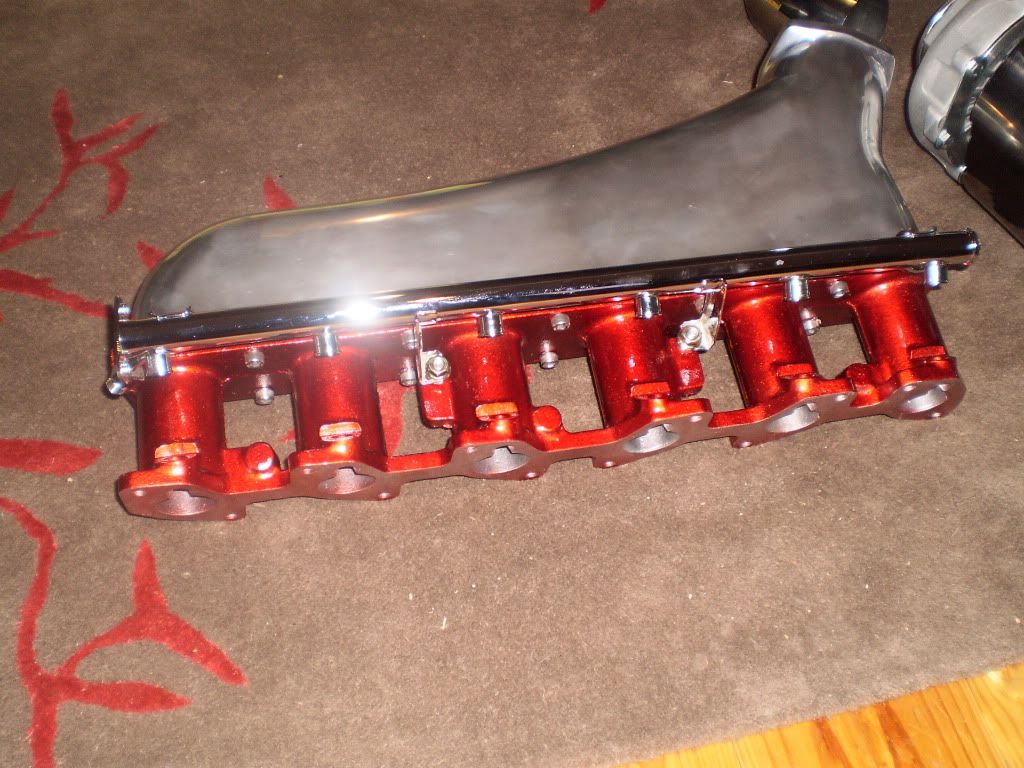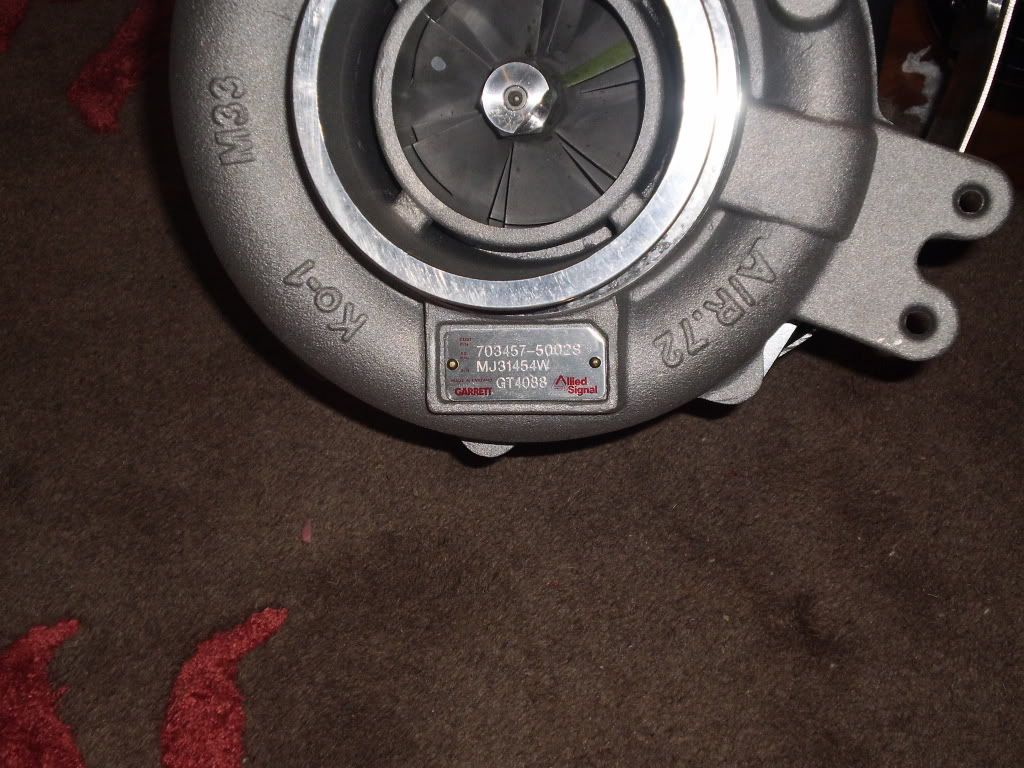 Geoff's New Custom Turbo Heatshield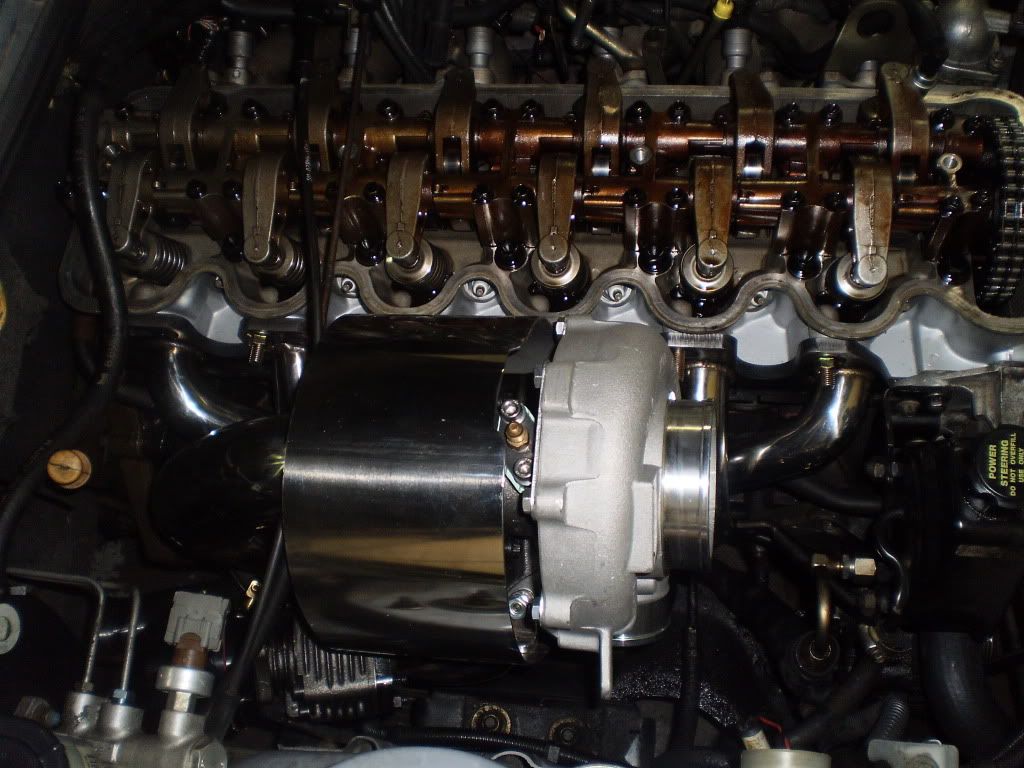 Fitted up the exhaust as well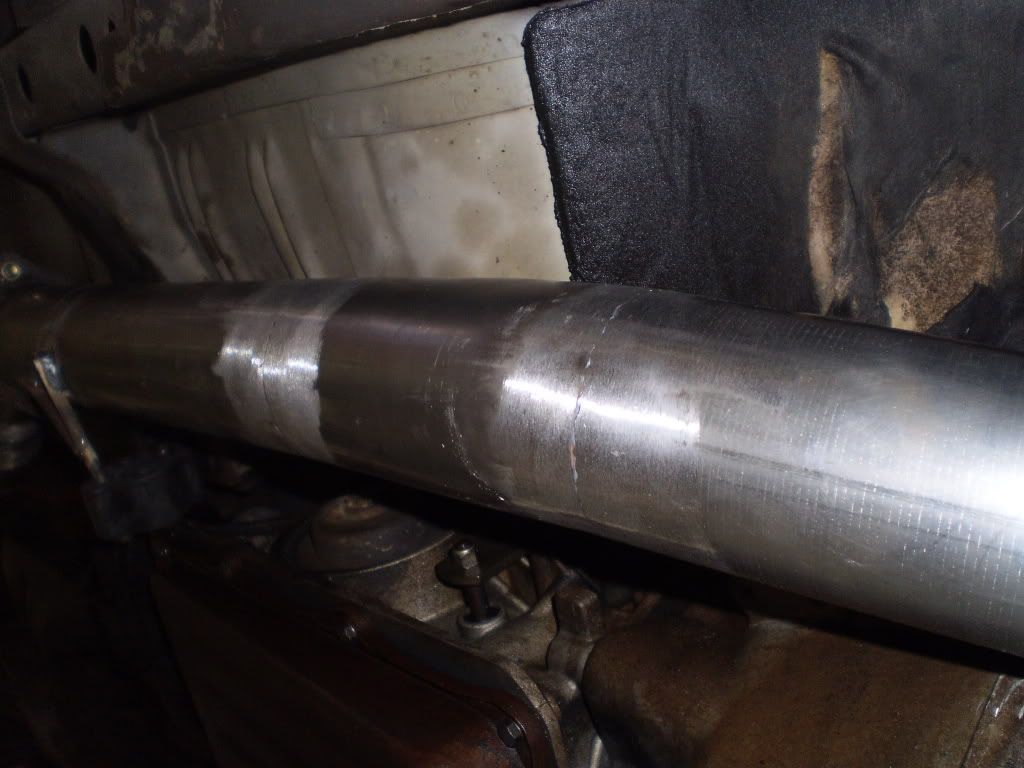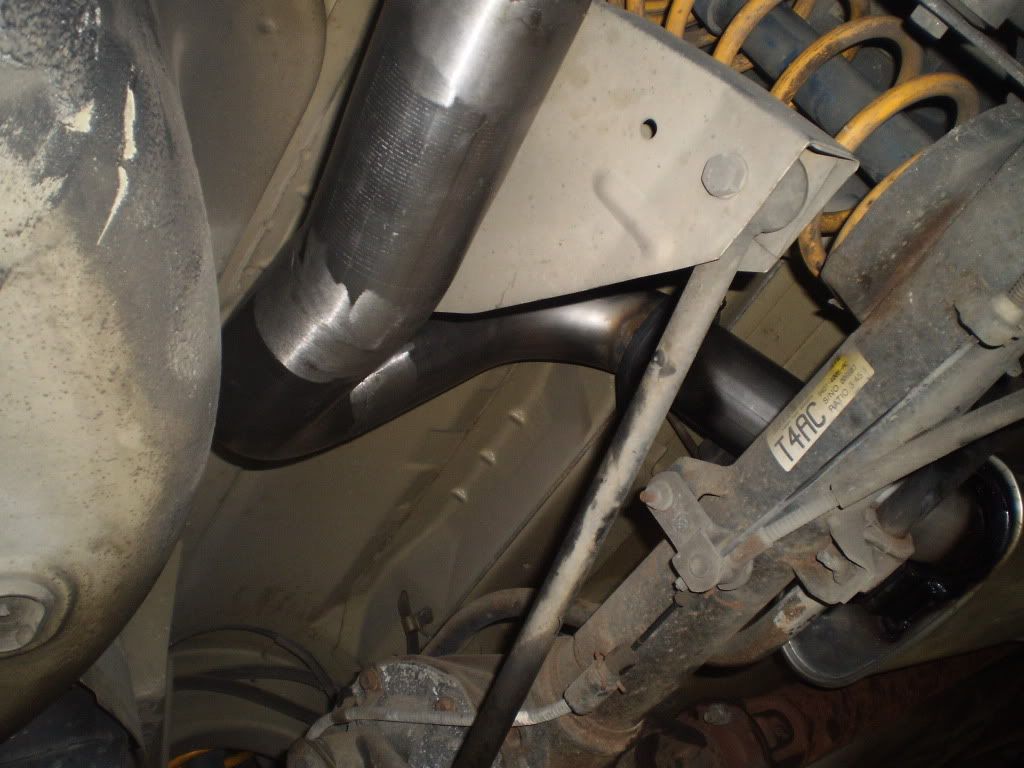 Sleeper style BA exhaust tip
Getting there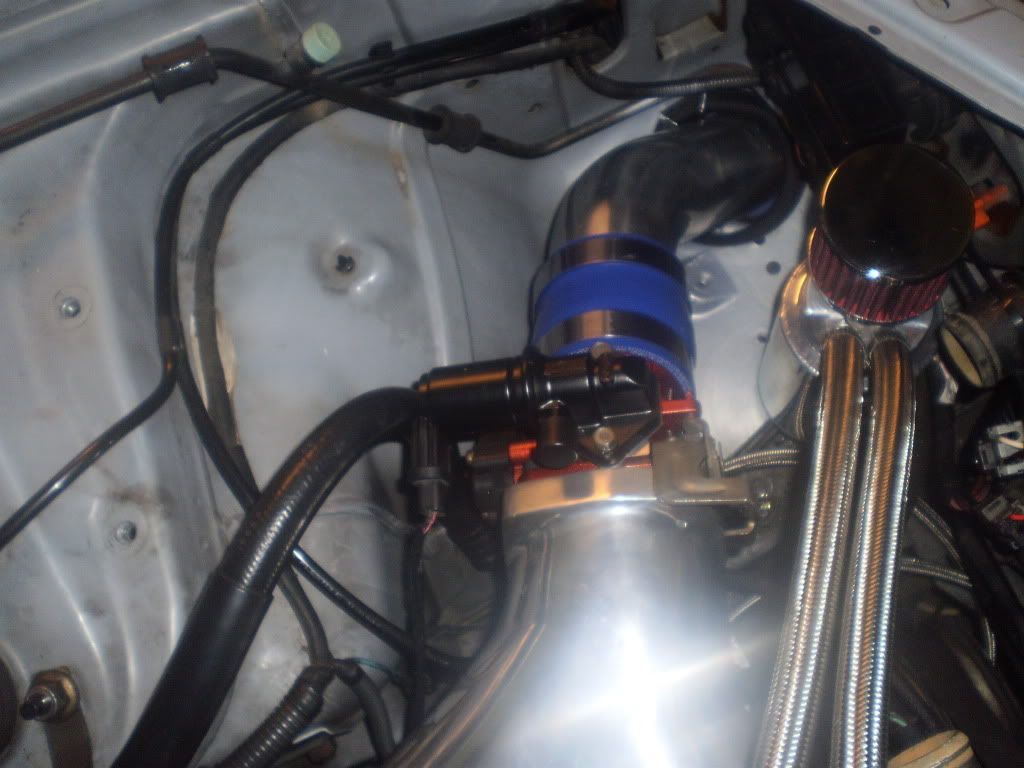 Fitted return line, surge tank, battery in boot and so on…… turned the key and she's alive
holy crap have some fuel mmm 044 pump 650cc injectors and no tune really burns your eyes
Surge Tank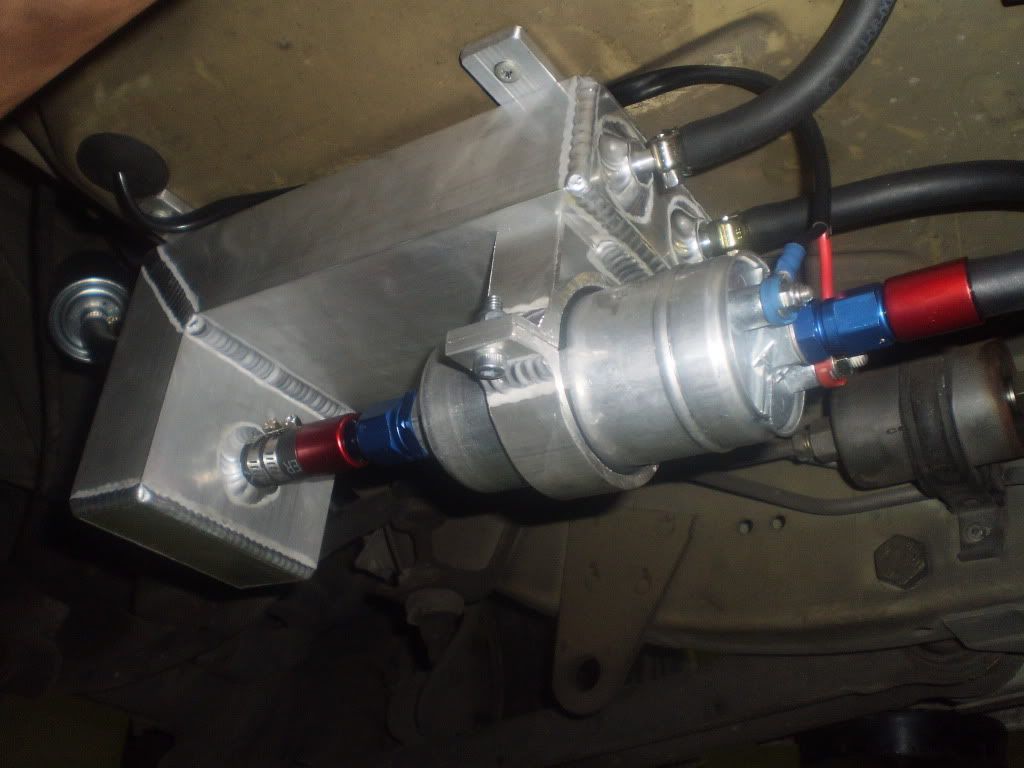 Engine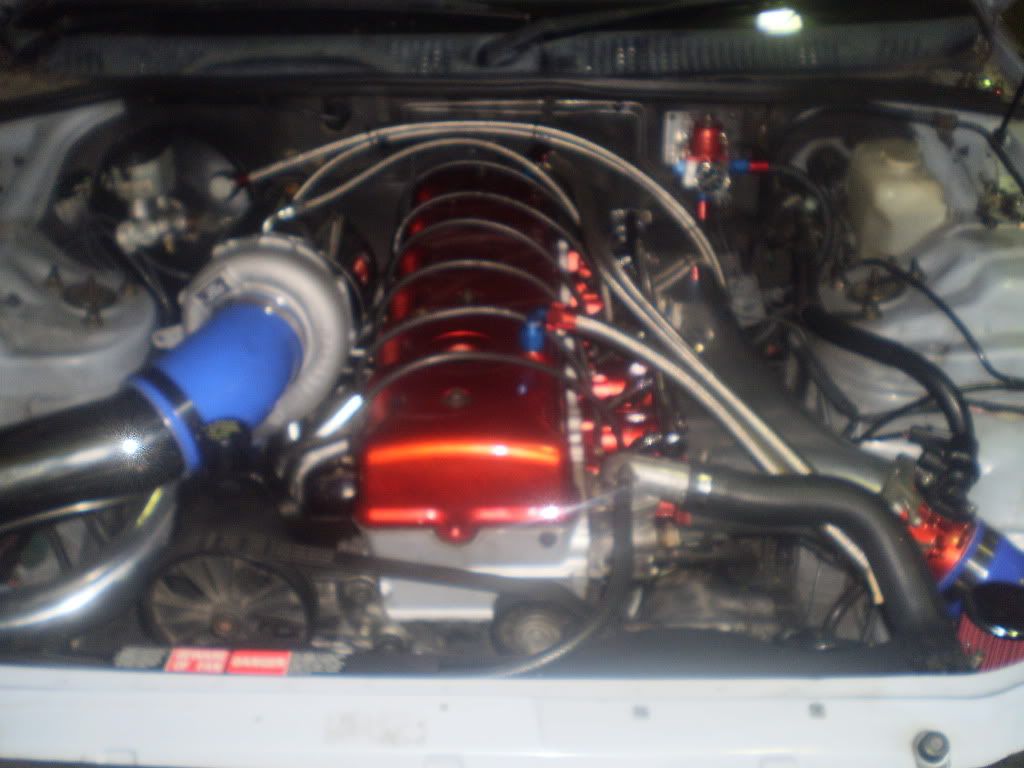 My brothers mechanic that works for him stayed back to do oil return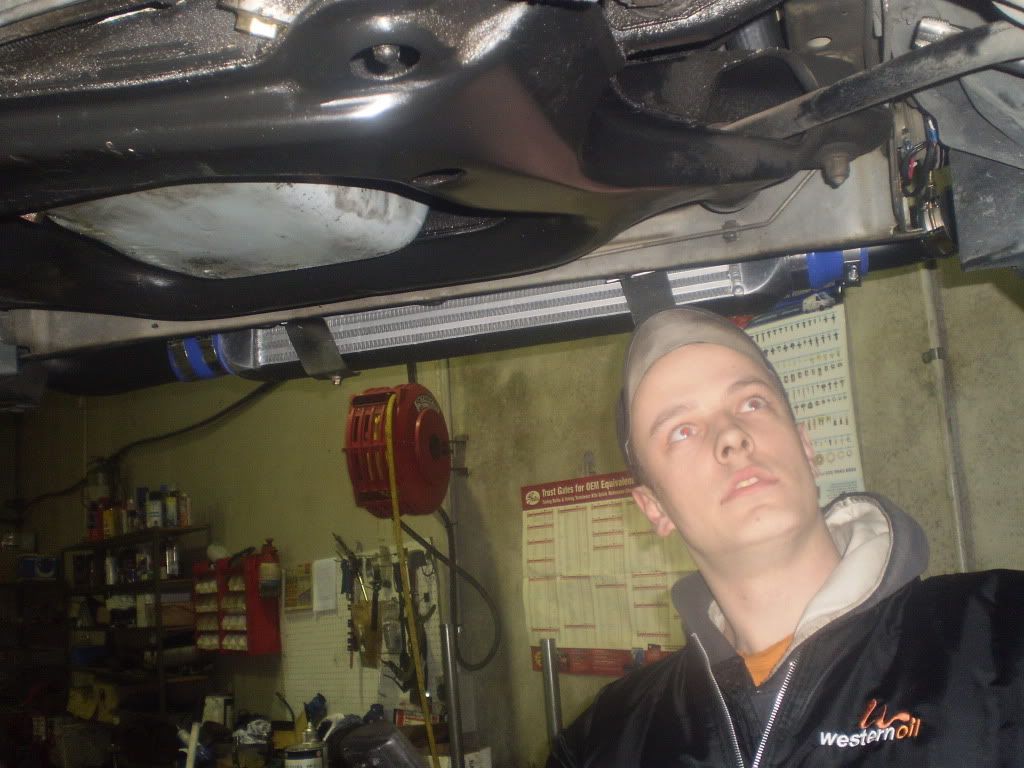 I've got custom cables and brackets so that the cruise still works, all dyno tuning has been done by Casey Automotive in Cranbourne and the mechanical work by myself as that is my trade. If you need any more pics or have any questions let me know and I'll post it up. I've got more pics I'll post up soon.
Oh yeah forgot to say I picked up some speedy cobalts in 17" hopefully the car still looks sleeper
Well time for Haltech booked in Monday at Casey Automotive Cranbourne for retune with sprint 500 can't wait hopefully see 300 rwkw pretty easy, then it's rebuilt bottom end and other stuff and aim for the mid 400 rwkw fun zone