Well, This morning the AU got towed to the auto electricians (didnt want that to happen as it cost precious money that doesnt exist) and to top it off the sparky wont be able to get to it until thursday at the earliest so all work planned for the EF is postponed until the AU is back in our hands
So thank god i didnt put my name down for this years AFD otherwise Monti would make a bad example of the EF Wagon with the amount of unfinished stuff i still have to finish off.
Apart from that, im considering getting the top half of an EF or EL XR (want opinions on which one) and the bottom half from a EF/L fairmont/fairlane/ltd and mould the two together. Should look good and then i can work out the cornering lamps scenario, might just even use them and wire them up as fog lamps and forget doing more complex wiring just for two cornering lamps.
Apart from that, the weathers nice and gloomy here on the Central Coast with a current ambient temperature of 17.9 and the want to get out of this hell hole they call school and try to get the AU working myself so that i can finish off all jobs needed to be completed in the EF
By the way, if someone can use this picture of the front of the wagon and photoshop it to have an EL XR Top half and an EF Fairmont/Fairlane/LTD bottom, that would be excellent as i dont really like using photoshop or anything like that.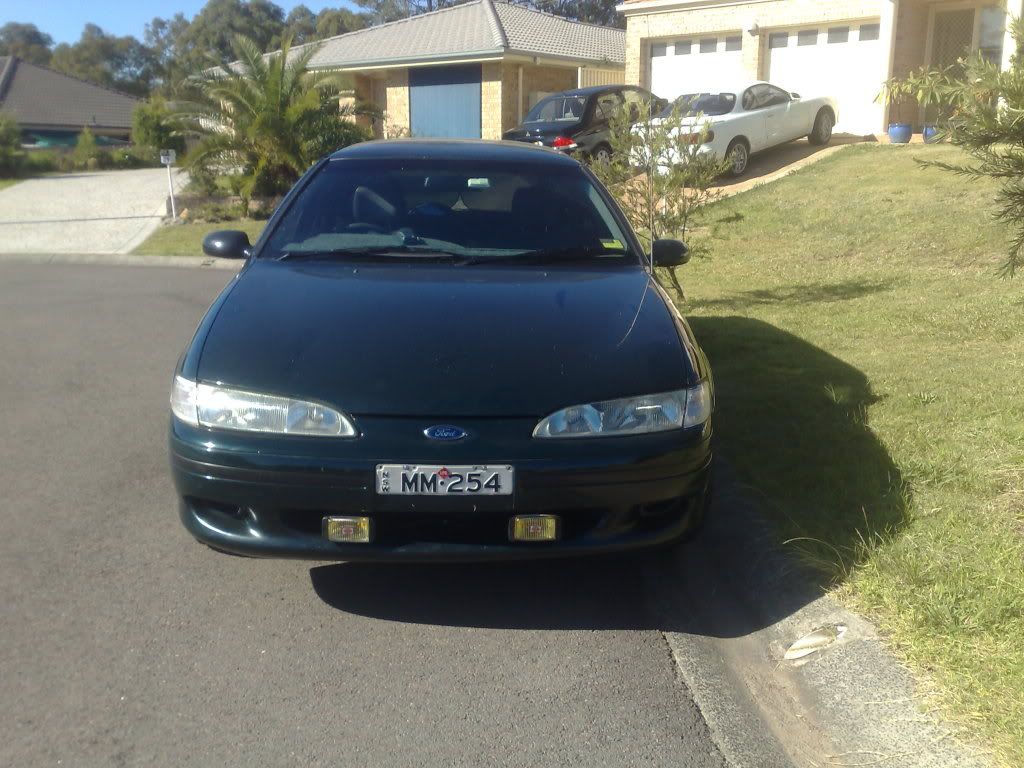 That is all for now........
_________________
BANNED USER