Hay Guys/Girls This is my 1998 EL Gli (XR Faker) with a lil bit of a stroy to it. Was owned by my dad since new and had passed it onto me at the age of 14 (Almost 15) It was Bog stock except he changed the exhaust on it to a lukey cat back and Slotted Rotors, It was AUTO and was driven at night as for night shift and it slept under cover during the day (hence why the paint is still good) It was ALWAYS a reliable car and never broke down once! But then... It was handed down to me... DEN DEN DEN DENNNNN!!! After i got it, it droped a big end, Which left it off the road, out of action and dusty as for just over 6 months. This was when i decided to go manual and that lead me to where i am now... worse than before it started! The amount of times this has been on tow trucks is absolutely gay! My car has been spotted more times on a tilt tray than on the road. It hasnt been seen on a cruise for over a year now.
EL XR Front end
Converted To a Rebuilt T5 Box
3.45:1 LSD
Pacemaker Extractors, Hi-Flo Cat, 2 ½" Straight Thru Exhaust
Full engine rebuild
Rims........ Changes every month hahaha
Lovell's Super Lows All Round With KYB Shortened Shocks
Slotted Rotors
Red Dash With Red Lights In Dash. XR cluster. RED and BLACK theme cranking now
EF Tinted Tail Lights
Clear Indicators or tinted indicators, depends on my mood lol
Colour Coded Body Moulds
K&N Air Filter
XR CAI
Debadged
+ More Little Bits Here And There
This pic was from its first cruise in jan for perthfalcons, last day it was running with the AUTO :'( Was its first cruise and its last.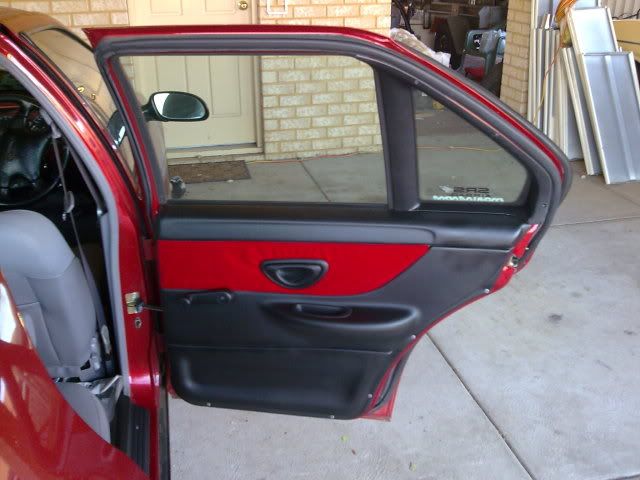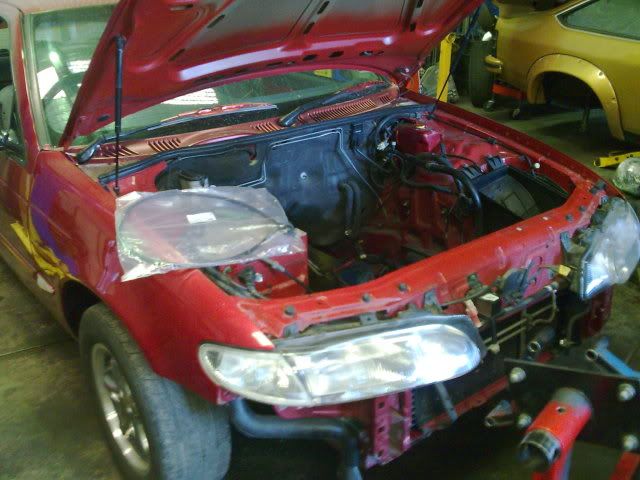 Putting the T-5 manual box in
How you will spot my car on the road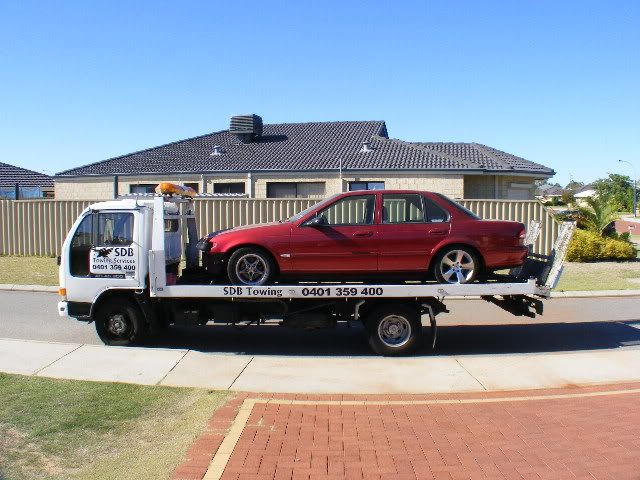 Stock when i got it...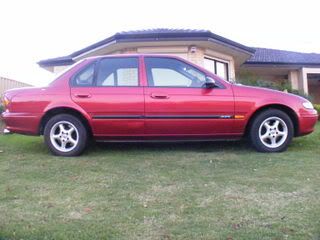 - Shaun
_________________
1998 EL XR6.. 1975 XB Wagon,302,4 Speed Manual.. 2006 BF XR6T