Finally once again worked out photobucket, funny how the older you get the harder simple technology gets...... Or maybe I am turning into Ozzy..
Pic's taken on my phone so not the best quality
As it sits on stocks
Still to do lows ans work out what I want in a tail pipe tip i.e oval or twins, or even chrome 3"
Before Rims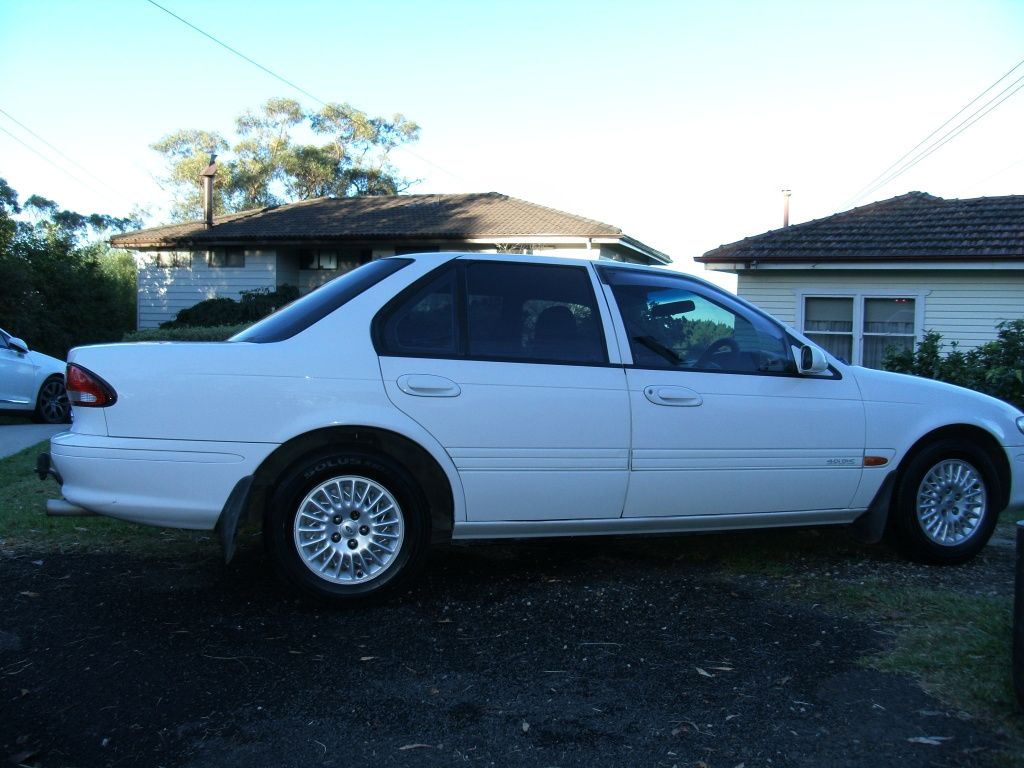 Leather wheel, knob, partially painted bits ( unfinished) and chrome handles.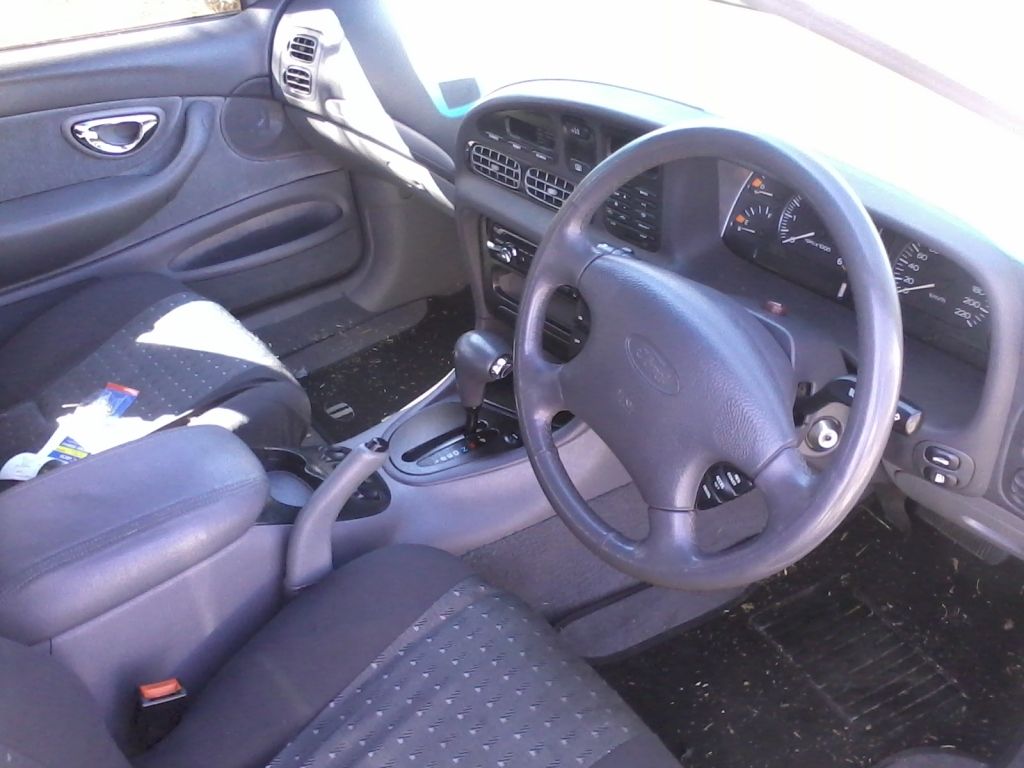 leather brake handle from the same car the knob and wheel come out of to be installed when I do the brakes overhaul. Have a 2 din fascia to go in when I get the cash up for a 7" monitor to run a gps/rear camera and dvd/cd/mp3.
Paint wise inside, all done saturn black with light chrome specks, will be doing the side dash vents and the rear vent on the console. Then I will see if it needs anymore before continueing as I dont want to over do it. Need a decent clear coat though as the one im using is way to thin.
Engine bay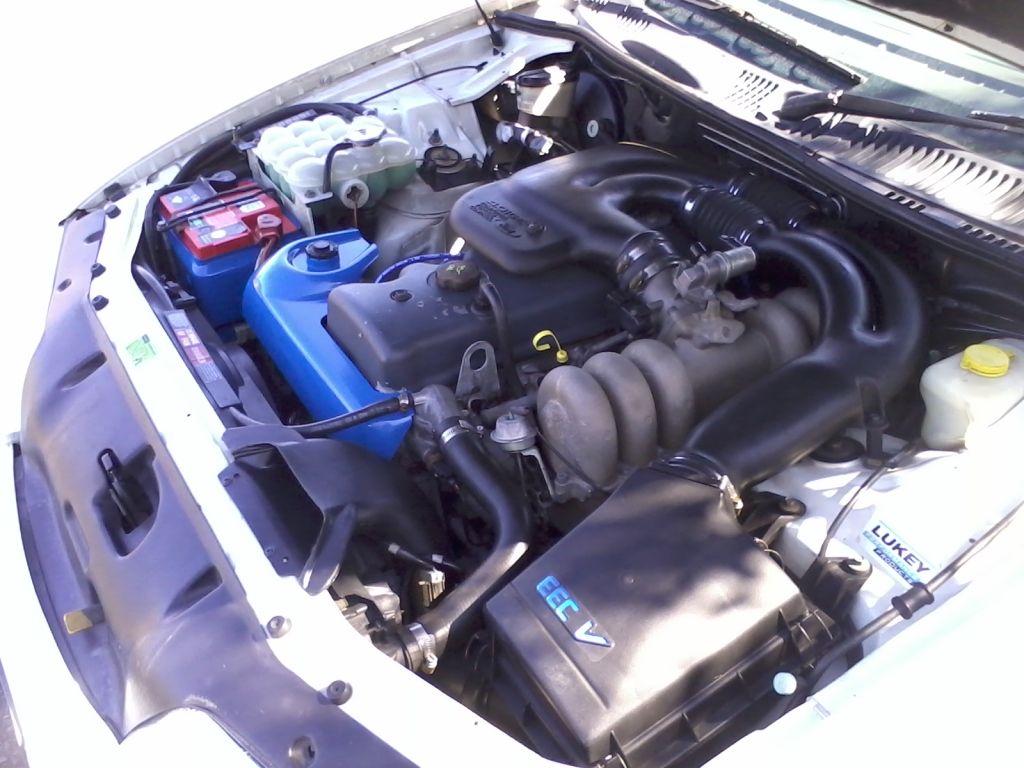 Paint is " ford light blue". Was originally on extractors but burnt off when I read the can wrong. Painted the whole EECV sign, but it dont show too well on the pic's. The Tickford rocker cover will be " Ford dark blue" when the head gets done. Rocker cover gasket leaking like a b**ch, but no point changing when heads getting done soon. Heat shield for the Extractors painted black, but not glossy enough for me and will need further paint so that will come. Looks nice yet descreat I think