Got this 1983 Mq SWB about February this year. Bloke had it listed for a buy it now price of $950, so I got it without looking first. By the look of the photo's on the listing I could have made my money back either way in parts and also seeing it had just had 6 months rego paid onto it. Went down to Camden to collect it from the sellers brother to find he was having a hard time starting it due to flat batteries, so in the commotion of trying to get it started I had a quick look and it seemed better than the pictures he had listed. Well, finally got it started and was told the batteries were just a bit flat seeing it had sat for around 12 months, the brother assured me they were fine and by looking at the volt gauge I could see the charge was ok, so I took his word for it.
Drove it out the gates to find it had a bit of a wander in the steering, so I pulled over at the closest servo and pumped up the tyres to the correct psi, still there but got better.
Got it home ( an hours drive away) and turned her off. Went to turn her back on and no go, so I chucked the batteries on the charger overnight and kept my fingers crossed. Next day still dead batteries, meaning unfortunately $400 needed for 2 batteries seeing its 24v. Called the seller and was told it was my bad luck even though the brother had told me they were fine. Took that on the chin.
Then when I was fitting the supplied brand new vinyl flooring I noticed something was odd on the outside, turns out the bloke had listed it with a photo of 4 brand new Wrangler tyres on it yet the ones on it are cheap a** wangli and woosung. I didnt notice as they both have white writing on them and look similar from a glance. Called the seller up and he said that it was old photo's and he never said it had new wrangler tyres in the listing. Contacted ebay to make sure I was right legally and then called the seller back. Told him the photo makes part of the description and demanded a partial refund or 4 new wrangler tyres. We settled on $150 refund, so the car cost me $800.
Since I have owned it I have painted the dash, installed an 8 ball gear knob, done both front wheel bearings, did and oil change, replaced the fuel filter, installed the vinyl flooring, cleaned up some rust, installed a stereo, installed Sony 6x9 4 ways in the rear and Poineer 6" 3 ways in the doors with custom spacers ( due to deep cone depth), installed Gq scuff plates and centre console ( thanks to Matt_Jew) made a storage container for tools on one side and jack on the other, fitted an amp ( not yet hooked up), changed one of the white rims with a black deep dish one, installed some spotties, cleaned up some rust and undercoated her. Ive also started painting the bay, going for gloss black up top with Im thinking chrome down below.
The engines an SD33 ( 3.3L diesel) and she has a 4 speed manual. Its running 31X10.5 r15's all round and looks to have had a lift. Its got relatively new Koni shocks, 7 tonne HD winch, k&n high flow air cleaner, new front pads, almost all rust cut out and rewelded by previous owner, rebuilt injector pump ( $2000 worth with reciept) the rest is stock as a rock.
Plan is after the house move Ill replace the radiator support ( thanks again Matt_Jew), install a redarc 10a charge equalizer for the stereo, replace the tyres, install extractors, replace the exhaust ( thinking 3" with dump pipe), install a snorkel, finish the spray ( going for machinery grey), repaint the rims ( poor job done by previous owner), install a CB, finish off the interior, replace the front seats ( rears going to the tip) and rebuild the steering components ( mainly tie rod ends and drag link). Also need to replace the tail lights.
She has 465,000km on her and still purr's like new so Ill leave the engine as is and maybe freshen a few things up. The wandering steering I think is from the draglink's ball joints, so that will need to be done very shortly. Apart from that she is a pleasure to drive and once the woes are ironed out she will be hitting the bush were its suppose to be.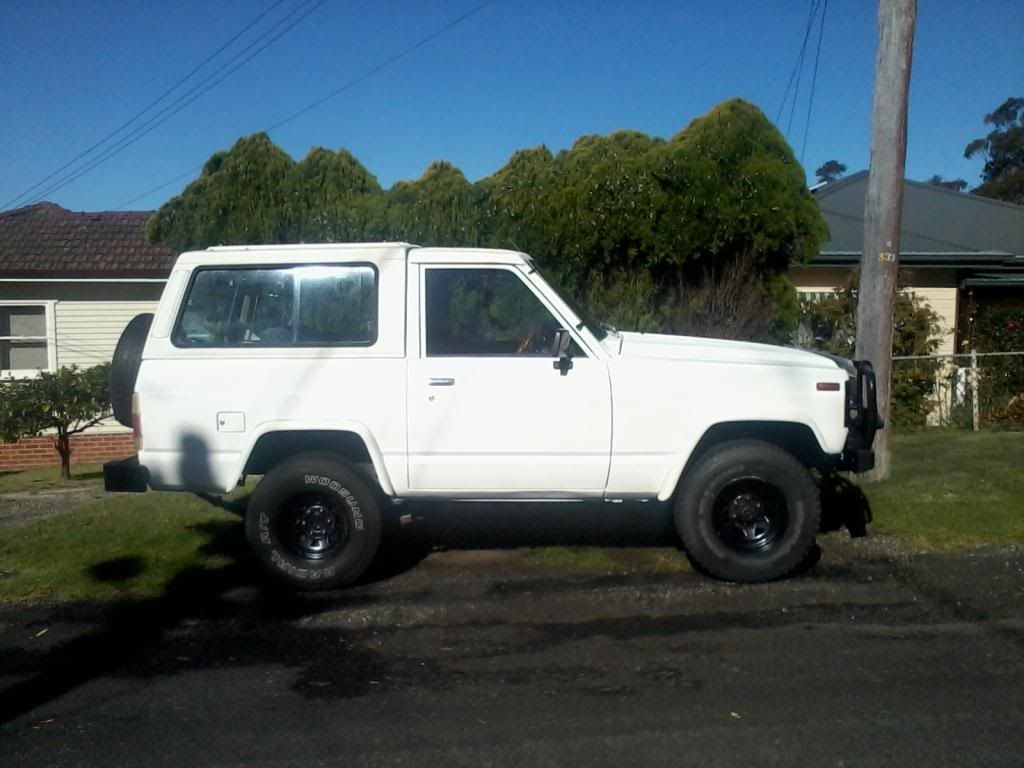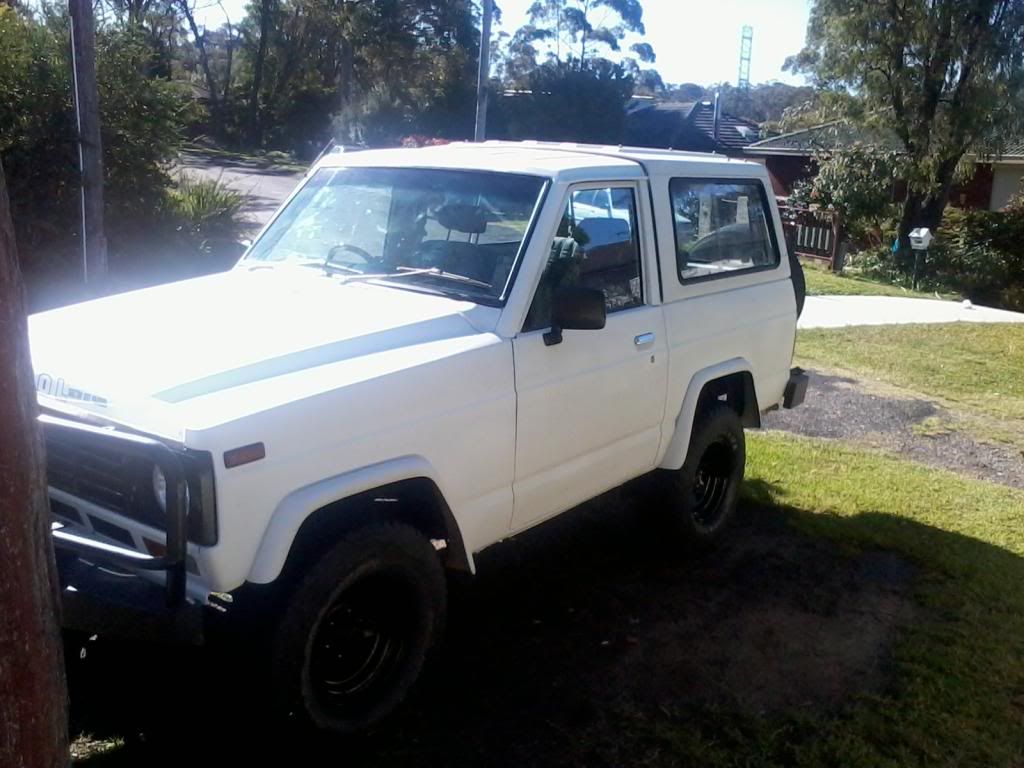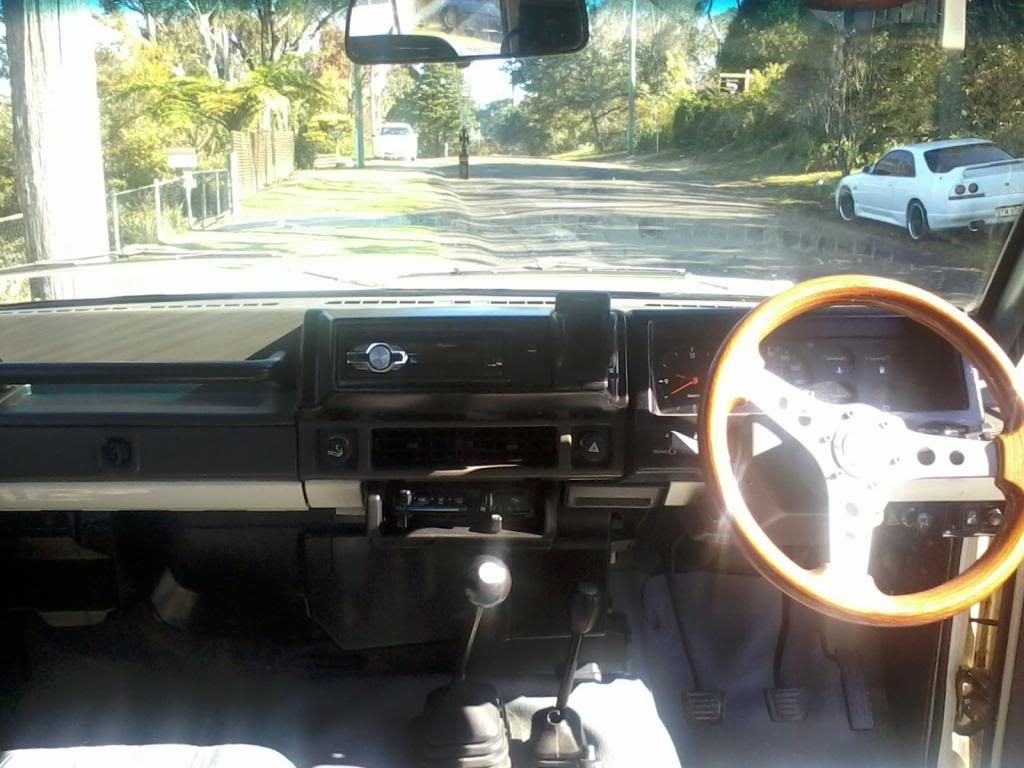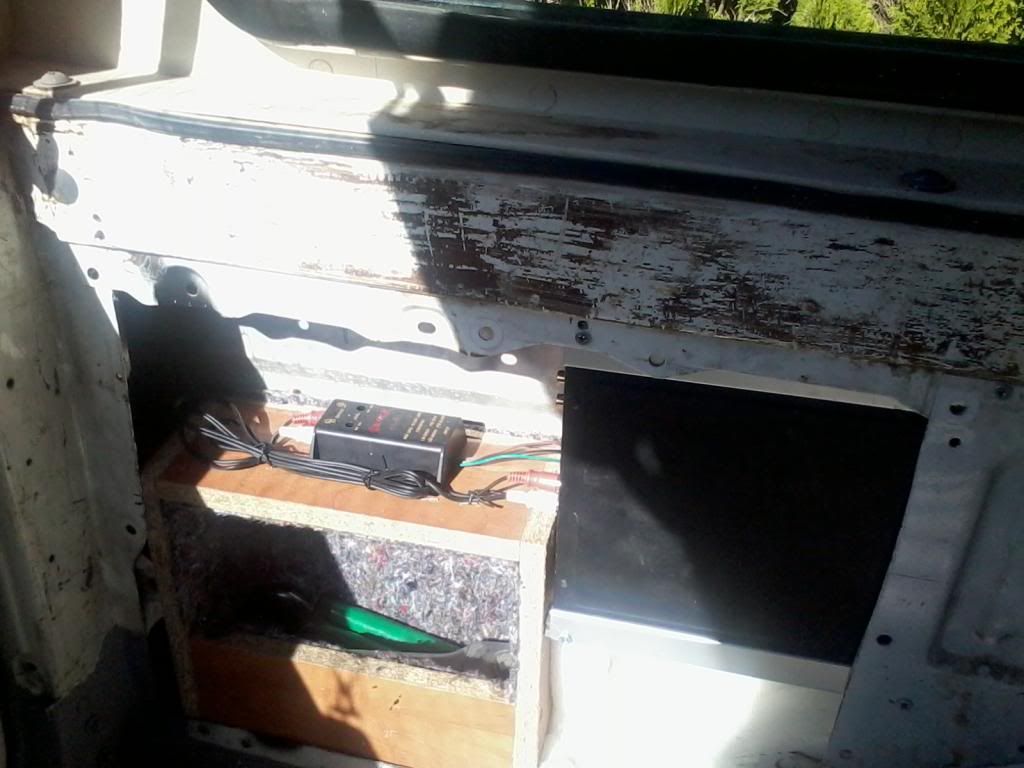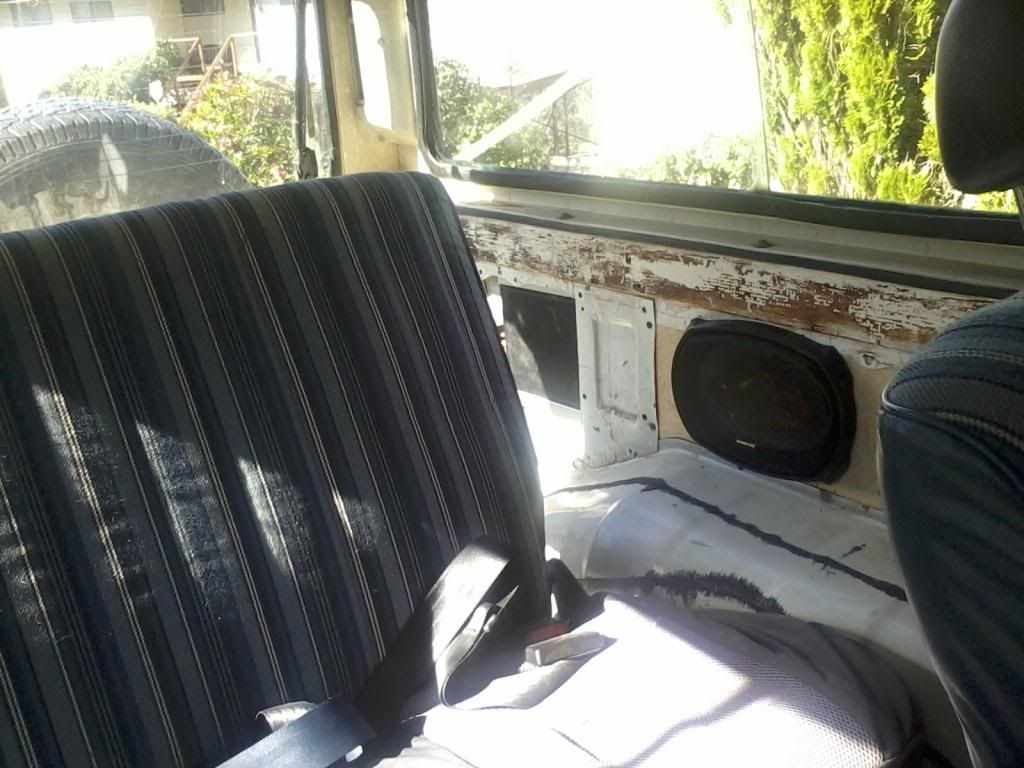 slight play in draglink causing wandering steering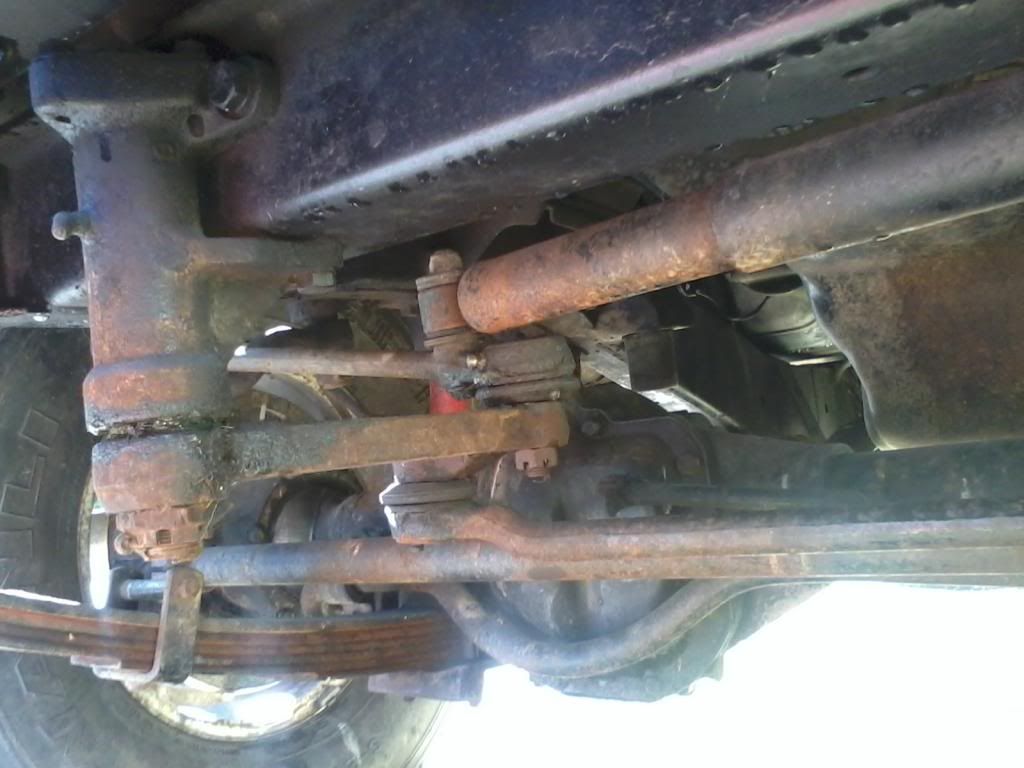 Ball joints not the best
Huge fuel tank. $20 and the needle moved 2mm lol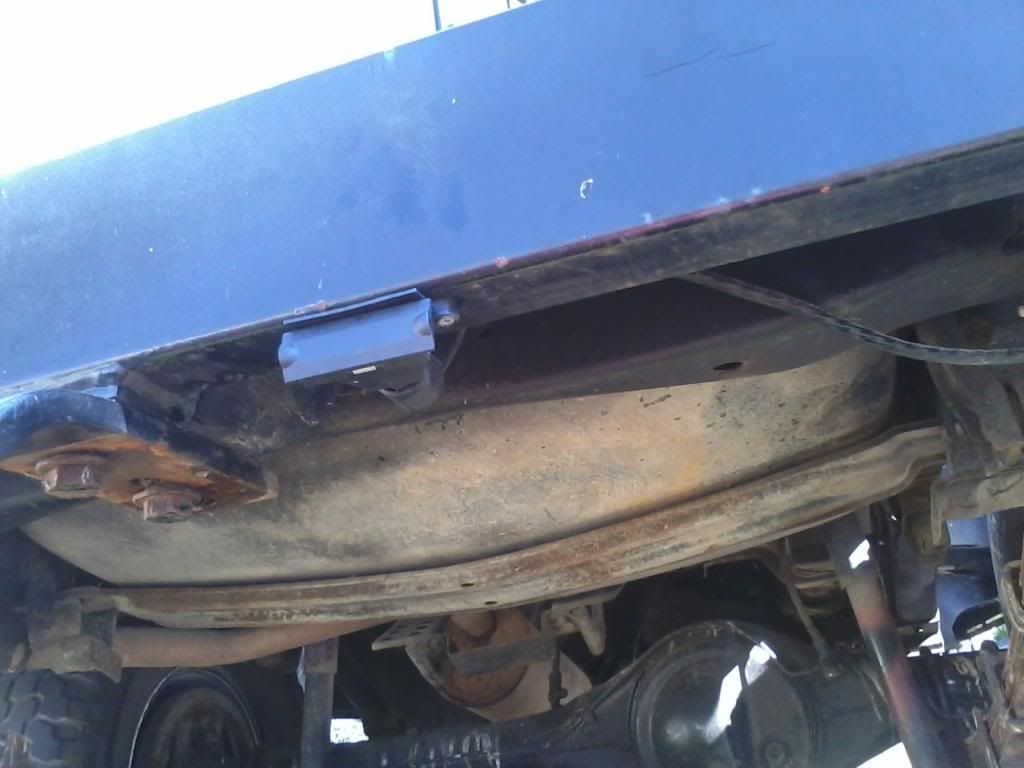 Love this sticker