So I've done a few more things lately,
I put some lights on the external visor, partly for wank factor and partly because the whole idea is to give yourself every opportunity to be seen when on the country roads at night.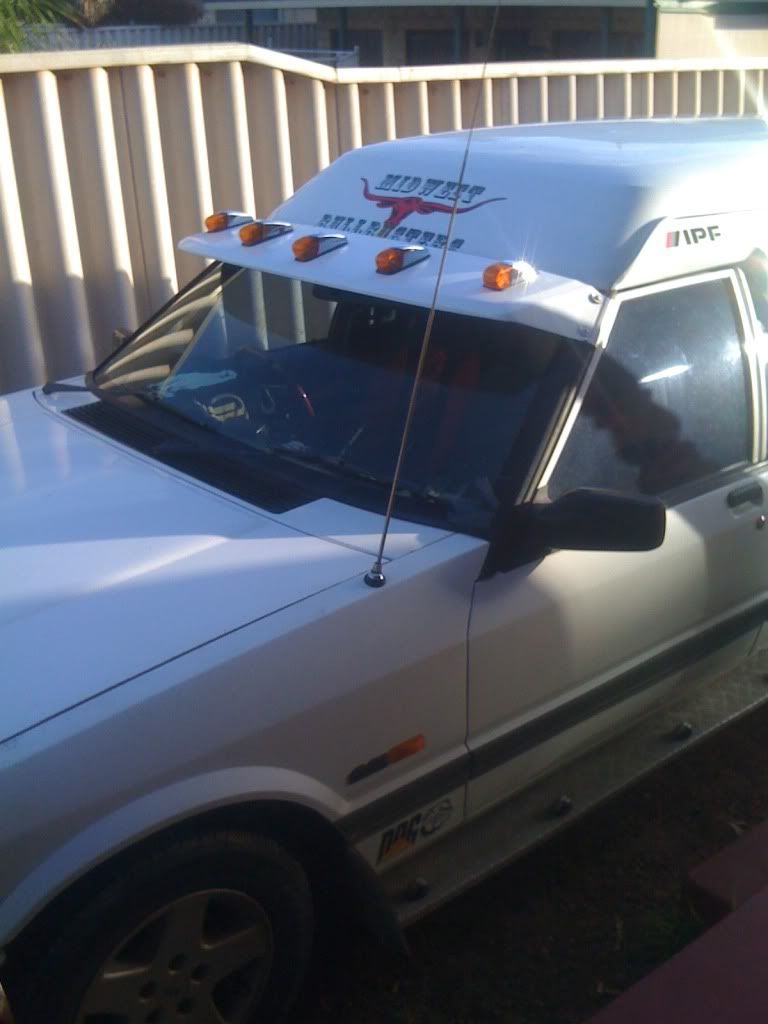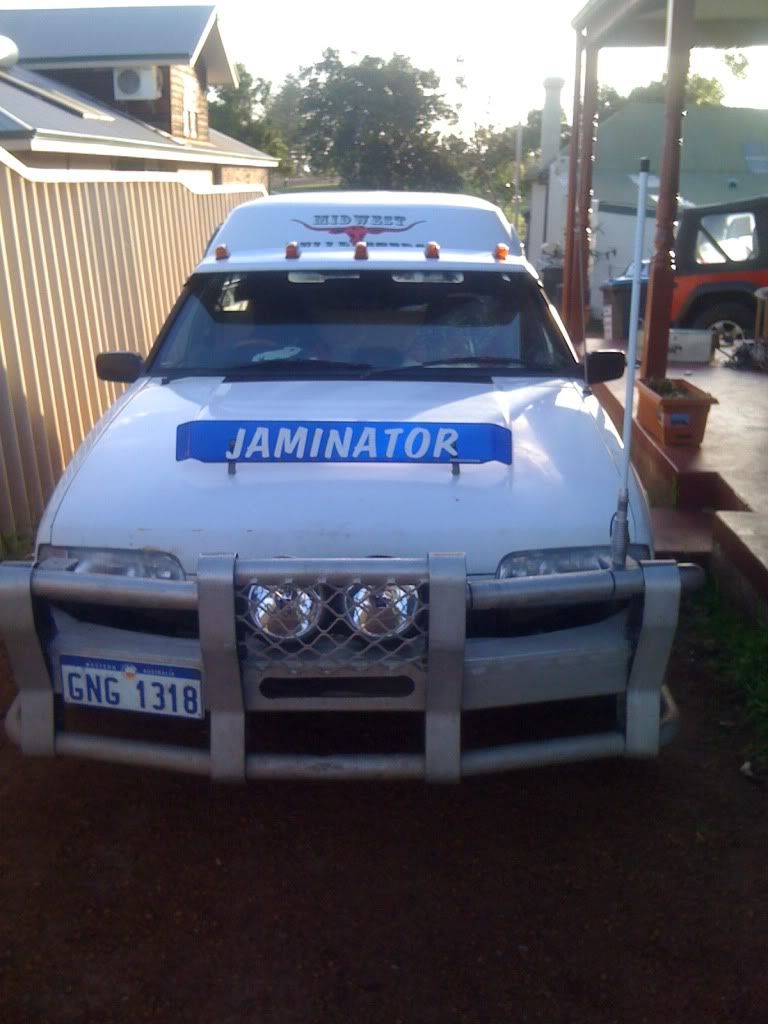 Also a bunch more stickers - purely for wank factor lol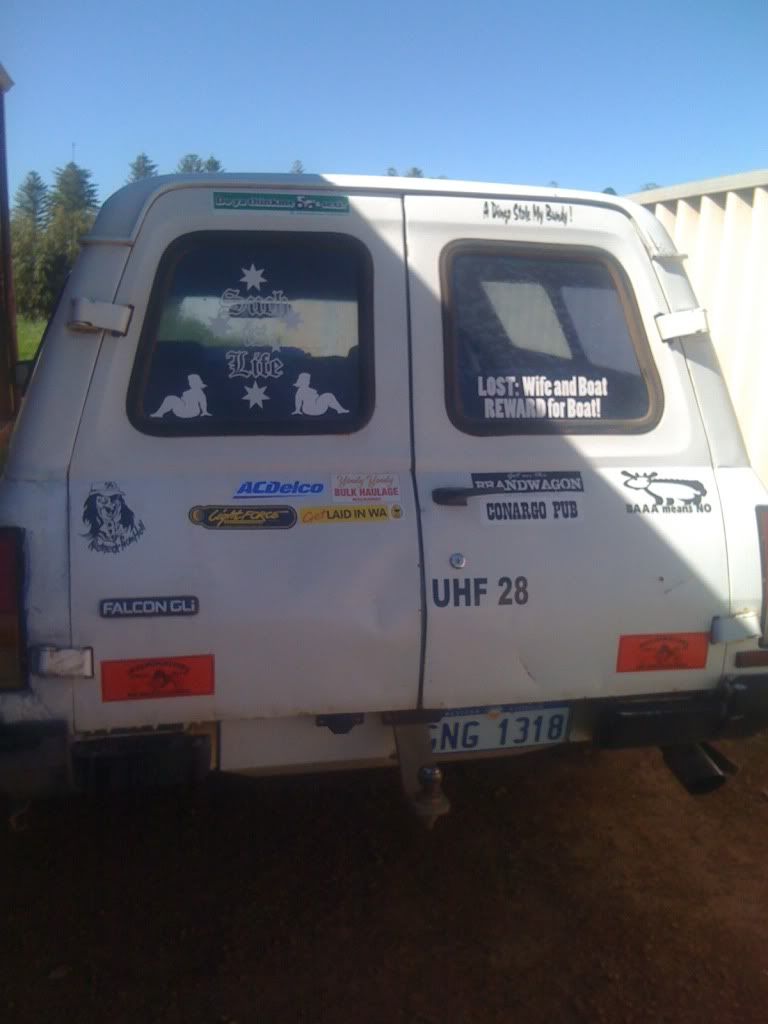 I also hinged up one of the sides in the back, finished off the timber part of the sub box and started on making a custom roof console to hold my 2way and a bit of storage too.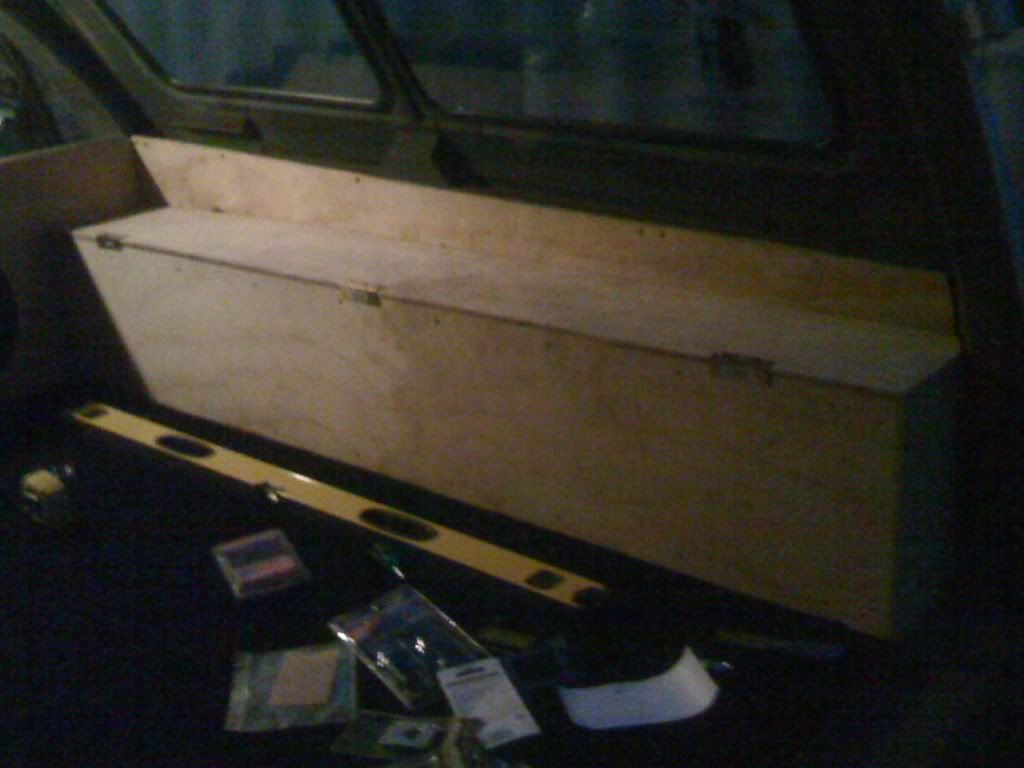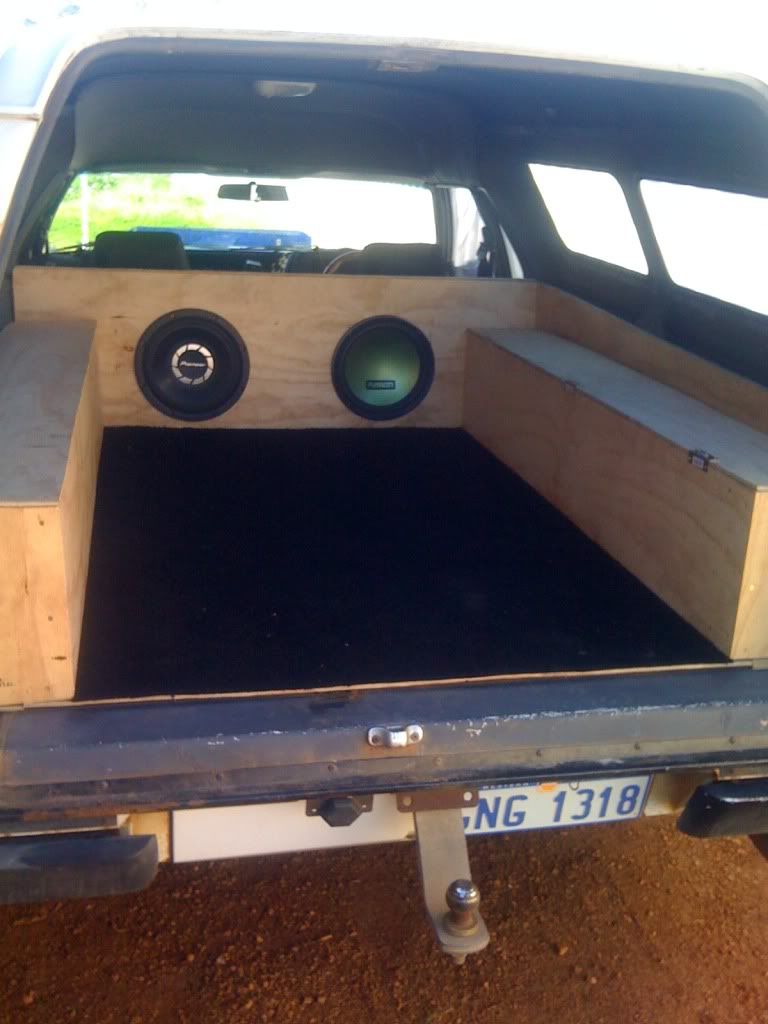 Started with a cardboard cutout of roof contour: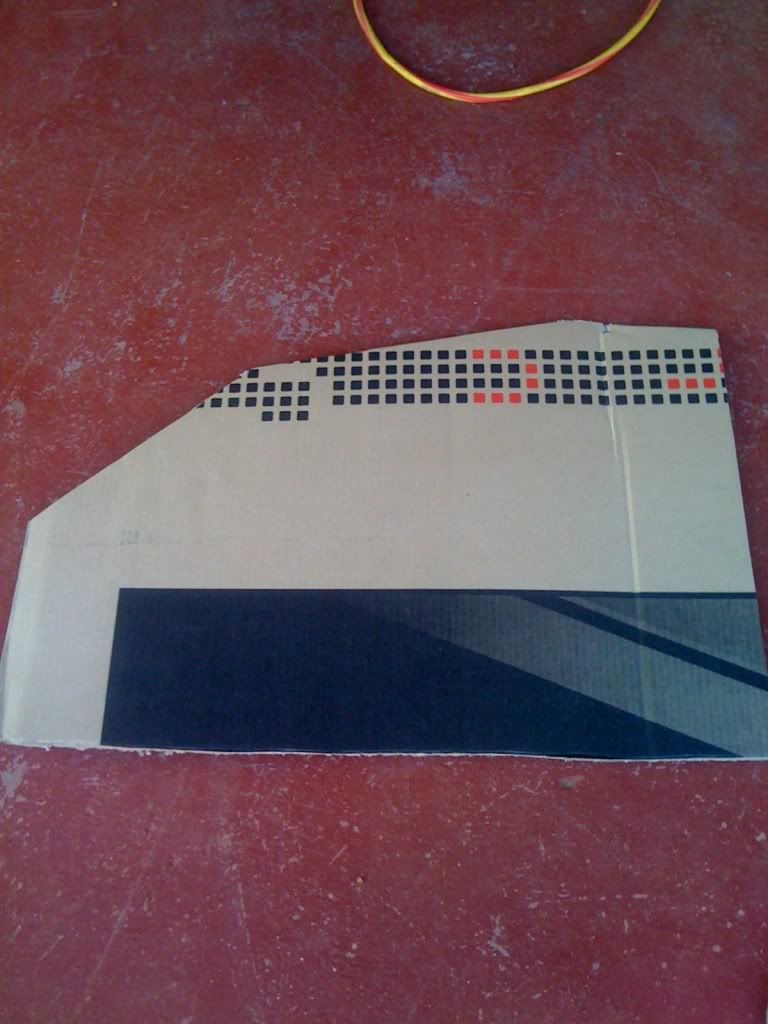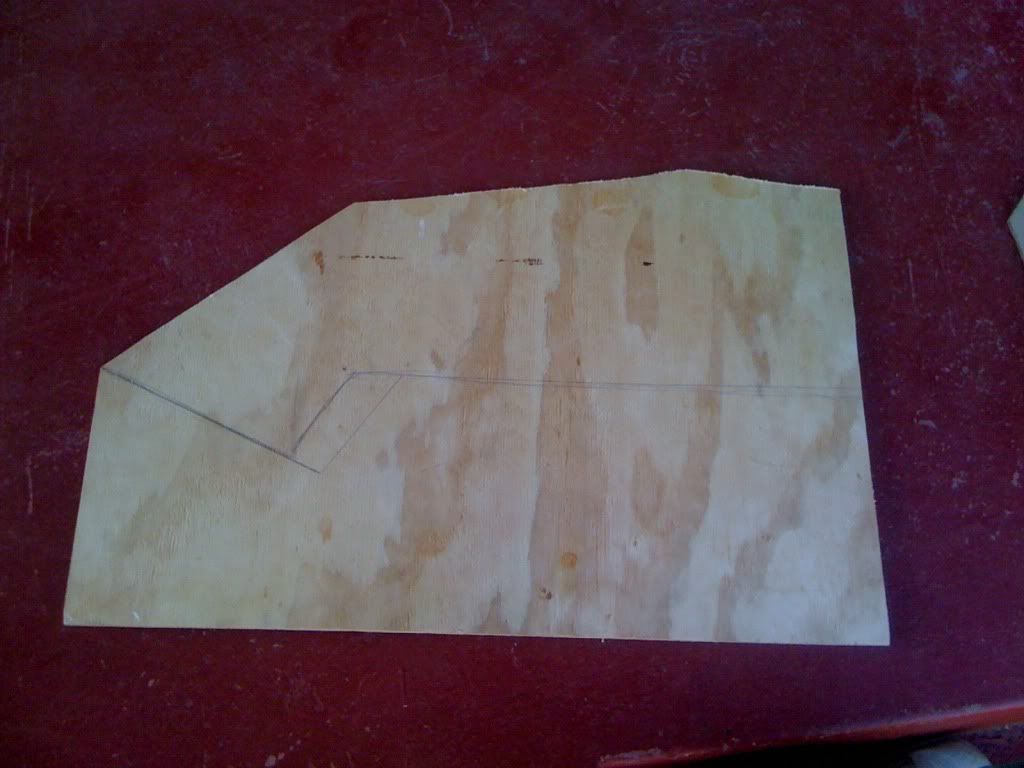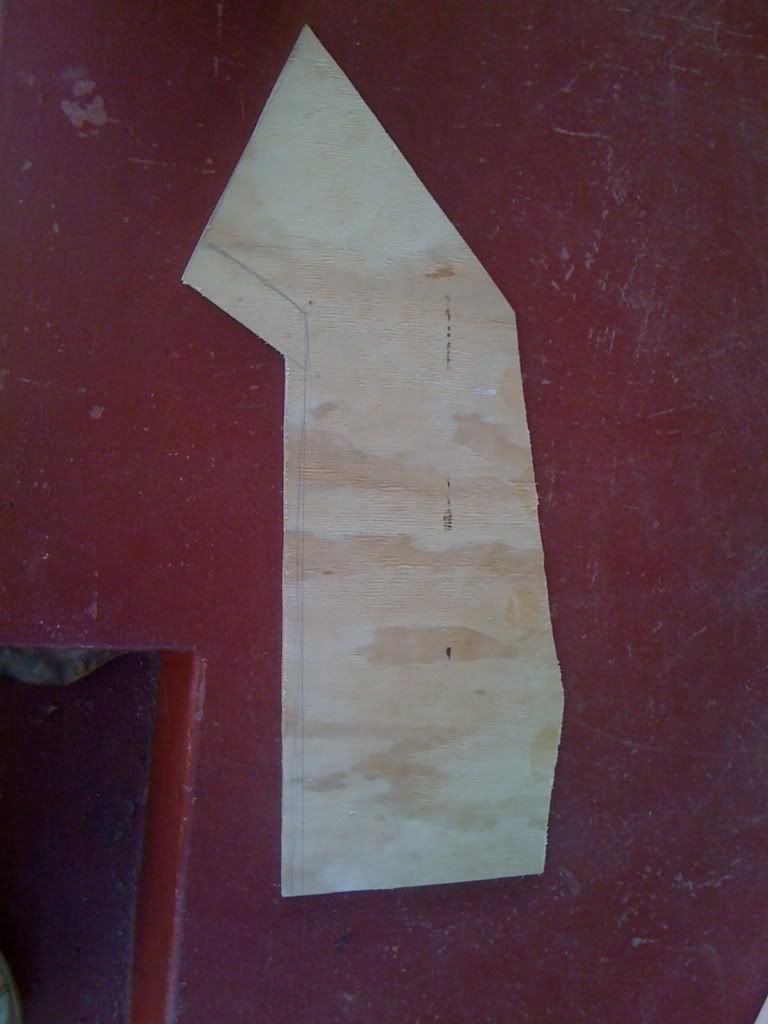 I know you guys arent real interested in the country scene but just thought id document it in case there are other people like myself out there.
Cheers
jay