Well I uploaded some pictures....
Here's the AU being prepped with the EB manifold.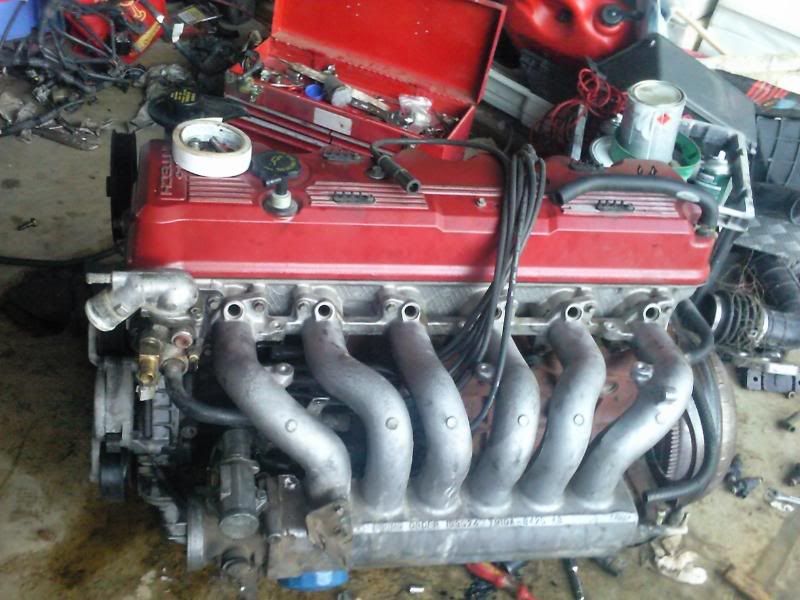 After it's running my mates going to use the electrospec at his work to use the XR6 throttle body, it bolts up fine but we don't know the colours for the ICM wiring. Will be able to see if there's a power gain this way. Would you guys expect a gain from the AU XR6 throttle body compared to the stock EB one? Also, how hard is it to wire up a BBM with the EB wiring? If it could be done, I'd rather do it before the engine goes in. Also, how many RWKW would the BBM equate to compared to the log manifold?
Here it is in the air, we used the AU XR6 injectors.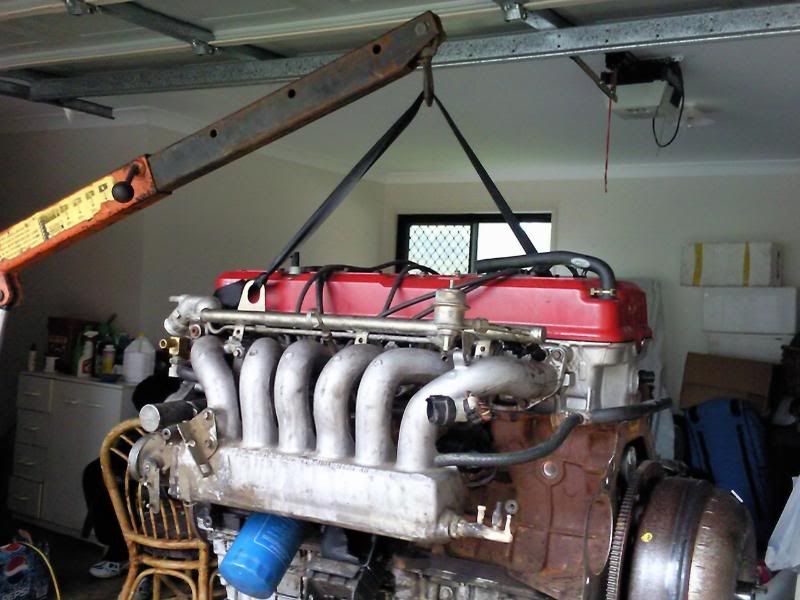 Nearly in, before the sump cracked, lol...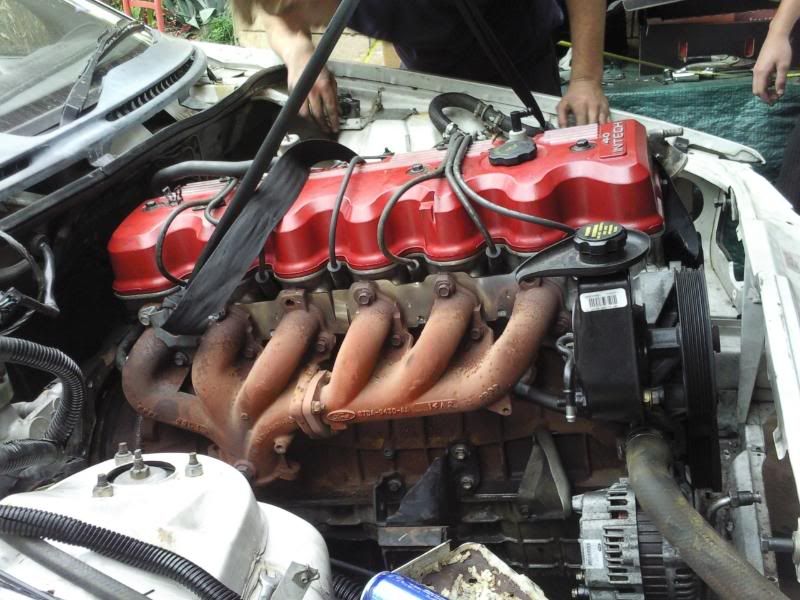 Here's the EA dash out (the top half of the EB is in now, will finish and install engine probably tomorrow)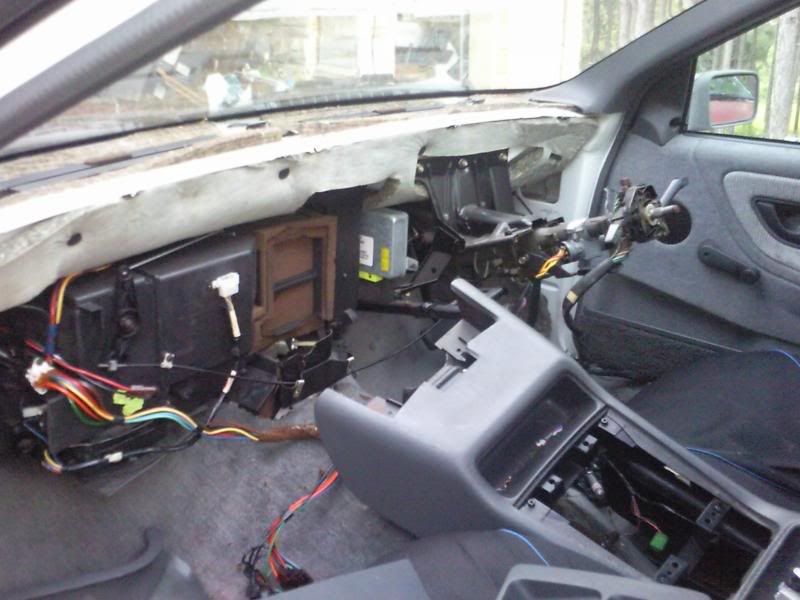 Random pic of the engine bay before the engine went in
Hope you guys like it. It's nothing like the other builds on here, but I am enjoying it immensly. I'm also pretty proud of it. It's come a fair way from being a stock fairmont a couple of months ago in the hands of a red plater with hardly any knowledge lol.