Howdy Everyone, been a member on here for a lil while so I thought it may be about time I put in a showroom thread on my ED
For starters here are the basics:
Car: Ford
Model: ED Falcon GLi
Colour: Polynesian Green
Transmission: 5 Speed Manual
Motor: AU Series 2 XR6
Here is the pic from the carsguide.com.au ad for my car, and what it looked like before i started modding it.
And a couple of interior and engine bay pics when it was stock.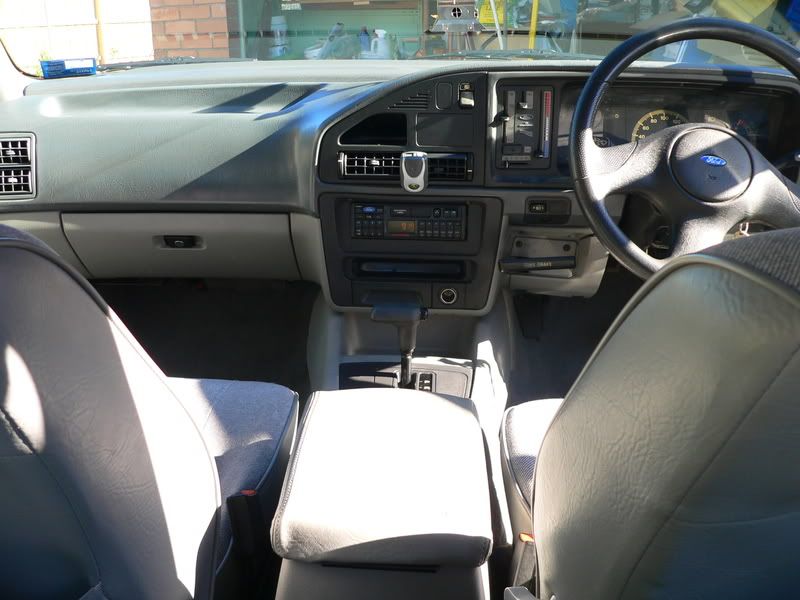 Car slowly got modded in 2008 and also received ED Fairmont Ghia Leather seats,until around September, my mechanic had gotten hold of an ED Fairmont and my car got a lot of the electrical bits from that car installed into mine, one of them being Digital climate control, electric windows, cruise control and a set of EF2 Fairmont Ghia doortrims and chrome handles which he had from another car he wrecked out. The car also received thermofans earlier in the year, ED XR6 3.45 LSD which I later found out was sort of DOA (Faulty carrier bearings) and an EL Intake system with EL Engine Computer.
This was the end result:
The last picture was taken around December when a new headgasket had been fitted along with an ED Tickford head.
----------------------------------------------------------------------------
Car didn't really receive many mods after this besides the Gas Research dual fuel and a Wade 977b camshaft, unfortunately the car was running poor and found that it was loosing oil somewhere, this made me think it was the perfect time to put in a new motor and do an NL Fairlane conversion that I was thinking of doing at some stage, car came off the road on the 19 March, 2009 at that stage, though during it's time off the road it scored a set of 17" AMG Quakes..
Thanks to a mate of mine, he told me a great place to get cheap AU motors from and picked up this thing for $500, an AU2 Tickford motor with only 90,000 on the clock, full with accessories.
On the forklift at the wreckers:
And the rest:
Getting all the old dash out was a nightmare because of the weight of it( i shouldn't have done it alone
) and I basically ripped out all the old looms throughout the car and had to drill out the old floorsections in order to fit the new front seats and center console. After mounting all the brackets in for the dash I ended up with this for a trial fit.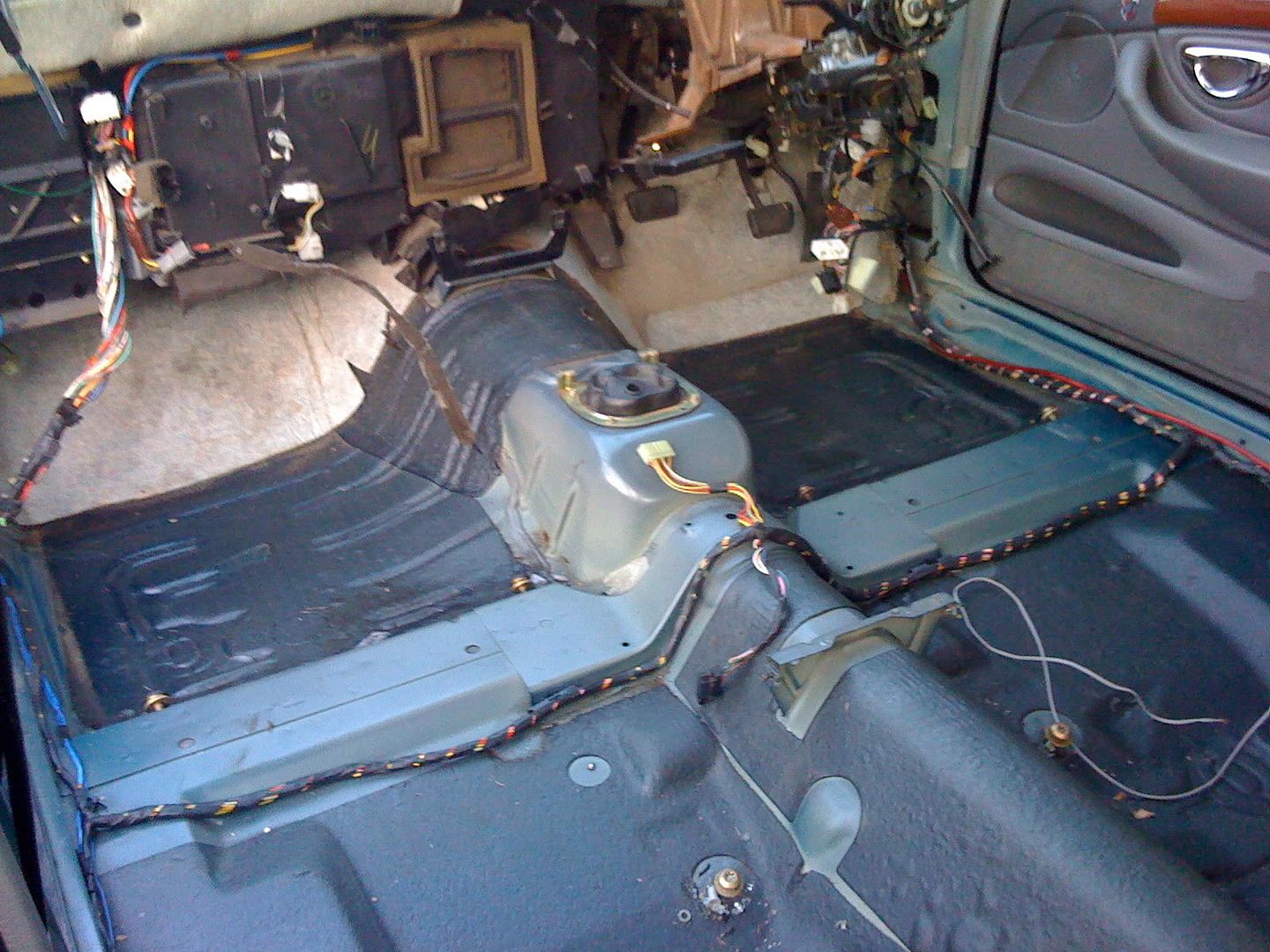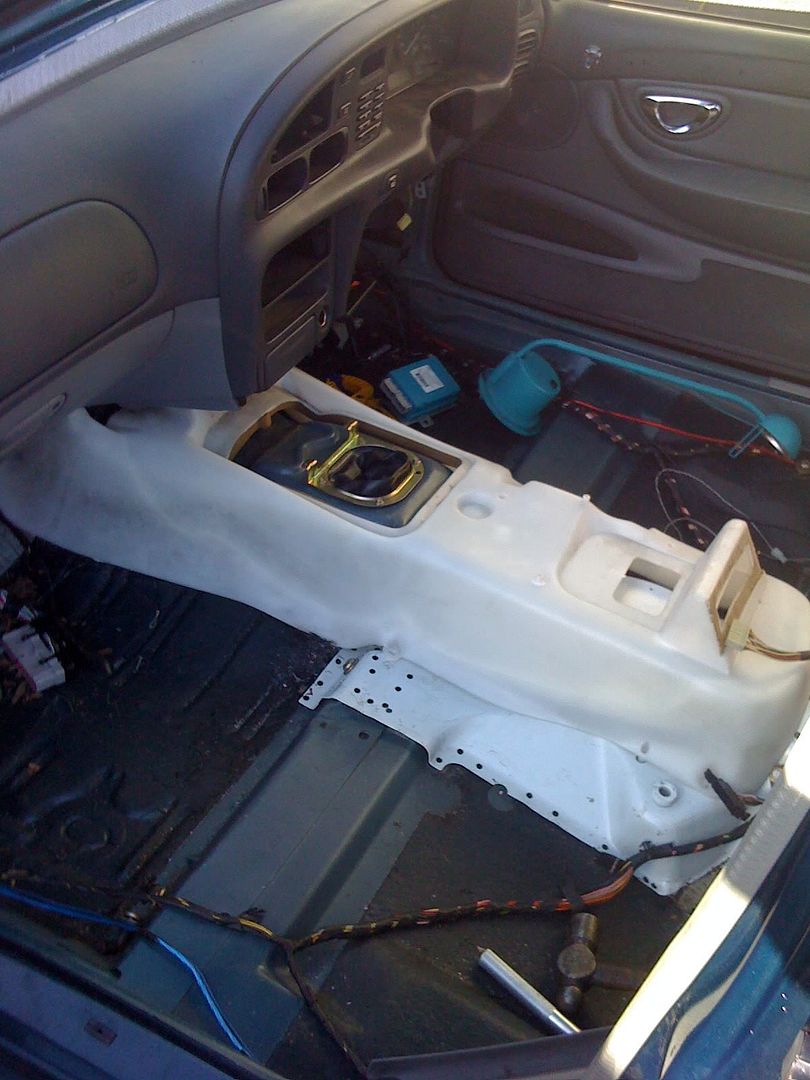 And the trial fit:
Got all of the dash conversion thanks to eboost and the cluster thanks to Krytox
----------------------------------------------------------
Car got all of the last bits fitted with the help of my mates and the end result was this: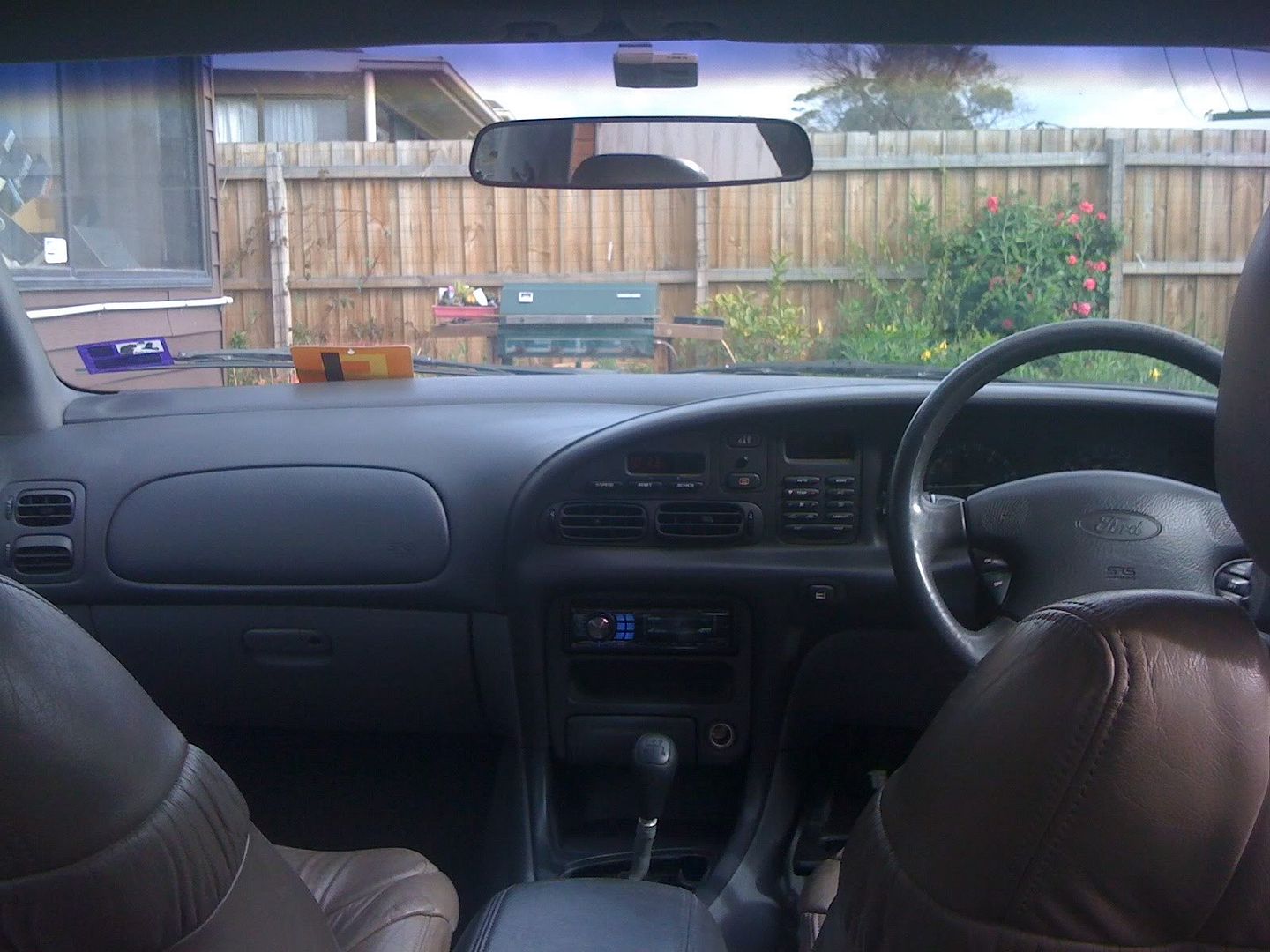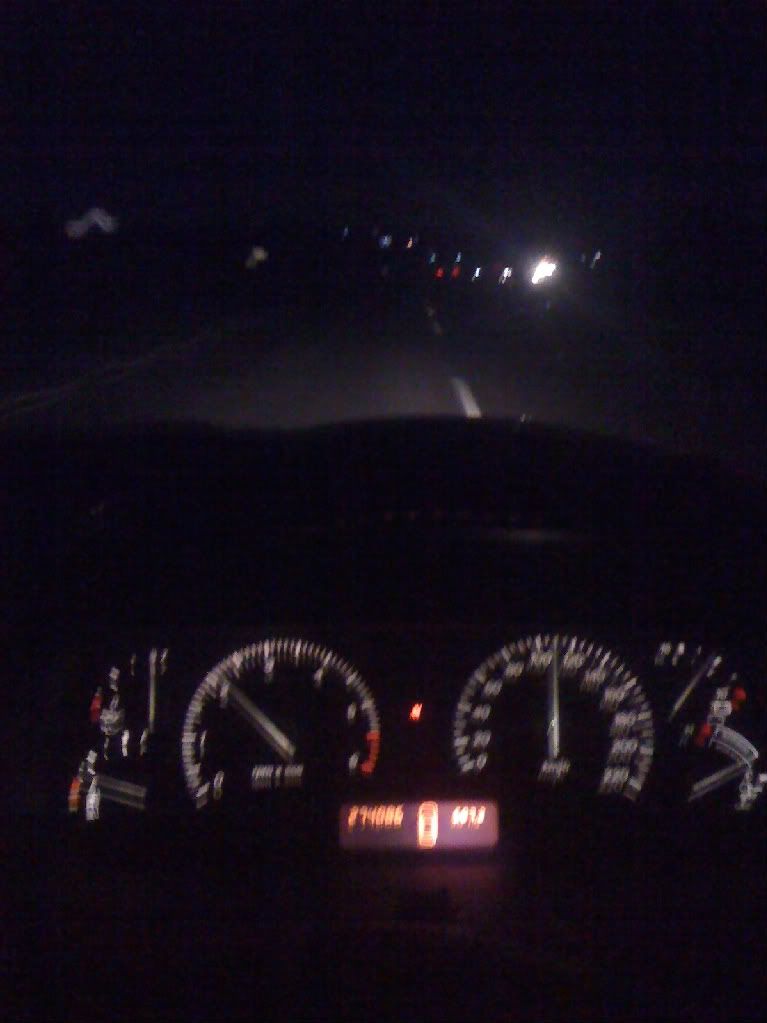 And thanks to Krytox I was able to make the cluster show the matching KM's to my car
------------------------------------------------------------
_________________
The Luxo Cruiser - 07 BF Fairlane
Silhouette,Pedders CoilOvers, Whiteline Adjustable Swaybars, BluePower Tune and Airbox, DiFillipo Headers and Cat with Catback, FPV Brake Upgrade, G6ET Wheels

The New daily/Toy - 2004 BA XR8 Ute
Mercury Silver, 5 Speed Manual, a factory Blownup Boss 260
Last edited by KyleBardell on Sat Mar 13, 2010 6:24 pm, edited 3 times in total.