well guys. out with the old in with the new
old car was sold of to geoff (mate who was at the d nong cruise
2003 Ba XR6 Turbo in Mercury Silver must say i love this colour
98,000km
5spd Manual
Sun Roof
Premium Sound
Black interior with silver stitching
Premium Brakes
Fairlane Steering Wheel
New Clutch
New Tyres
price tag - 20,000
what i talked him down 2 13,000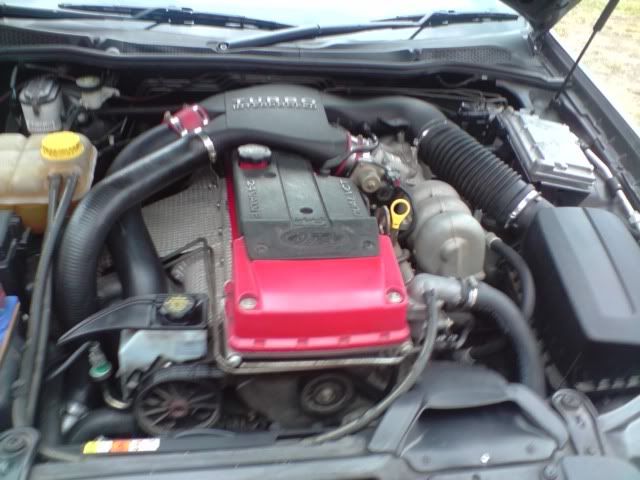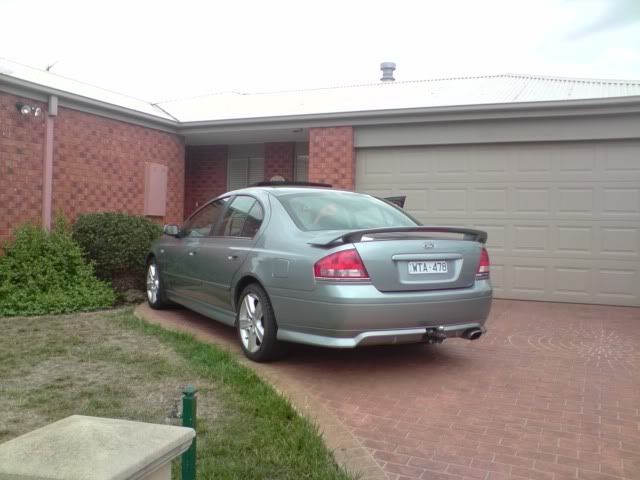 so its pretty much a stock standard xr6 turbo and is keeping me very happy
Then i was thinking im sorry but the windows make it look like s**t, so i had a day off work and rang around Instant Windscreens in Morrabbin got the job at 20% tint at $250.00 and could do it the same day. even let me watch him do it. great bunch of bloke really nice and will help you out as much as they can.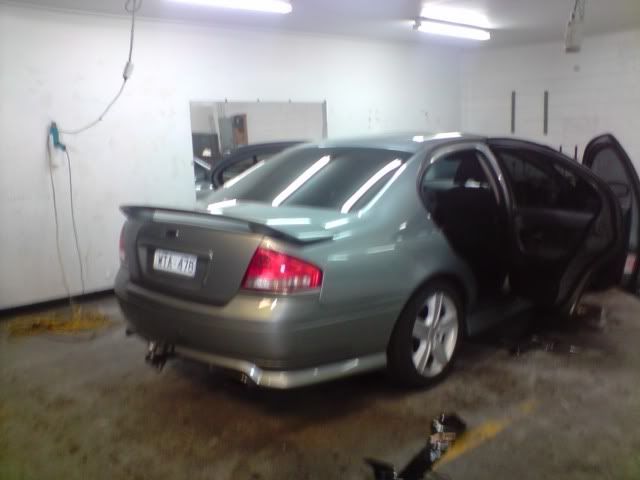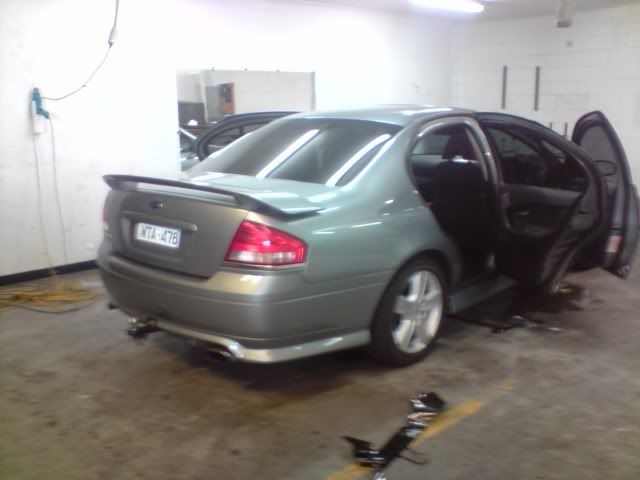 Also Buying the car i knew the diff had way too much back lash. The Crown wheel was to far away from the Pinion so i got some quotes and Northern Differentials on Cooper Street Cambellfield. The work they do is amazing not the cheapest but the workmanship is amazing. so the diff got a re-raced, shimmed out the lsd, and re tightened the LSD past factory specs so it can loosen up a little
Also the front pads and rotors were shot so time to replaced them dba rotors were used with Bendix c2 Pads just because they are a little less harsh on the rotors
(photos to come)
Future mods.
Short term
Capa Flash tune on 10psi (custom)
Lower the car
Rims
replace gear surround with chrome ring
replace cup holders with new ones.
figure out away to either play mp3's or burnt cd's in the 6 stacker.
Long term
Cooler
injectors, plenum, fuel pump, ect all mods to get to 250-300rwkw
sorry about the poor photos they are taken off my phone as ive lost the charger for my camera
Thanks
Lincoln
_________________

Previous cars


1995 ef futura - nothing special
2003 xr6 turbo 5 -speed 307rwkw