A few new updates on the car.
1.
I will never go to ford again for servicing or repairs they are shocking. I had a $500 so called log book service from ford and about 2 weeks later I had it booked in with my (very good) mechanic to get a few extra mods done.
I was so lucky I dodged a bullet. I got the car back from ford and they said I need a new air filter, which is crap becuase its a 4 month old K&N panel filter. And the car was given the all clear.
Had my mechanic booked into do some work 2 weeks later
* Install new duel core alloy radiator
* install new trans cooler
* trans service
* New overflow tank
* install new rotors and pads.
Ford did not check my car at all. I had trans oil inside my overflow tank. By some stroke of luck my gearbox is still ok. My mechanic said its so lucky, you never ran the car hard enough or got it hot enough. The oil leaked into your cooling system but when we took the pan off the gearbox it was fine. He said hes never seen that happen before, he was expecting to call saying your up for a new gear box. So that has put me right off ford, in terms of servicing and genreally giving a ****.
So I had all the work done on the car. Also had to get a flush on the cooling system to get rid of the oil from the trans. In future my car will always go to my trusted mechanic. Ford - never again.
heres a few pics. I also put some braided lines on the overflow tank and some red/blue fittings.
Trans Cooler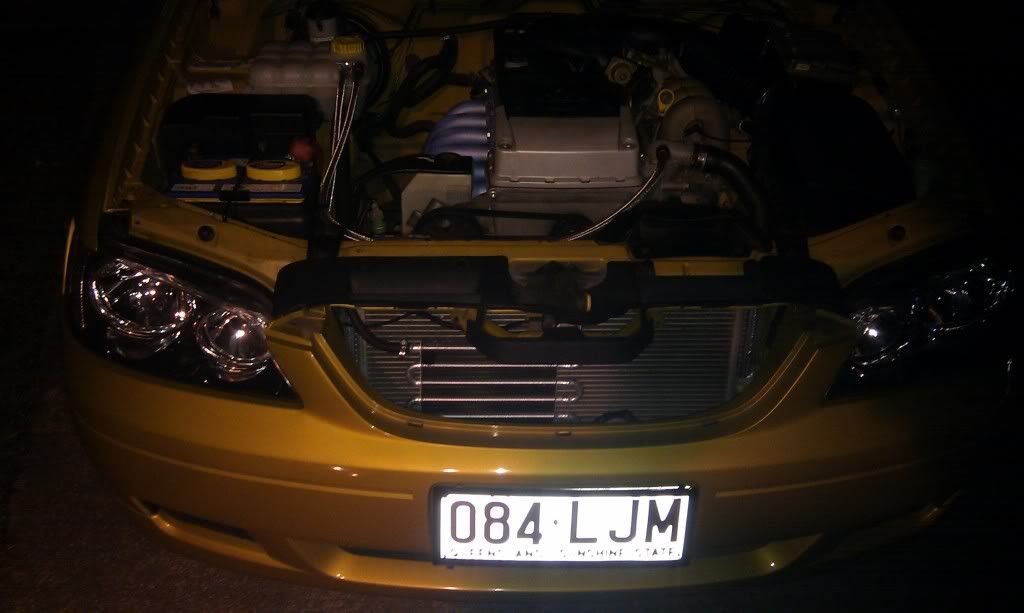 Alloy Radiator
New overflow tank and braided lines/fittings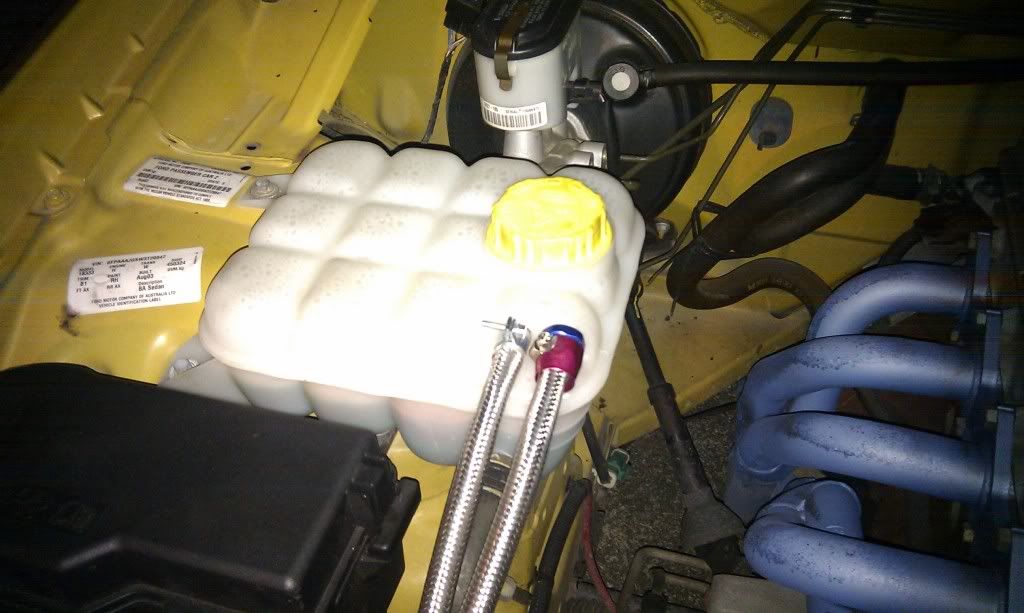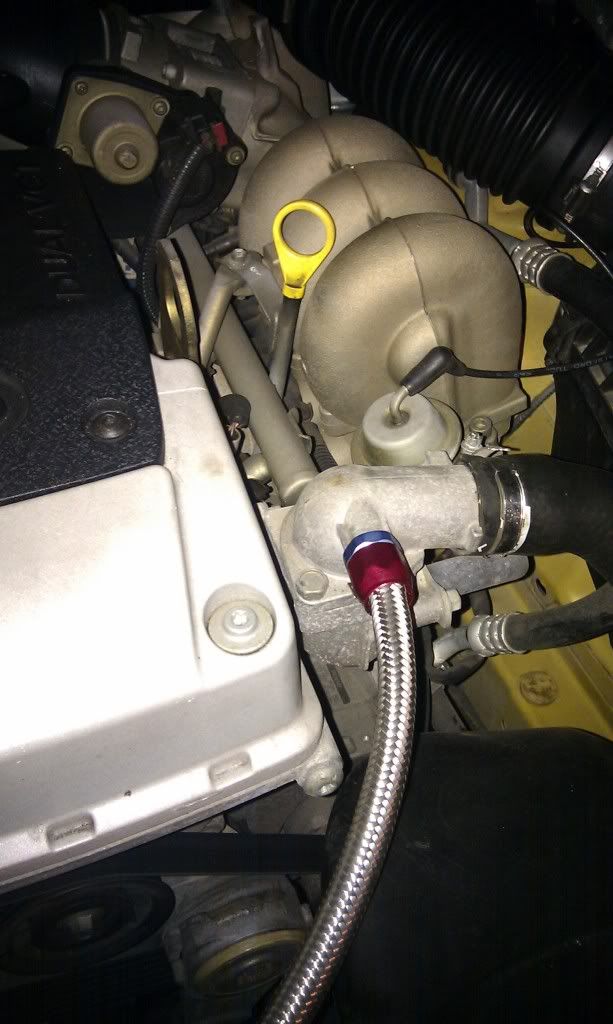 Front DBA street slotted rotors with bendix ultimate pads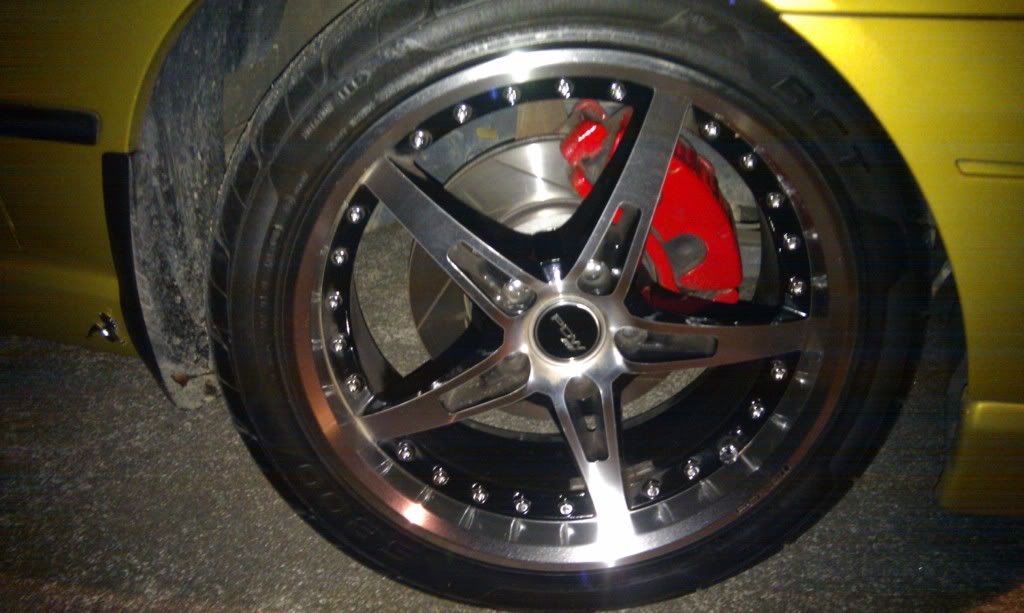 Rear DBA street slotted rotors with bendix ultimate pads