Put the thermo fans in the other night. Piss easy job.
Set the switch so the fans kick in at the M in normal and they drop back to just above the N in about 15 seconds. Was a hot day out in the ruff today and it didnt overheat once with the air going in traffic so happy with that. I still need to hook up a relay for one fan to run constantly off the air con.
Its really ripping into the available voltage but. I had the alternator and battery tested and all is good , its just the amount of power the fans suck. I asked the auto spark about any upgrades for the ED alternator and the reply was none. So just gunna have to make do for a while.
Plans for the car next year are clear indicators and repeators , sunroof of some description , find an EB bonnet as mine is stuffed , fit my set of nice straight panels I have sitting here and repaint the car. Car will be in biscayne blue again with a charcoal from the rubbing strip down and the bars like the XE esps. Can anyone do a photochop for me of this colour scheme? I think it will look sweet. No body kit on this one I like the clean lines. Windows will also be tinted DARK after rego.
Then it will be power up and party time!
Here are a couple of pics of my true love. Ford Maverick 4x4 with a injected 5.0 from a NCII fairy that I converted myself at home. The entire truck has been built in my little surburban driveway.
Has 4" lift runs 35" Baja Claws , 4.625 diff gears , front locker and heaps of other bits and bobs.
These shots are from the photoshoot for 4wd Action Custom magazine. It is meant to be in the January issue which is on sale Jan 16th 2009.
Something different. Enjoy hopefully!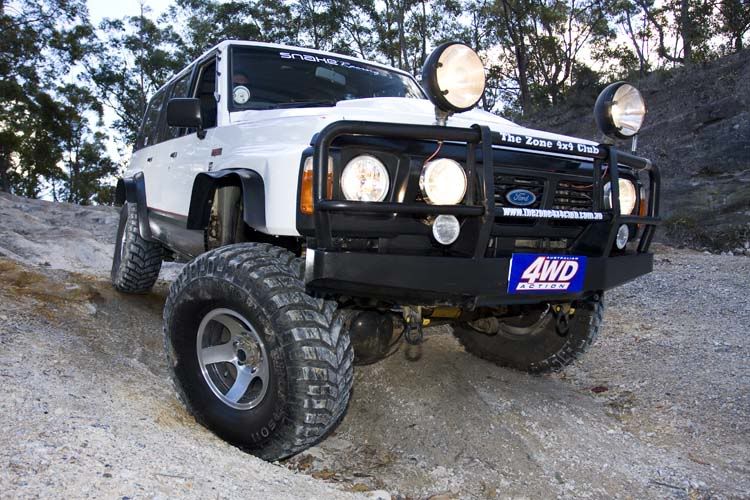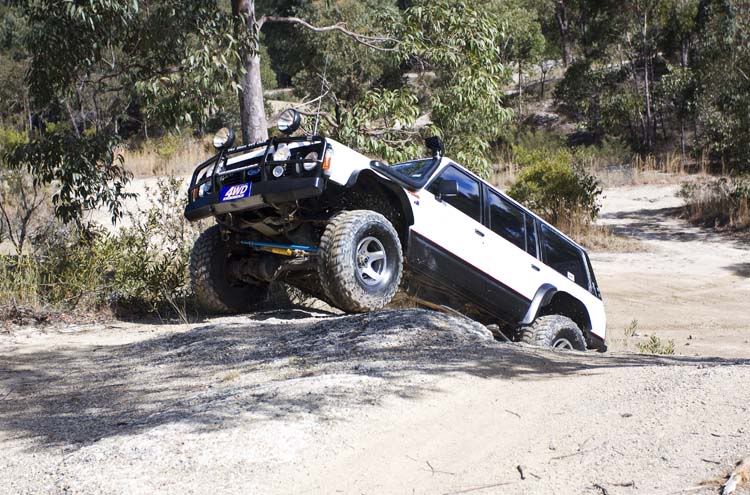 _________________
xr6turnip wrote:
More people paid for a ride in a VT commodore then an AU Falcon so the VT is superior.
Based on that fact my Mum is the best around!