Well, seeing as though my NC was written off, I had to go on the hunt for a new car. I ended up buying a 1993 EB XR8, 213xxx k's, mint interior, sunroof, Ported E7's, still with a HO intake, Pacemakers, 3' exhaust, Superlows and a kit. It's been sitting around unused for 4 years, but some fresh fuel, oils and filters and she started first turn of the key. I've only got a couple of pics so far, but here she is.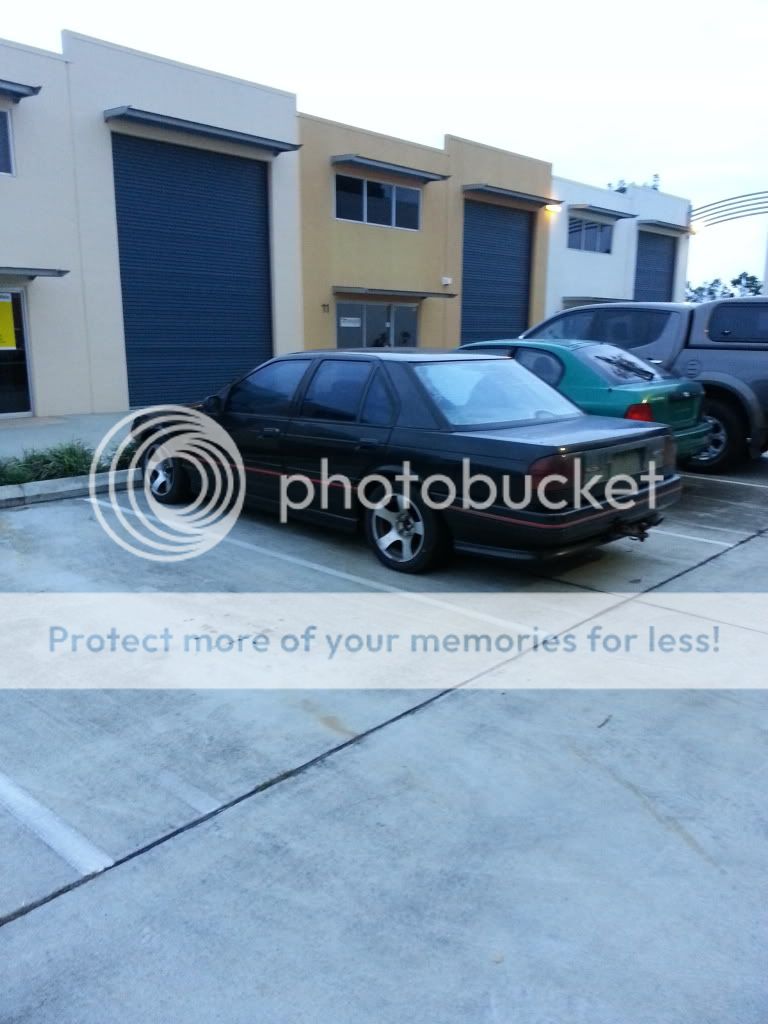 Plans are just to tidy her up, fit an ED XR front, my Koni's and springs from the Fairlane, my 18x8.5's and 18x10's, my stereo, and then fiddle with the 5L. Plans are a set of Alloy heads, XE282HR, Haltech and an Explorer intake. A TKO500 is on the cards aswell, because I don't think the T5 will enjoy the beating it's going to get.
_________________
ILL60 - EF XR8, Sunroof, Ticky Kit, 19x8.5/19x11 TE37's, 347, AFr185's, TFS BoxRcustom converter, Hurst Quarterstick, huge billet cam.

51TER - DL LTD. Stock.