WOO HOO I will be having aircon haha.
So a few wks ago I went to the wreckers and bought, what I was told, was an ed xr8 pump. I went to try and fit it and nothing lined up, the pulley was about an inch to far forward when it bolted up. I was talking to my mate the other day and he told me to check out his ed pump. It was NOTHING alike. they were totally different pumps
So yesterday I got my hands on an ed aircon pump and ducked down to the shed first thing thismorning before work to see if it would fit
trial fitted it and this little lug on the back was all that was stopping it from fitting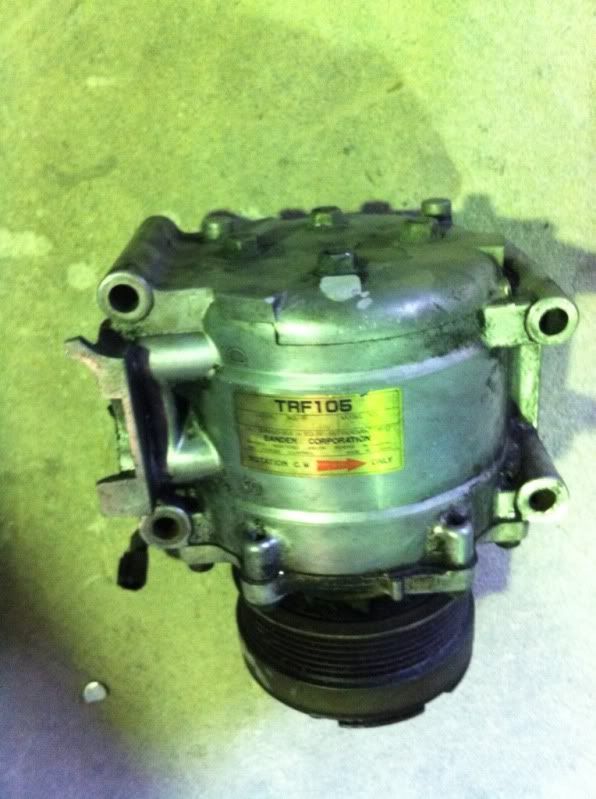 so i knocked that off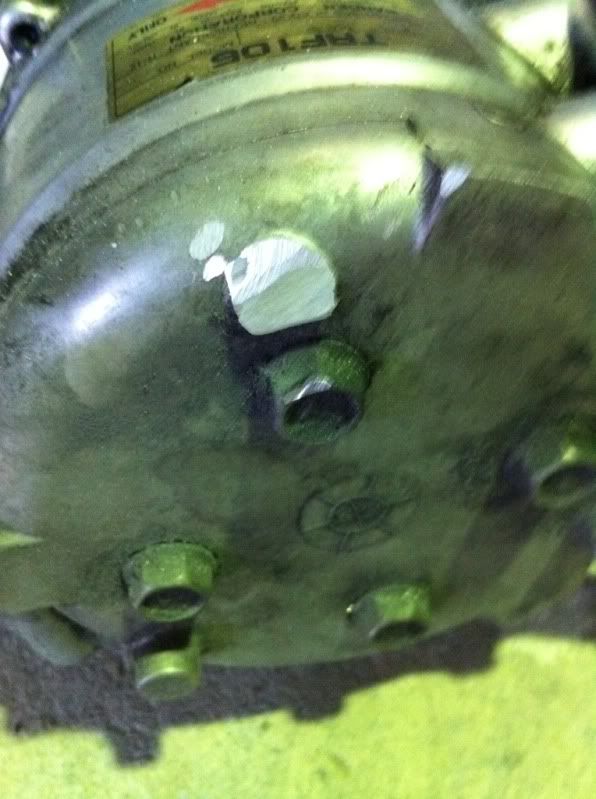 and fitted her in. remembering i had previously massaged the shock tower a bit so that helped with the fitting but it fits
(excuse how dirty the bay is at the moment, have a mate sanding down cars in the same shed atm
)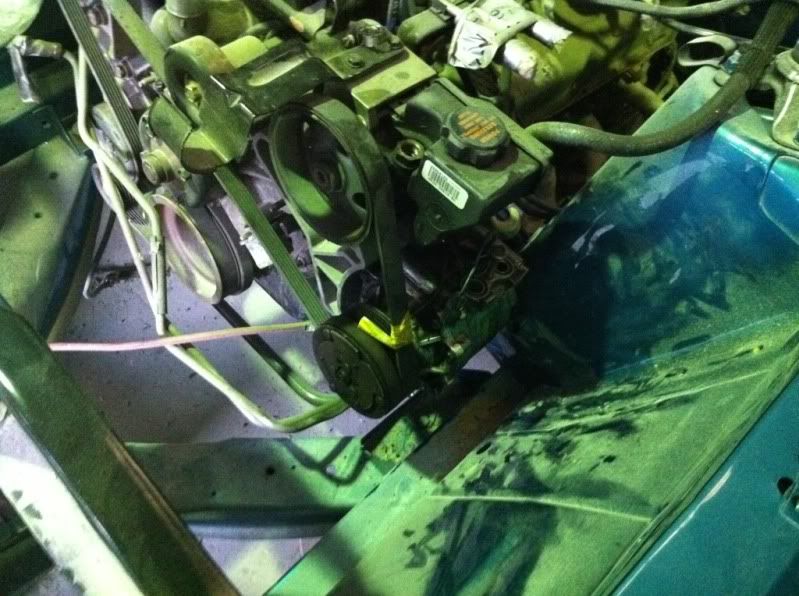 The only problem is the top 2 bolts line up perfect. they arnt a problem, but the bottom 2 dont line up, the bolts holes on the compressor are around 5mm lower then the bracket. Will the pump be fine with just 2 bolts if I do regular checks to ensure theyre not coming loose
for now im just cheering something has started to go right haha. I also picked up an xg ute diff the other day which should line up to the au tailshaft aswell so thats going in soon and I got the petty tank out of the xg so I am going to fit that, the filler neck and everything into the van aswell. This means I wont have to run a loud smelly external pump in the van and I will meet all the unleaded requirements with the thingomajig in the filler neck haha.