Got a little bit more done to the body of the van lately. My mate who owns the shed where its at has had some spare time so has been getting stuck into it for me.
Grabbed the front guards and got them both nice and straight and ready for painting.
first one was easy he said and we rolled the lip right up so i can have some decent rubber under there and not ruin the paint by catching it on the wheel
the second was not so nice and was found to be FULL of bog
but after getting rid of the bog and a bit of bending, heating and banging the living ***** out of it its come up good and should be filed up and primed by tomorrow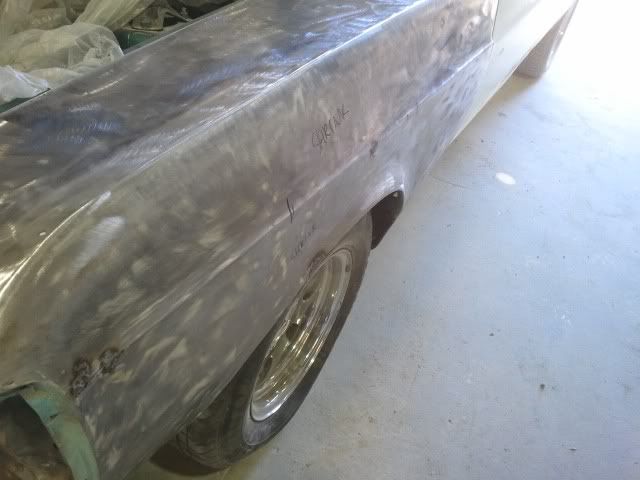 Then we decided to go onto the rear of the van
as you can see from these pics the rear of the van was pretty nasty when I got it so we've been concentrating on that recently.
this is it when i got it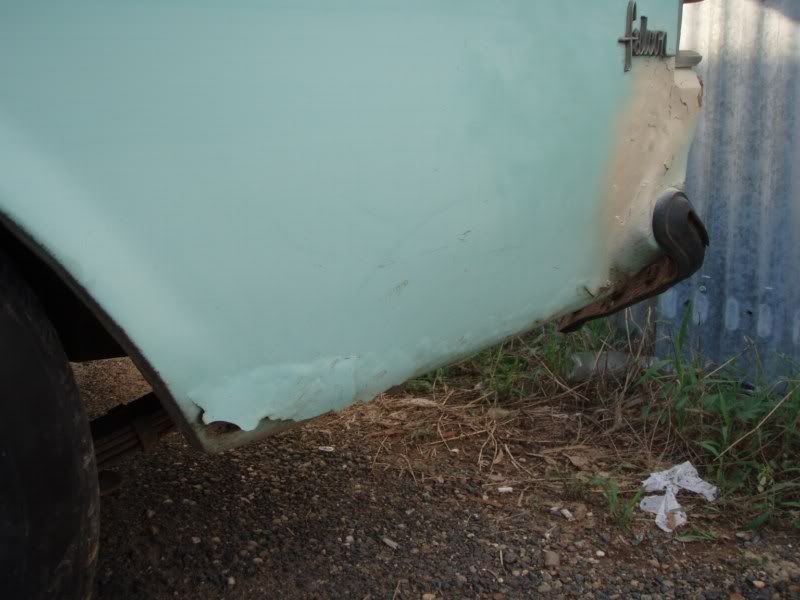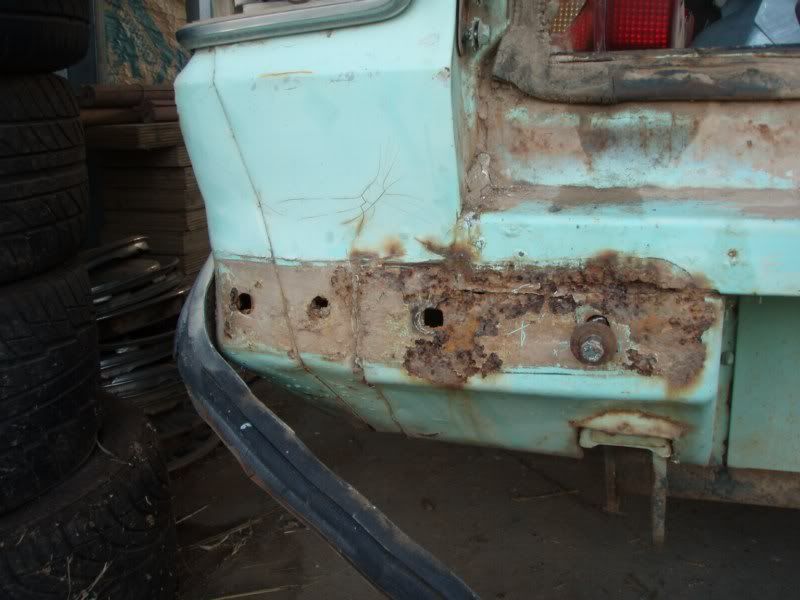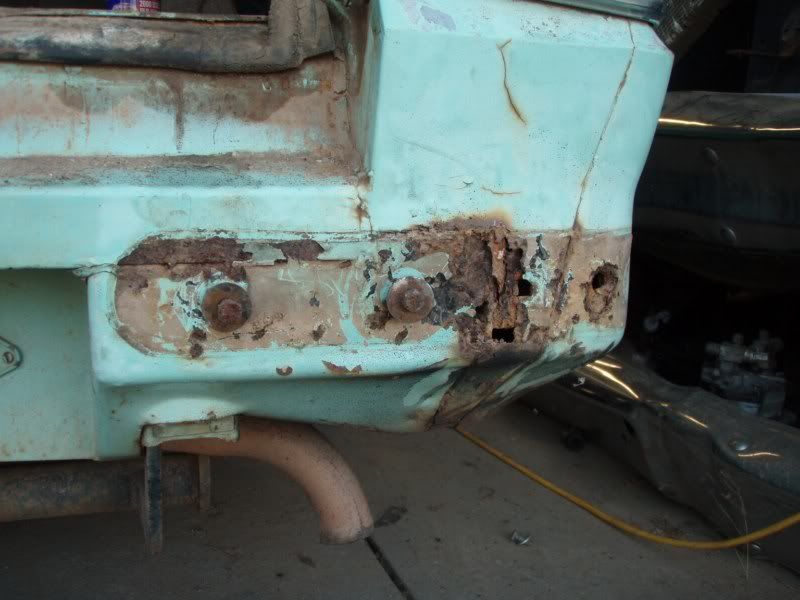 So we got stuck into the passanger side first, and got a patch in there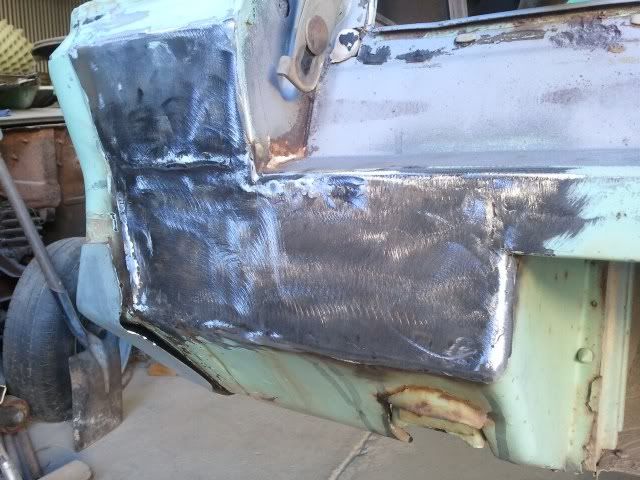 then switched it over to the drivers side because theres more room on this side of the shed haha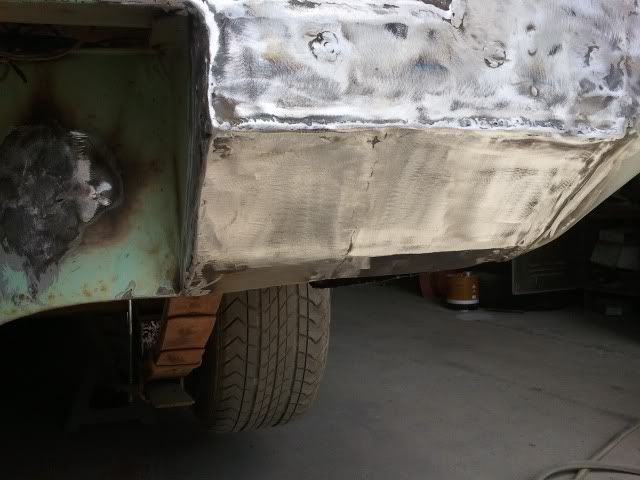 we got rid of the tow hook cutouts and gave it that bit smoother look. also got rid of the holes for the bumperettes. I am a fan of the smooth look at the back so for starters im going to see what it looks like when its done with none. I have some bumperettes there for it that need rechroming so if I dont like it ill whack them on but for now its staying without them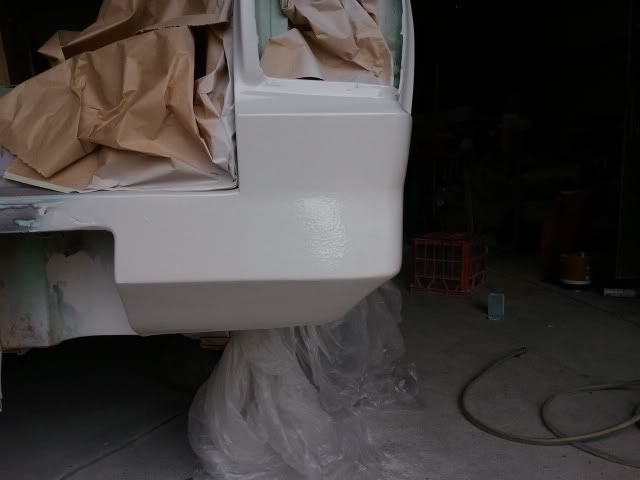 drivers side getting there
also cleaned out the joints around the van, they were showing a slight rust through the paint which had me a little worried but when cleaned out they came up brilliant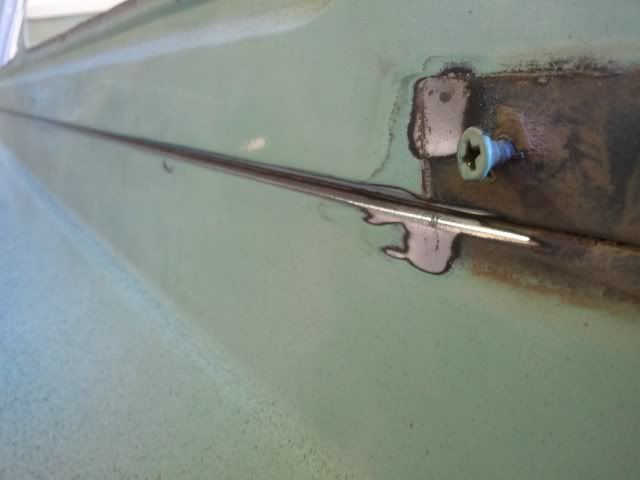 and thats how she is at the moment, hopefully going to get into filling the windows this weekend and finishing off the passanger side.