i couldnt find any triangle indicator thing on my wheel...?
anyway...
got the wheel in before finally. went to the old mans work to get something that would fit so i could get the nut off!
here's a couple of pics: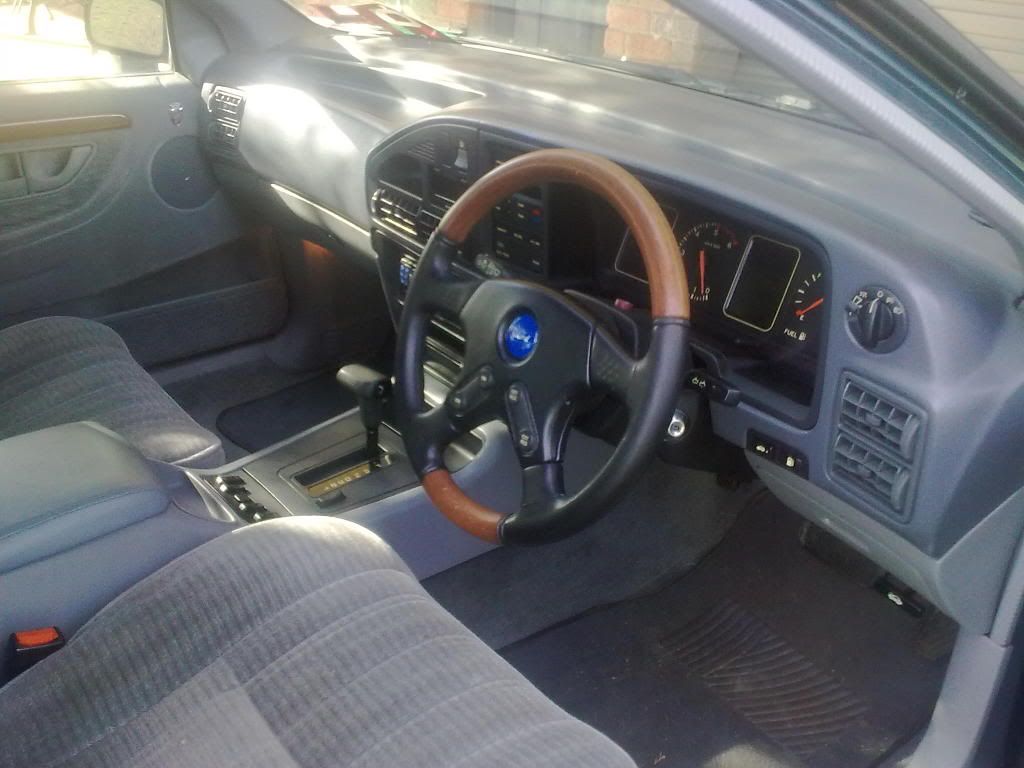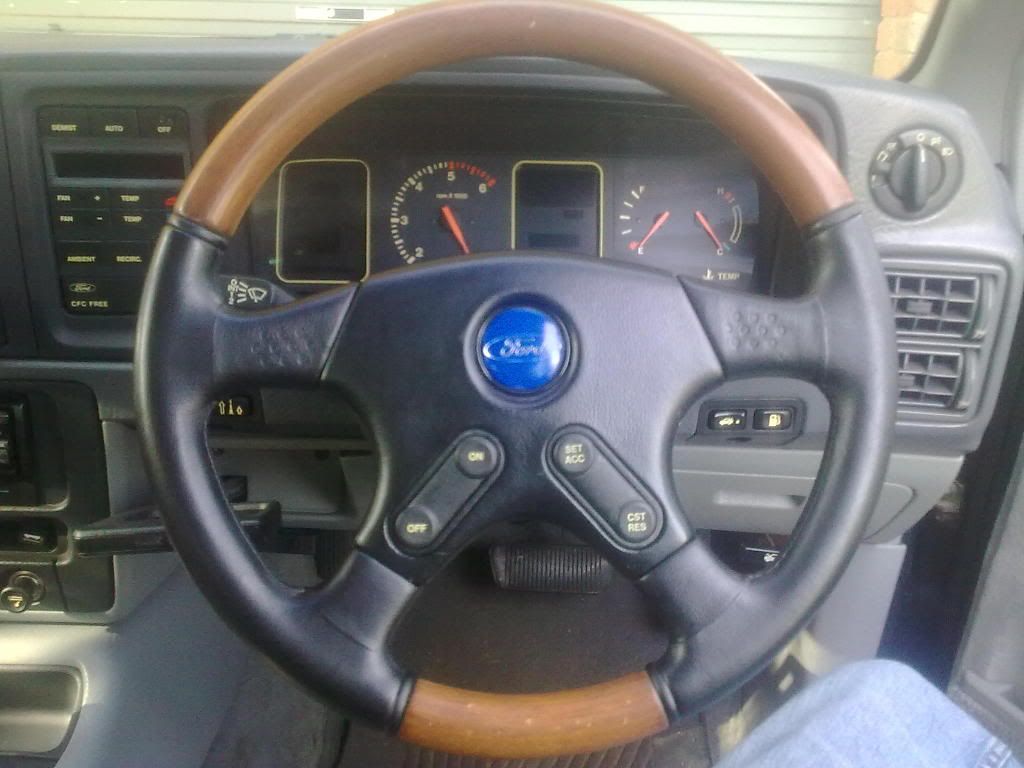 the car is a bit filthy inside and out atm but she'll be right. I cant believe how different the wheel feels, its awesome!
just want to know, how much is the standed leather wrapped wheel worth and is any one interested in it? pretty much is in perfect condition...
and here are a couple of dodgey pics of a little something i picked up on the weekend...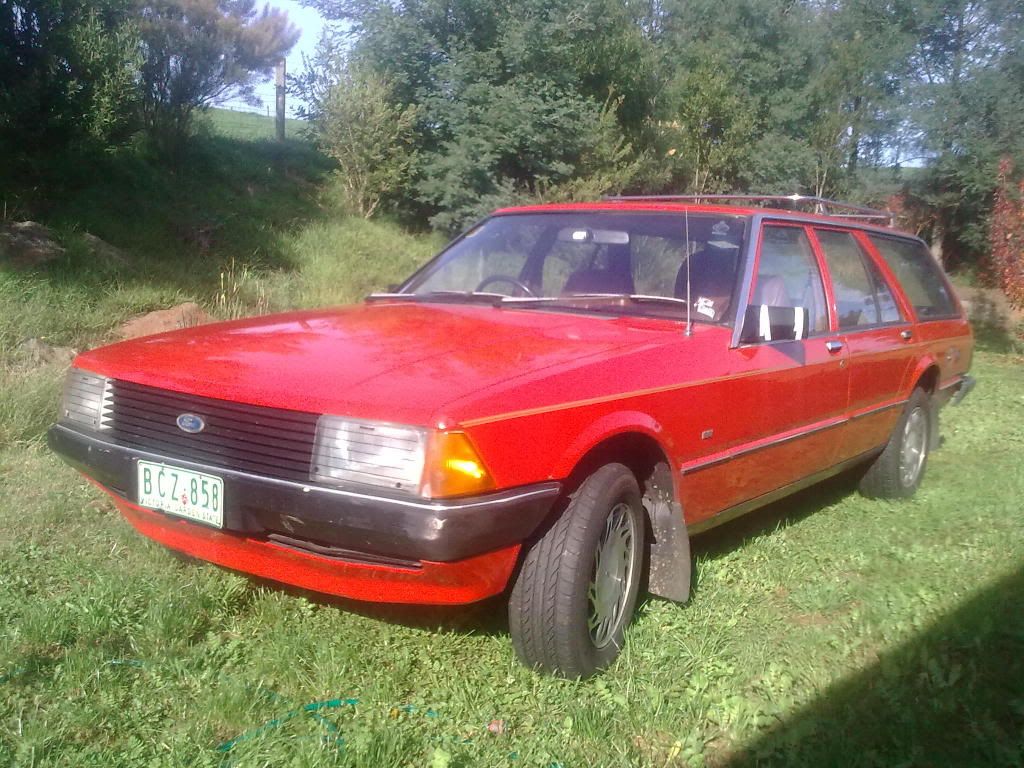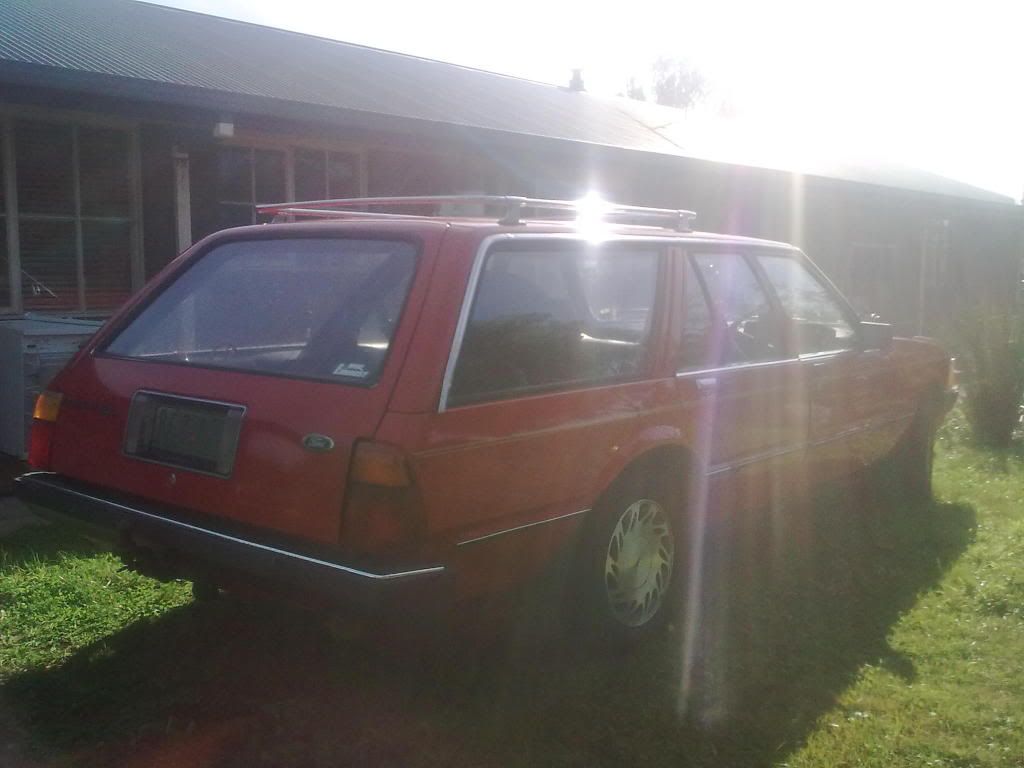 excuse the crappy quality.
plans for that is maybe drive it around for a while then thinking a 351C, 4 speed man, lower it a bit and some 12 slotters... still not sure about it all yet tho.
cheers.