Hey guys,
It's been a while, and a lot of sh*t has gone down, but I'm wiser for it ...and back in my gleaming Hot Chilli Red DEV 5 EL XR6.
Cutting it short ...I bought Pyroay, so had 2 EL XR6's (including my RED DEV) before selling Pyroay off, then stupidly sold my beloved Red EL XR6 for a grand period of 4 miserable weeks, before buying it back ...and I've been counting my lucky stars ever since.
I really CBF going through it all, so I'll just post pics of changes she has gone through in the past 8 months since getting her back..
Shortly after getting her back ...15% tint added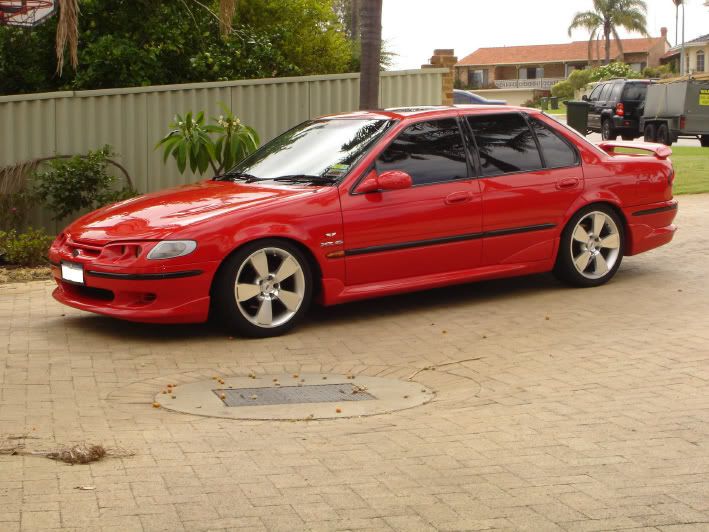 Then went spoilerless..
Then modified my Tail Lights..
Then modified my front indicators..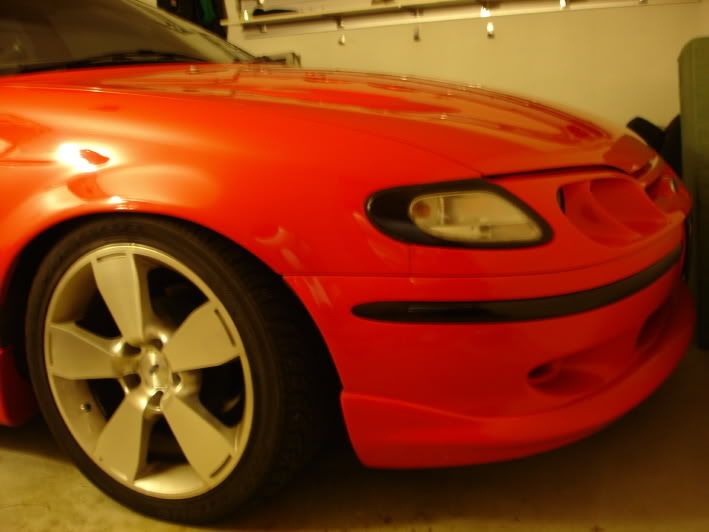 How she's looking externally now..
And engine bay bling added this past weekend ...a few changes there..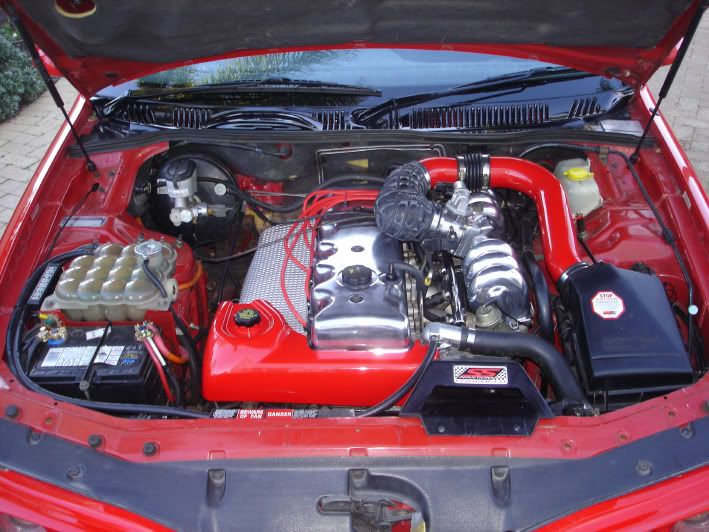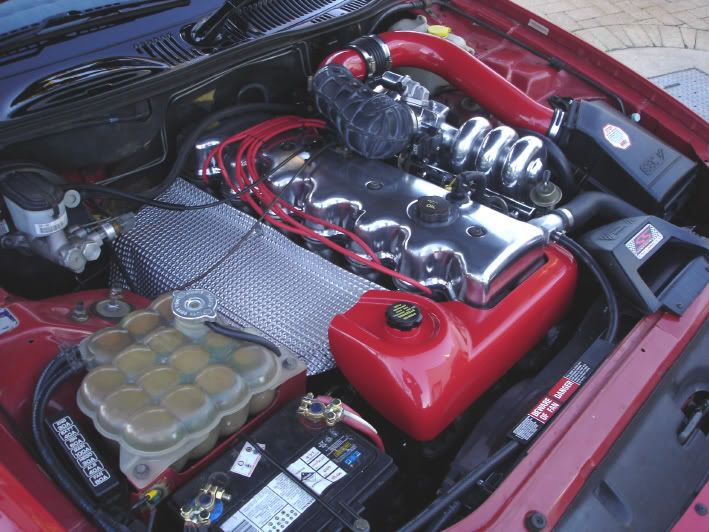 Next steps are to either:
1.
Get my ugly-as-f**k raw Jim Mock extractors Chrome Ceramic coated to add bling to the RH of the bay ...and throw a polished Raptor V centrifugal blower (rated 10 psi) on in place of the airbox
OR
2.
Ditch the extractors, and throw a shiny Snort Stage 2 Turbo kit (T04E with GT35-40 comp housing) on instead.
I'm personally leaning towards the Raptor Supercharger for the 'balanced bling' look I'll have with the coated extractors & the blower location, along with the refined 200+ rwkw power delivery I'll get at approx. 10 psi ...a sweet compromise of power, ease of install, and reliability ...as well as being something a bit different!
And that's it so far...
Hope you enjoy the pics ...will keep you updated
_________________
Hot Chilli Red EL XR6, 5-spd, JMM DEV 5 enhanced (161 rwkw custom tuned), Eliminator Switch Chip, 18" BA GTP rims, Pedders Superlows, BA XR6 badges, BA Sunroof, Pioneer Stereo, Splits, 6x9's, 10" sub, 700W 6-ch Viper amp.
QUARTER MILE PB: currently 14.590 @ 96.00 mph ...BOOST AHEAD!!