(For some reason I posted this yesturday but didn't show?)
Hey guys, selling the EB in a month time and getting a 97 EL Futura Wagon, putting a deposit on it next week and then wait for the tax return in july etc, here are some pictures,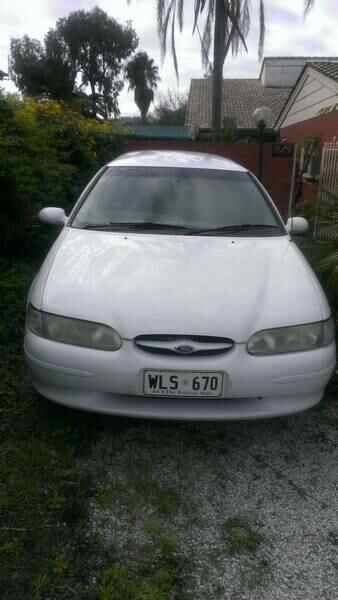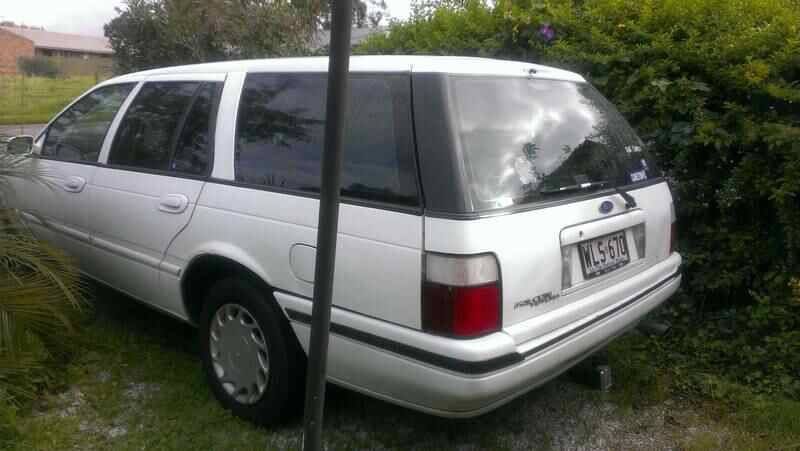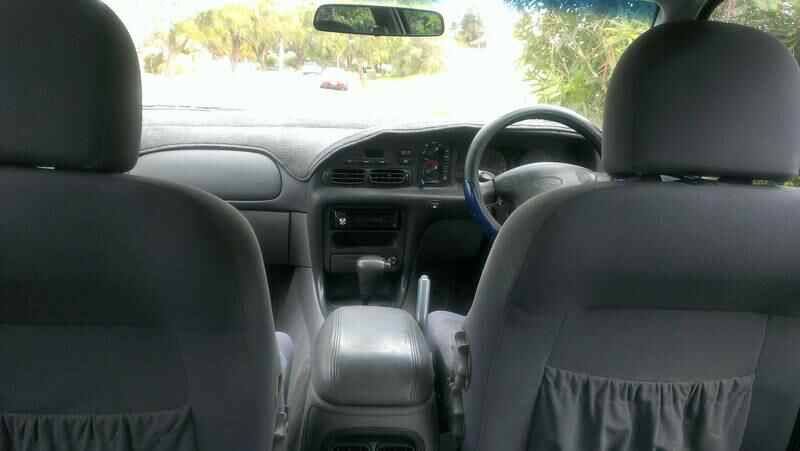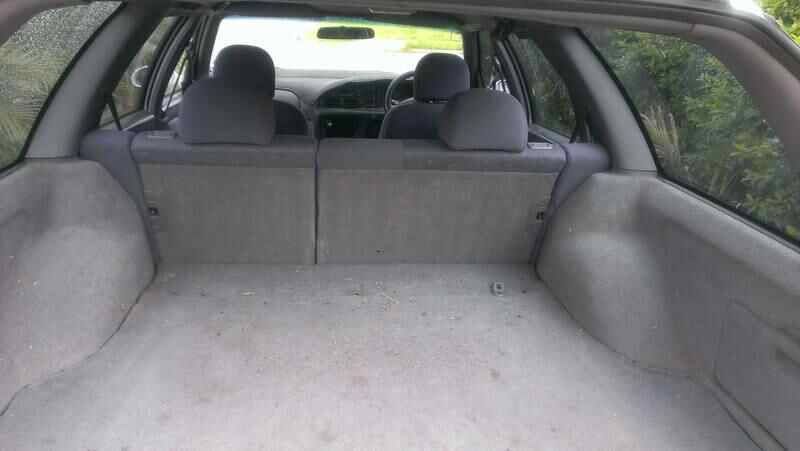 Coming from a old couple who has always kept it serviced, gave it a test drive and it was great, better then the EB that's for sure, does have a few little things to attend to like sagging roof (mainly at cargo area) and side mirror needs replacing and needs a good polish (eventually repaint) but nothing major, engine and driveline all good, also comes with a heavy duty tow bar
(getting a trans cooler before I tow though!).
Selling the EB to me girlfriends brother who has only just gotten his P's, so that will still be in the family
lol, not sure what I'm going to do with the AU Engine now, may either sell it and put the $$$ to the wagon, or keep it and do it up slowly, kinda going with selling it at this rate..
Looking forward to it, going to get a cargo cage and the 7 seater so when me mum is down from bendigo etc, wish July will hurry up now.
Let me know what you's think.
_________________
XG Ute - 3 Seater - Auto - Dual Fuel